Latest Afghan-Taliban peace talks fall apart before they begin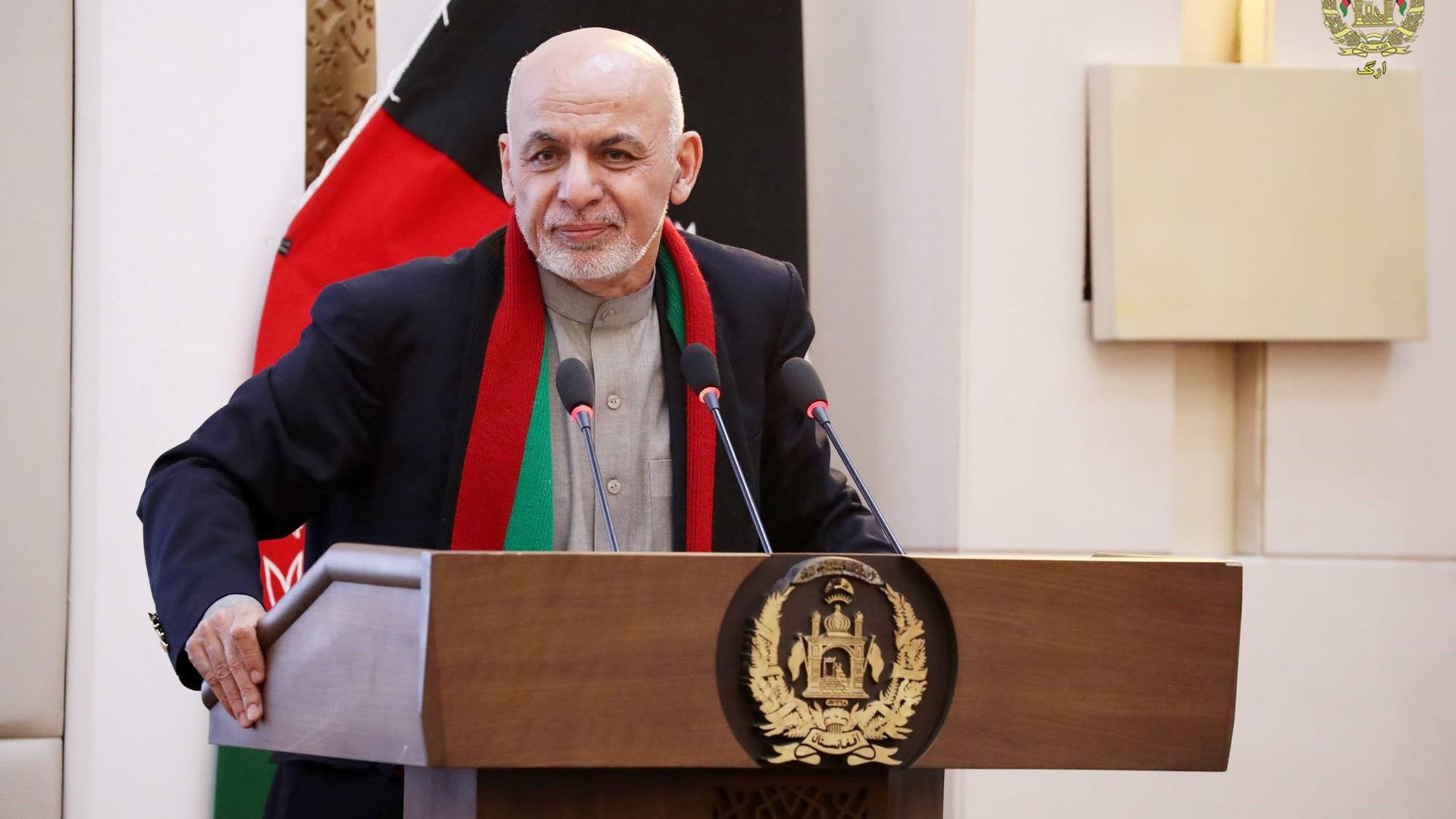 An informal conference between Afghan and Taliban negotiators in Doha this Saturday was postponed indefinitely after the Taliban rejected President Ashraf Ghani's list of delegates, leaving intra-Afghan discussions further behind even as direct U.S.–Taliban security talks move forward.
Why it matters: Without progress among Afghans, the U.S. cannot achieve its core counterterrorism objectives.
Background: Ghani has been unhappy with the structure of peace efforts and tried to reassert his role through a fraught effort to build a representative team. Even after letting the delegation grow to a whopping 250 members, however, there were serious problems with its composition.
With a presidential election scheduled for September, both Ghani and his opponents are tempted to use the peace process for electoral gain. One of the most powerful opposition leaders, Atta Mohammad Noor, was excluded and rejected Ghani's group as ignoring "social balance and the presence of the jihad and resistance faction."
Despite the justified concerns of Afghan women, there were only 50 women on the list.
Where it stands: The Taliban would agree to meet government officials only in a "personal capacity" — a time-honored way to avoid legitimizing adversaries in early talks. But Ghani was ostentatious in presenting the delegation as his own, and told them in a public meeting to represent "the wishes of the Afghan nation and government."
The Taliban also erred in insisting on its own list of Afghans, looking more like a government trying to put together a canned town hall.
Between the lines: Tactically, it would almost certainly have helped the Taliban to meet a large, divided, and ill-prepared delegation, rather than to reject the meeting.
Not to mention that a party doesn't get to pick its adversary's representatives. Secretary Pompeo, for example, would probably have preferred that his team not meet with the "Taliban Five," whom he had bitterly criticized, but in paying that price he made faster progress toward a peace framework.
What to watch: In the short term, both sides may be feel an illusory short-term relief over the breakdown.
Ghani slowed a peace process he distrusts, but President Trump called the war in Afghanistan "ridiculous" early this month and may withdraw U.S. troops even without progress toward peace.
The Taliban are spared from revealing their internal divisions, but they cannot long avoid that if they want to see civil war averted and American forces withdrawn.
The bottom line: With patience, the U.S. could exert leverage to help avoid worst-case scenarios. But after 2 generations of war, a successful peace process in Afghanistan will be long, complex and halting.
Jarrett Blanc is a senior fellow in the Geoeconomics and Strategy Program at the Carnegie Endowment for International Peace and was acting special representative for Afghanistan and Pakistan under President Obama.
Go deeper