Ebola treatment center in Congo faces first militia attack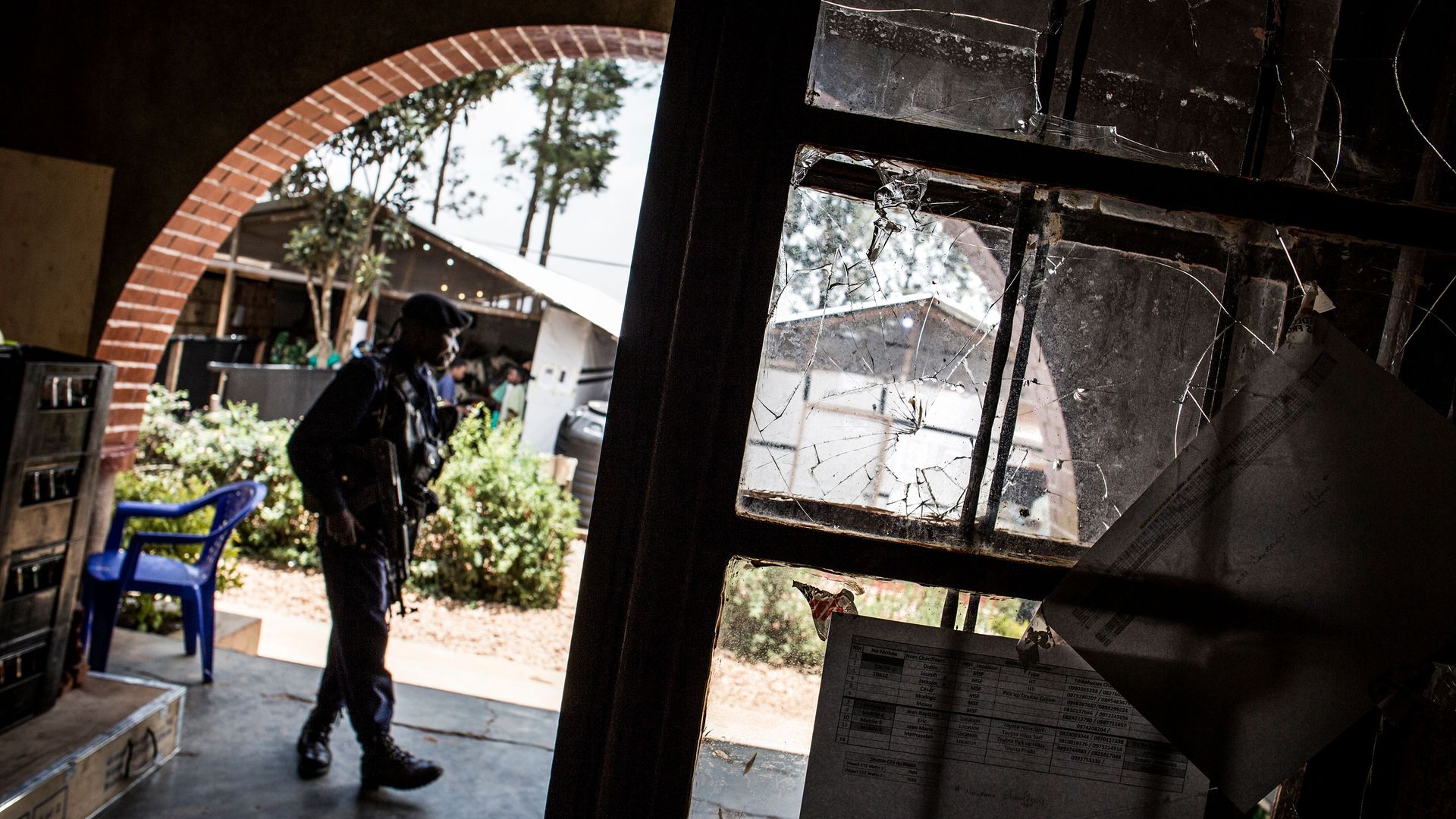 Militia members armed with machetes tried to burn down an Ebola treatment center in Katwa overnight, as stated by a Congolese official on Saturday and reported by the Associated Press.
The big picture: This was the first militia attack against the Katwa center, per the AP. Hours earlier, a doctor was killed and 2 hospital workers were injured in an attack on the other primary Ebola treatment center in Butembo. A police officer was killed at the Butembo center during a similar attack in March. These ongoing attacks, part of widespread civil unrest and community resistance to treatment, are occurring in the midst of the second-largest Ebola outbreak on record, with more than 1,000 cases of the hemorrhagic fever so far.
Where it stands: The World Health Organization has faced criticism after it declined last week to declare a "Public Health Emergency of International Concern" (PHEIC), its highest alert level, for the outbreak.
Go deeper: Ebola outbreak passes 900 cases amid urgent new warnings
Go deeper