Don McGahn responds to accusations against his credibility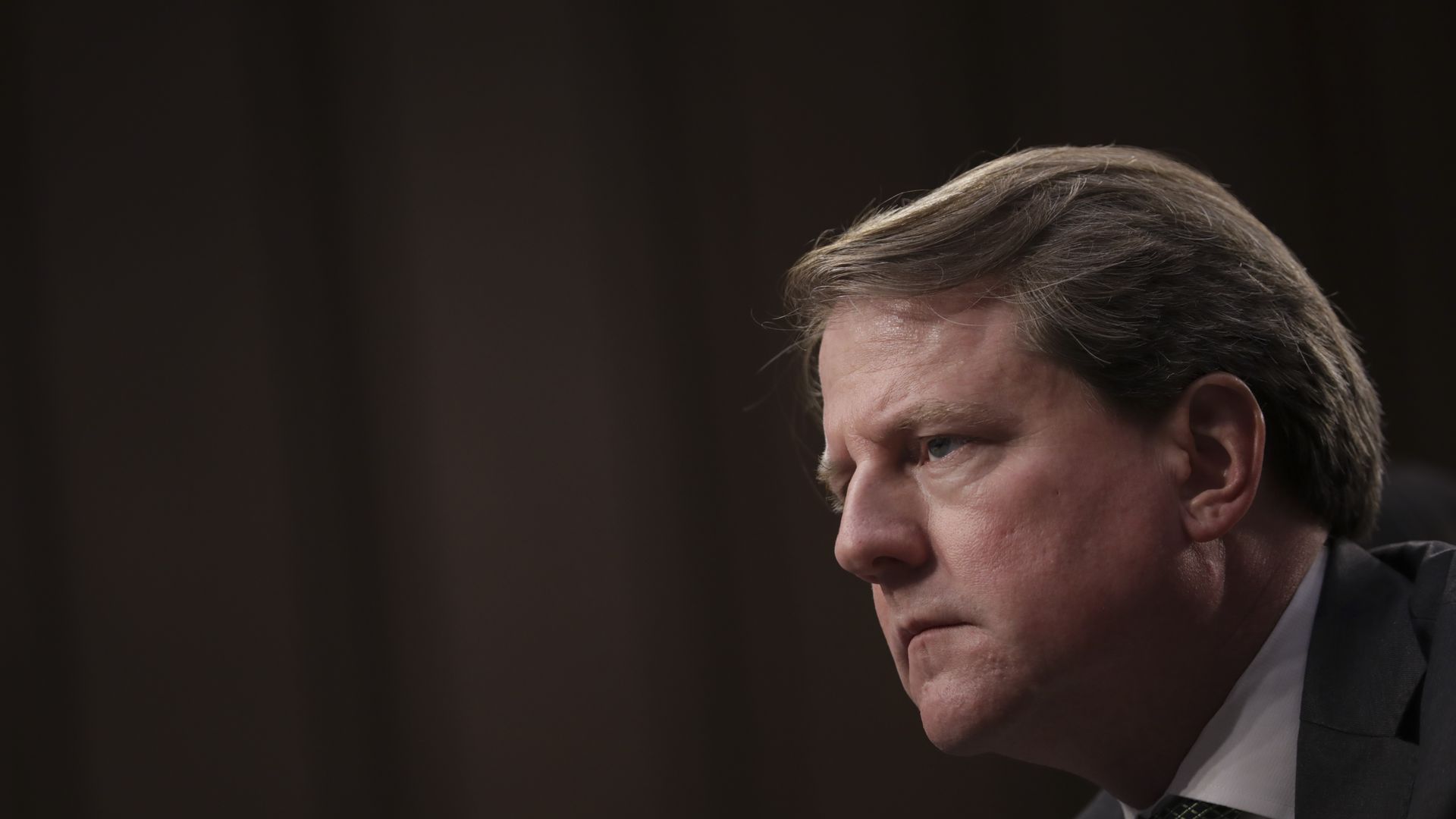 Former White House Counsel Don McGahn, one of the standout witnesses in the Mueller report, has responded to Trump lawyer Rudy Giuliani's attacks on his credibility and his claims that McGahn's account "can't be taken at face value."
"It's a mystery why Rudy Giuliani feels the need to re-litigate incidents the Attorney General and Deputy Attorney General have concluded were not obstruction. But they are accurately described in the report. Don, nonetheless, appreciates that the President gave him the opportunity to serve as White House Counsel and assist him with his signature accomplishments."
—
Statement
from Don McGahn's legal counsel, obtained by NBC's Kelly O'Donnell
Why it matters: Refusals from McGahn — and other top White House staffers — to obey presidential directives are part of the reason why Trump ultimately avoided obstruction of justice charges in Mueller's investigation.
According to details McGahn and others provided to Mueller's team, Trump instructed McGahn to contact Deputy Attorney General Rod Rosenstein to have Mueller fired. McGahn did not carry out Trump's order.
Go deeper: 7 takeaways from the Mueller report
Go deeper