Behind the scenes of the Mueller report reveal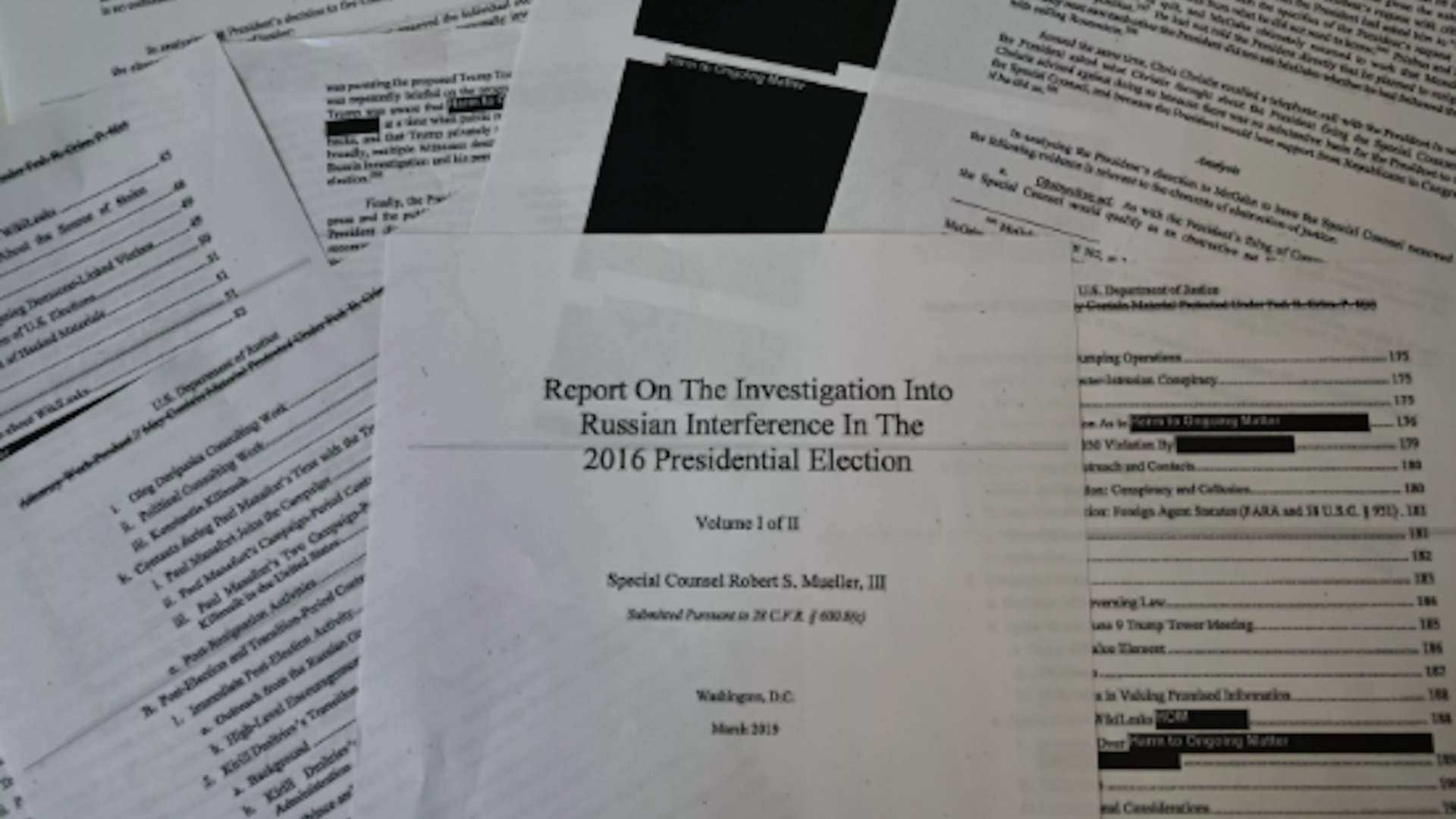 Trump lawyers Jay Sekulow and Rudy Giuliani tell Reuters' Karen Freifeld that they — along with fellow Trump lawyers Jane and Marty Raskin — spent at least 10 hours with the Mueller report at the Justice Department before it was public:
What they're saying: "The lawyers said they gave up their cellphones and other electronic devices before being led into a Justice Department conference room in a restricted area known as a Sensitive Compartmented Information Facility (SCIF)."
They were there Tuesday from about 4 pm until at least 9 pm, and Wednesday from 10:30 am to 3:30 pm, ahead of Thursday's release.
Meanwhile, Trump's euphoria is giving way to anger and recrimination, Bloomberg's Shannon Pettypiece and Jennifer Jacobs report:
"People close to him are worried Trump has begun to stew over news coverage of the report, which has focused on Mueller's documentation of the president's efforts to interfere in the investigation and deceive the public."
Former White House counsel Don McGahn, a star witness in the report, in a statement from his lawyer, William Burck:
"It's a mystery why Rudy Giuliani feels the need to re-litigate incidents the Attorney General and Deputy Attorney General have concluded were not obstruction. But they are accurately described in the report."
"Don, nonetheless, appreciates that the President gave him the opportunity to serve as White House Counsel and assist him with his signature accomplishments."
Go deeper