2 men arrested under Terrorism Act in connection with death of Irish journalist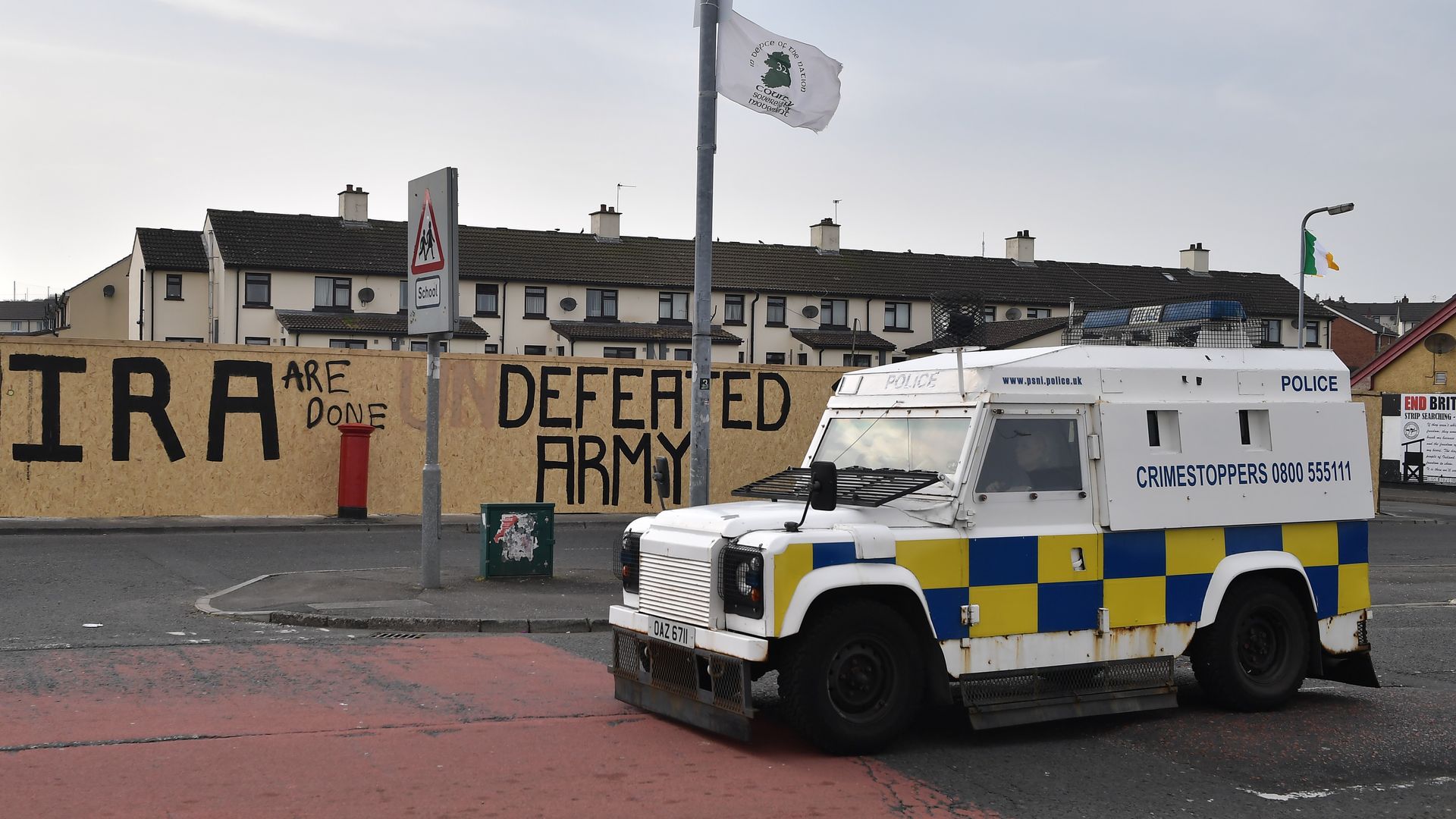 The Police Service of Northern Ireland has reported 2 arrests in connection with the death of LGBTQ investigative journalist and author Lyra McKee, who was killed in Londonderry, Northern Ireland on Friday while covering riots that have followed ongoing Brexit proceedings, the Irish Times reports.
The bottom line: 2 men, ages 18 and 19, were arrested on Saturday under the Terrorism Act and have not yet been formally charged. Police said that a gunman fired shots toward police officers during the riots, which was also described by a reporter at the scene, per the BBC. Police are attributing Friday's violence to the New Irish Republican Army dissident group, which is not affiliated with the Provisional Irish Republican Army known for its role in the 1968-to-1998-era of the "Troubles," per the New York Times.
The big picture: Some worry that Britain's exit strategy may negatively impact "the openness and invisibility of the border once Northern Ireland has left the European Union," the Washington Post reports. Mckee's death and the violent turmoil that has arisen signify an alarming acceleration of unrest, reminiscent of challenges in Northern Ireland more than 20 years following the Good Friday peace agreement.
Go deeper