Top Democrats reject Barr's offer to view less-redacted Mueller report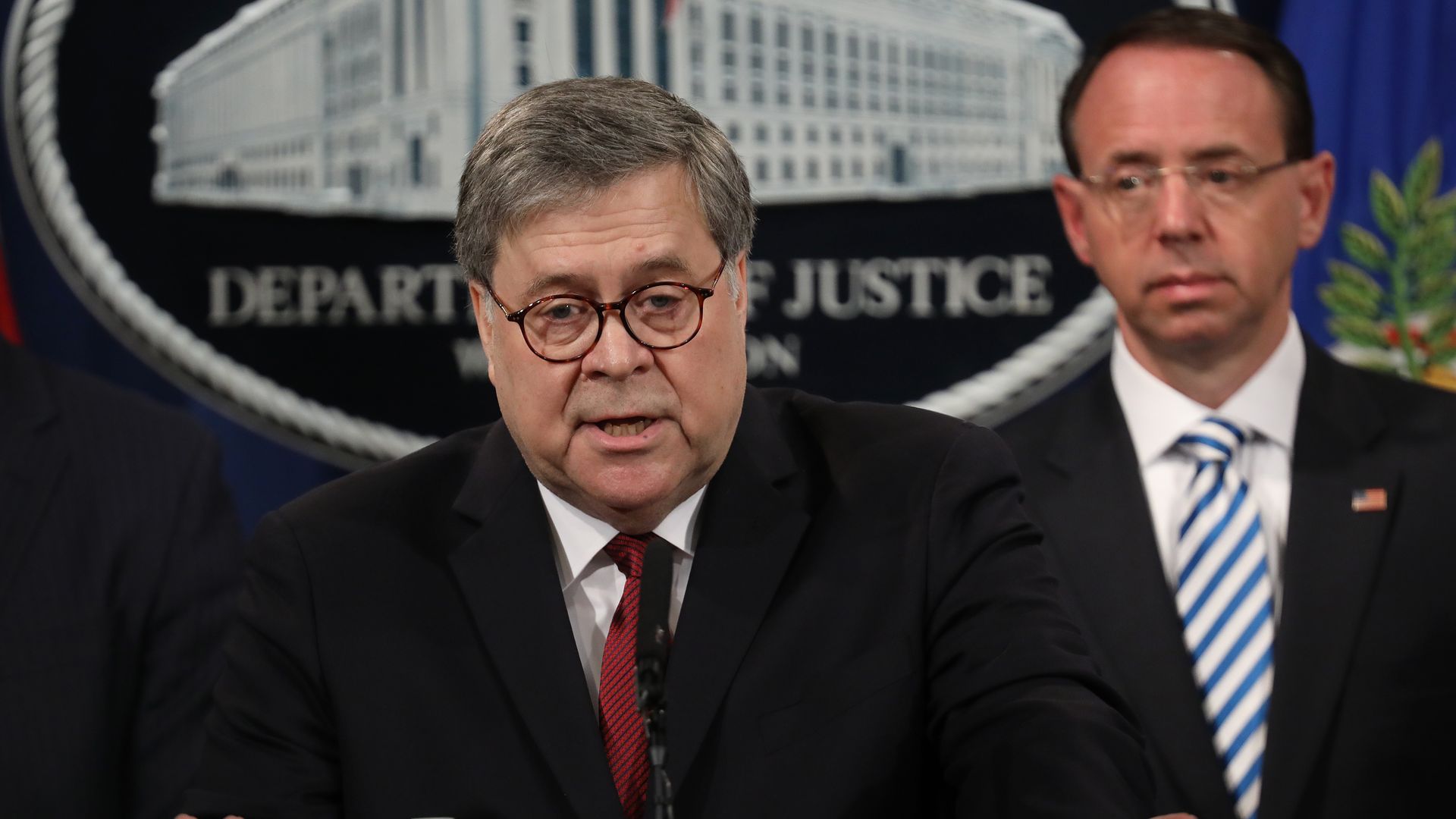 The Justice Department granted 12 Congressional leaders access to a less-redacted Mueller report on Thursday, but Democrats said on Friday that this proposal "is not acceptable," demanding the full report and "underlying evidence ... to fulfill its constitutional responsibilities."
Details: In a letter to Attorney General William Barr, Democrats said they will not review the report under the restricted conditions because the findings "will only be fully understood with access to redacted material." Per the letter submitted to Barr on Friday evening, the group of Democrats refuses to "agree to an arrangement that does not include a mechanism for ensuring access to grand jury material."
Go deeper: 7 takeaways from the Mueller report
Go deeper