Most top AI researchers in the U.S. are foreign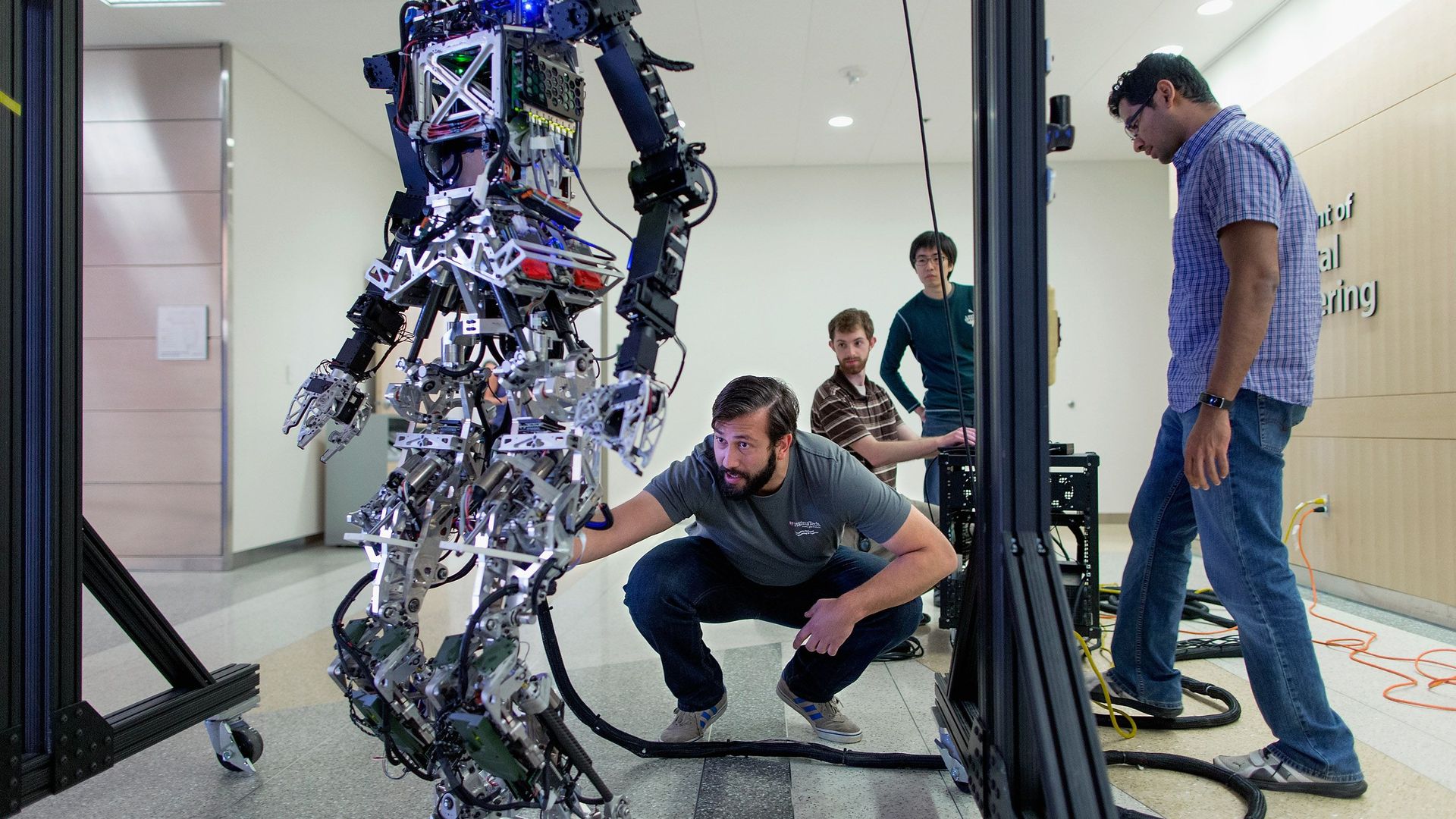 The U.S. and China, front runners in the race to lead the world in AI, are playing with different strengths: China has vast amounts of data and money at its disposal, but the U.S. has a significant leg up in talent.
The big picture: Crucially, the American talent pool is made up mostly of international researchers and students, according to a new analysis from Joy Dantong Ma of the Paulson Institute.
More than half of the best-of-the-best AI researchers in the U.S. are originally from other countries, Ma writes.
Why it matters: If Ma is right, the Trump administration's immigration policy may be damaging its efforts to win the AI race.
New visa restrictions specifically targeting Chinese immigrants could be especially harmful to U.S. universities trying to attract the best students for AI programs — and, by extension, to U.S. companies looking to hire top AI talent once they graduate.
By the numbers:
Ma began by examining the research papers accepted in 2018 to NeurIPS, a prestigious academic conference on AI. Last year, only 30 of the 4,800 submitted papers were accepted for oral presentations.
Those 30 papers had 113 authors in all. Of these leading researchers, 60% work at American companies or study at American universities, Ma found — four times the number who work and study in Canada, the runner-up.
But when Ma looked at where these top researchers did their undergrad studies, the picture shifted. The majority came from abroad — and about one in four are from China.
Continuing to import top AI researchers from around the globe is critical to maintaining the U.S. competitive edge, Ma tells Axios.
"A sweeping change in policy ... risks immediate loss of foreign talent and sends some of them right back to China. … In the longer term, it sends the signal to emerging and aspiring scientists that America is not open for business."
— Joy Ma, Paulson Institute
Go deeper