4/20 sells high: Corporate America embraces marijuana's big day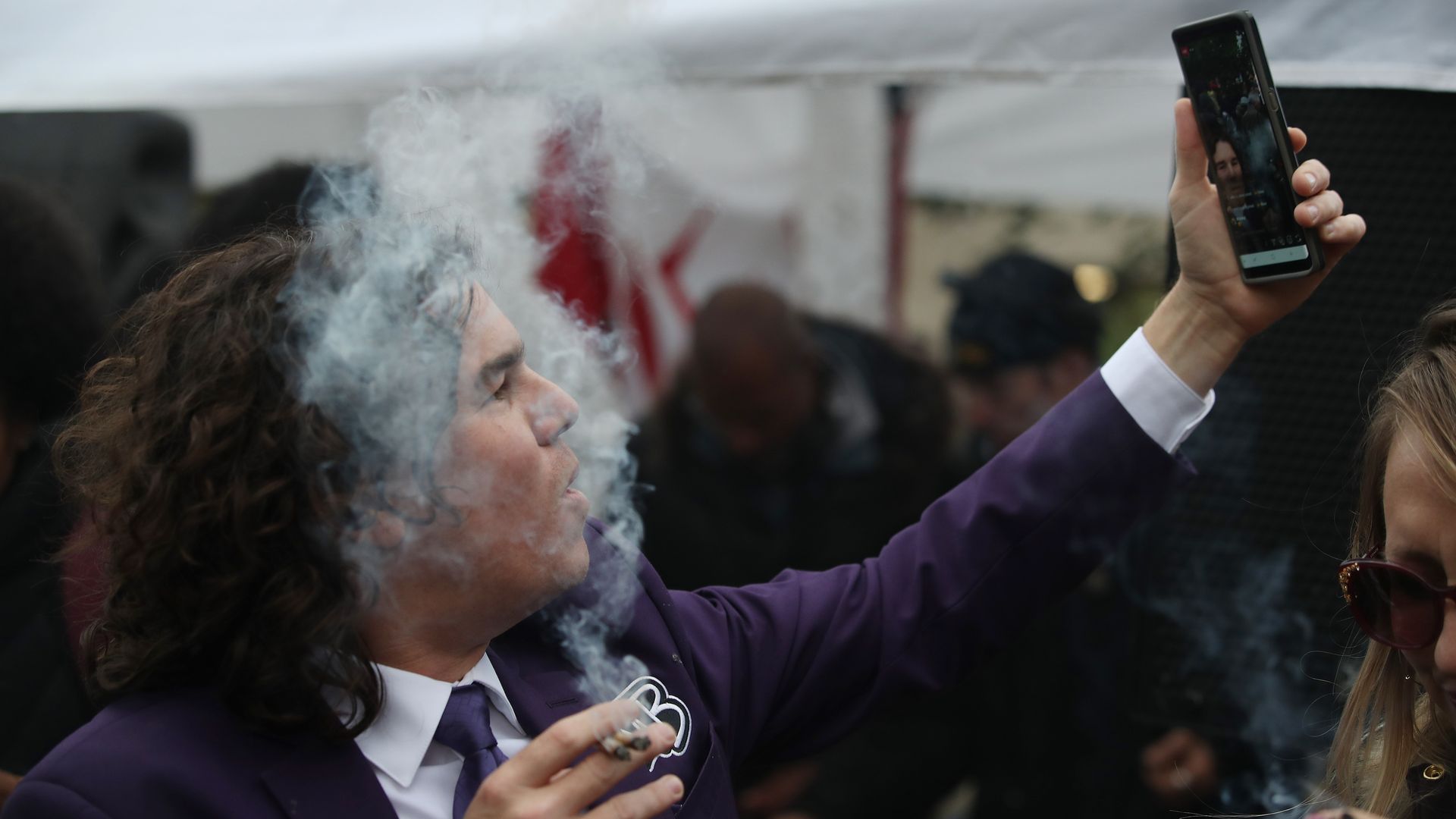 Potheads have for decades celebrated their love of marijuana on April 20. But the counter-culture celebration, once all about getting stoned, now is so mainstream that Corporate America is starting to embrace it, AP reports.
What's new: Many businesses inside and outside the multibillion-dollar cannabis industry are using tomorrow, 4/20, to roll out marketing and social media messaging.
Lyft is offering a $4.20 credit on a single ride in Colorado and in select cities in the U.S. and Canada.
Carl's Jr. is using a Denver restaurant to market a hamburger infused with CBD, a non-intoxicating molecule found in cannabis.
Why it matters, from Kit Yarrow, consumer psychologist at Golden Gate University: "[B]rands that associate themselves with cannabis kind of get that contact high ... cooler by association."
Where it stands: Marijuana normalization has snowballed since 2012, when Colorado and Washington were the first states to legalize recreational use.
Eight more states followed, including California, Oregon and Michigan.
Medical marijuana is legal in two-thirds of states.
Baby boomers, one of the fastest-growing groups of cannabis consumers, and women are growing the industry as they use CBD as a "wellness tool," according to data collected by Eaze, a California cannabis technology company.
Go deeper: Marijuana, psychedelics get a second look from Big Pharma
Go deeper