Hurricane Michael gets upgraded to a Category 5 storm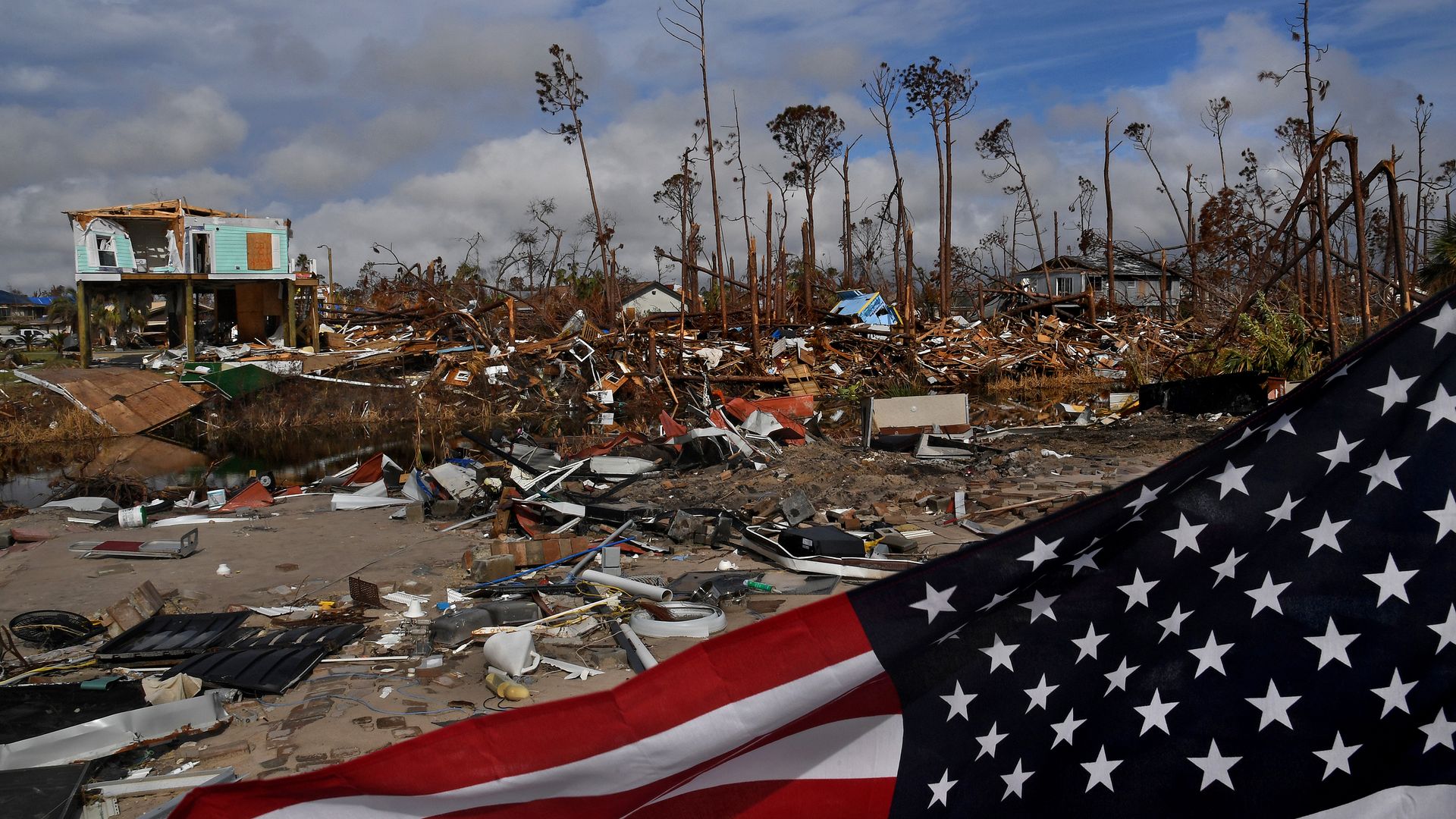 A new post-storm analysis of Hurricane Michael — which wreaked havoc on the Florida panhandle last October — has reclassified the weather event to Category 5, the top of the scale, according to the National Hurricane Center.
Driving the news: Meteorologists announced on Friday that Michael's maximum sustained winds when it touched ground near Florida's Mexico Beach and Tyndall Air Force Base, were recorded at 160 mph — exceeding the 157 mph threshold to earn a Category 5 rating on the Saffir-Simpson Hurricane Wind Scale. The new findings were based on "analysis of reconnaissance aircraft winds, surface winds, surface pressure, Doppler winds and estimates of intensity from satellite imagery," according to the Weather Channel. This is only the fourth Category 5 storm recorded in U.S. history to make landfall. Hurricane Michael resulted in an estimated $25 billion in damage.
Go deeper: Southeast, Midwest and Puerto Rico wait for federal disaster relief
Go deeper