Man arrested, threatens to kill Cory Booker, Eric Swalwell and Rashida Tlaib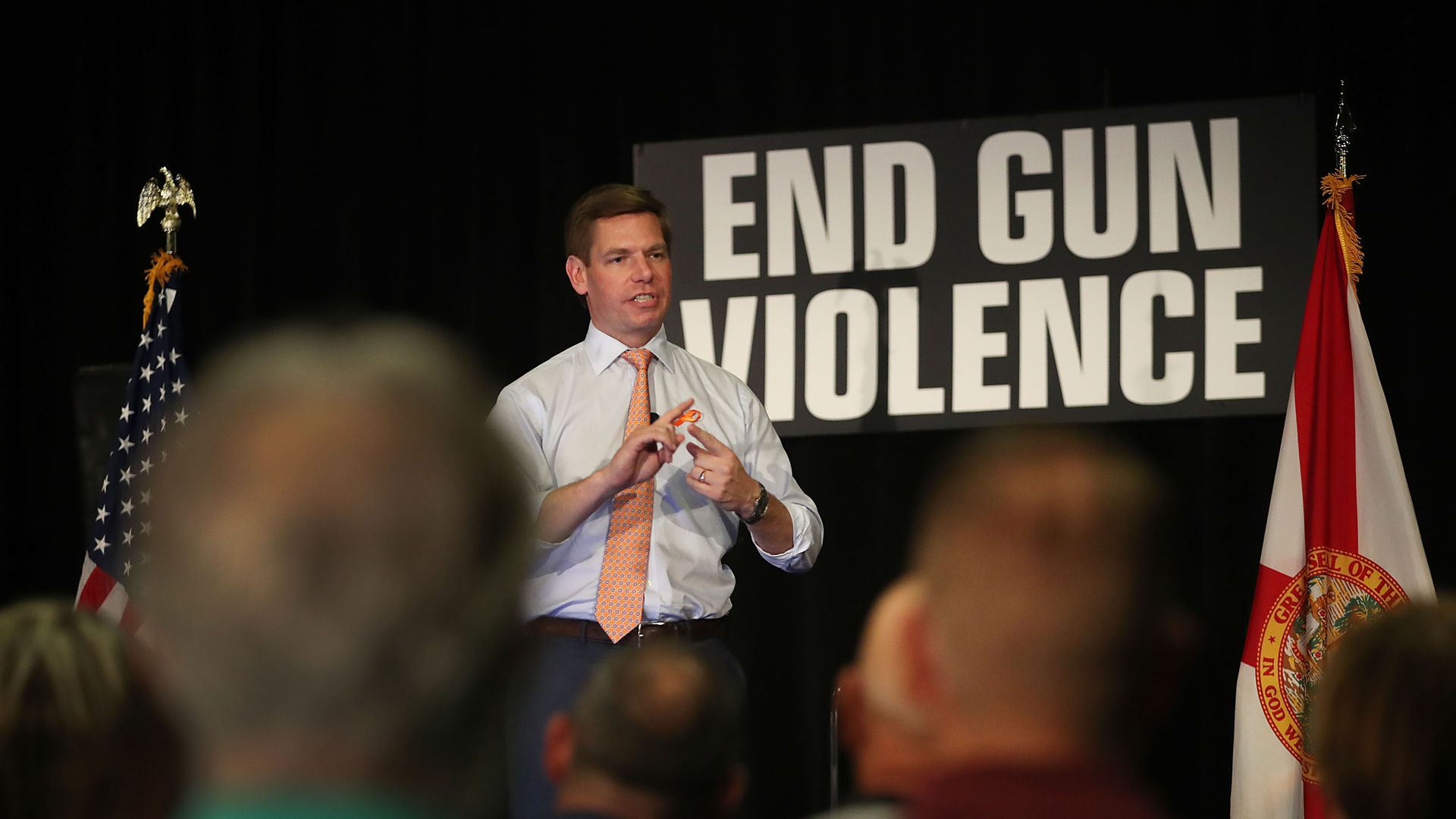 Federal authorities arrested a South Florida man on Friday after he allegedly made multiple death threats to several Democratic lawmakers.
Details: According to a complaint filed by the U.S. Attorney's Office for the Southern District of Florida, John Kless left threatening voice messages on the office lines of Sen. Cory Booker (D-N.J.), Rep. Eric Swalwell (D-Calif.) and Rep. Rashida Tlaib (D-Mich.). Police have indicated that Kless has also been investigated for "profane/harassing calls" to House Speaker Nancy Pelosi, in which he spoke of "Congress taking away his guns, abortion, illegal immigration and Muslims in Congress."
Driving the news:
According to the affidavit, on Tuesday, Kless called Swalwell — a 2020 presidential candidate — cautioning him that taking Americans' guns would put him on his "death bed." Swalwell has made gun violence a focal point of his platform, calling for universal background checks and forced buy-backs of assault weapons.
Transcripts of the message Kless allegedly left for Booker, include racial slurs, and support for the white supremacist who drove his car into a crowd of protestors in Charlottesville in 2017.
In his message to Tlaib, police say Kless referred to the Muslim congresswoman from Michigan as a member of the Taliban.
Kless also reportedly referenced Rep. Ilhan Omar's (D-Minn.) comments about September 11.
Kless made his first appearance in court on Friday and has been released on bond, per the U.S. Attorneys Office.
Go deeper: Death threats target freshmen Reps. Alexandria Ocasio-Cortez and Ilhan Omar
Go deeper