Trump's legal team calls Mueller report "a total victory"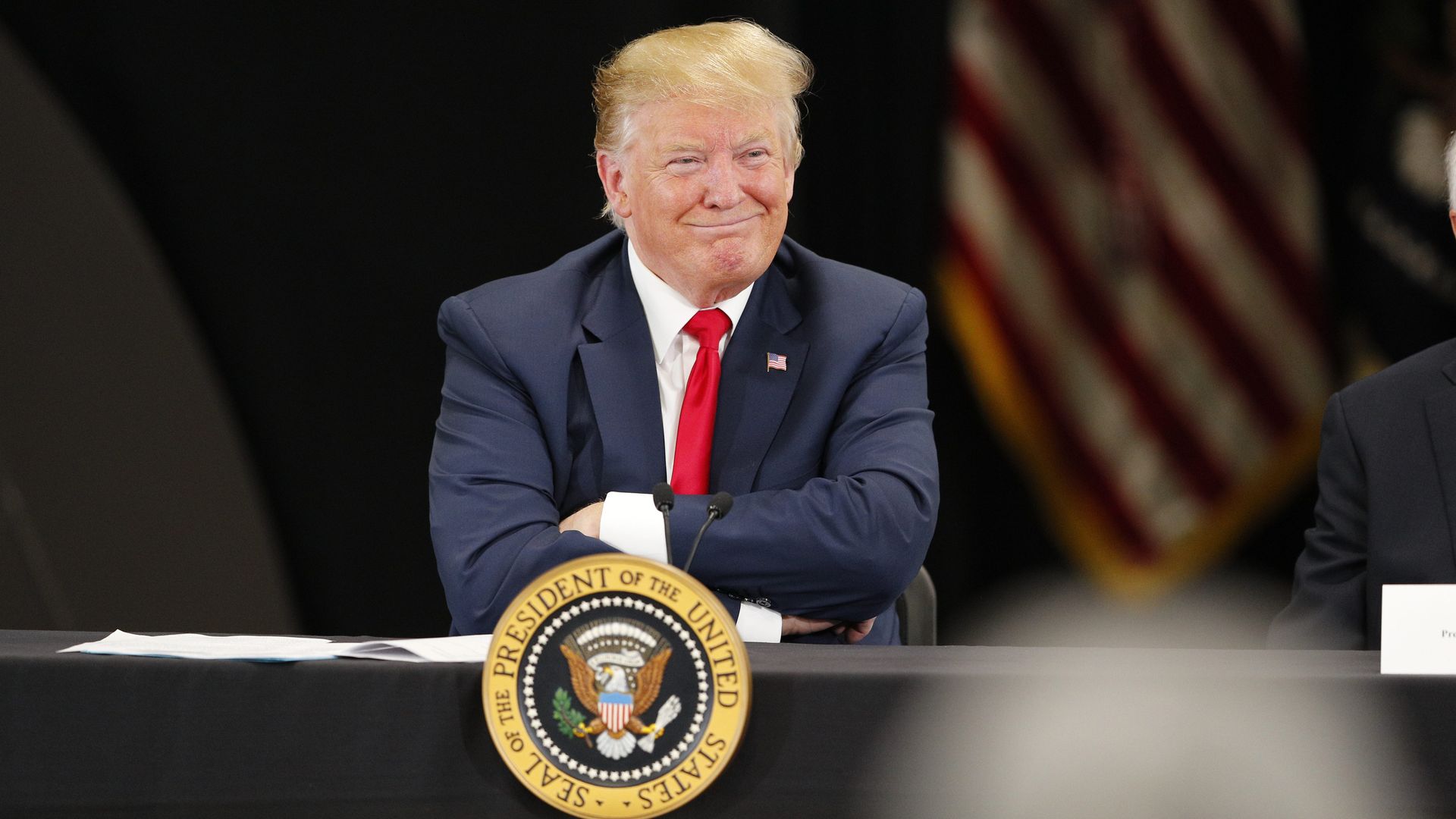 President Trump's legal team is calling the results of Robert Mueller's investigation into Russian interference in the 2016 presidential election "a total victory for the President," according to a statement they released Thursday.
The bottom line: Their statement defends the president's decision to fire former FBI Director James Comey and rehashes Trump's "no collusion, no obstruction" comments.
Read their full statement:
"The results of the investigation are a total victory for the President. The report underscores what we have argued from the very beginning - there was no collusion - there was no obstruction. After a 17-month investigation, testimony from some 500 witnesses, the issuance of 2,800 subpoenas, the execution of nearly 500 search warrants, early morning raids, the examination of more than 1.4 million pages of documents, and the unprecedented cooperation of the President, it is clear there was no criminal wrongdoing. Nothing withheld; nothing concealed; nothing deleted; nothing destroyed; and nothing bleached. In addition to the report completely vindicating the President, both Attorney General Bill Barr and Deputy Attorney General Rod Rosenstein - working with the career professionals in the Office of Legal Counsel - concluded there was not a single instance in which the elements of any crime were met.
It is also clear that the President acted properly in firing now-disgraced, former FBI Director James Comey who lied and displayed disdain for the values at the core of the FBI. It is troubling that Comey - and top members of his team - launched a biased, political attack against the President - turning one of our foundational legal standards on its head. Instead of protecting the time-honored principle that the President - as with any American - is innocent until proven guilty, they clearly set up a scheme to derail the President - pushing a twisted narrative claiming he was guilty until proven innocent. The report itself is nothing more than an attempt to rehash old allegations, despite the fact that, as reiterated in the Department of Justice Office of the Inspector General's recent report on the 2016 election 'neither the FBI nor Department prosecutors are permitted to insinuate or allege that an individual who has not been charged with a crime is nevertheless guilty of some wrongdoing.'
This vindication of the President is an important step forward for the country and a strong reminder that this type of abuse must never be permitted to occur again."
— Rudolph W. Giuliani, Jay A. Sekulow, Jane Serene Raskin, Martin R. Raskin
Go deeper