St Patrick's Cathedral, New York, arrest over gas cans incident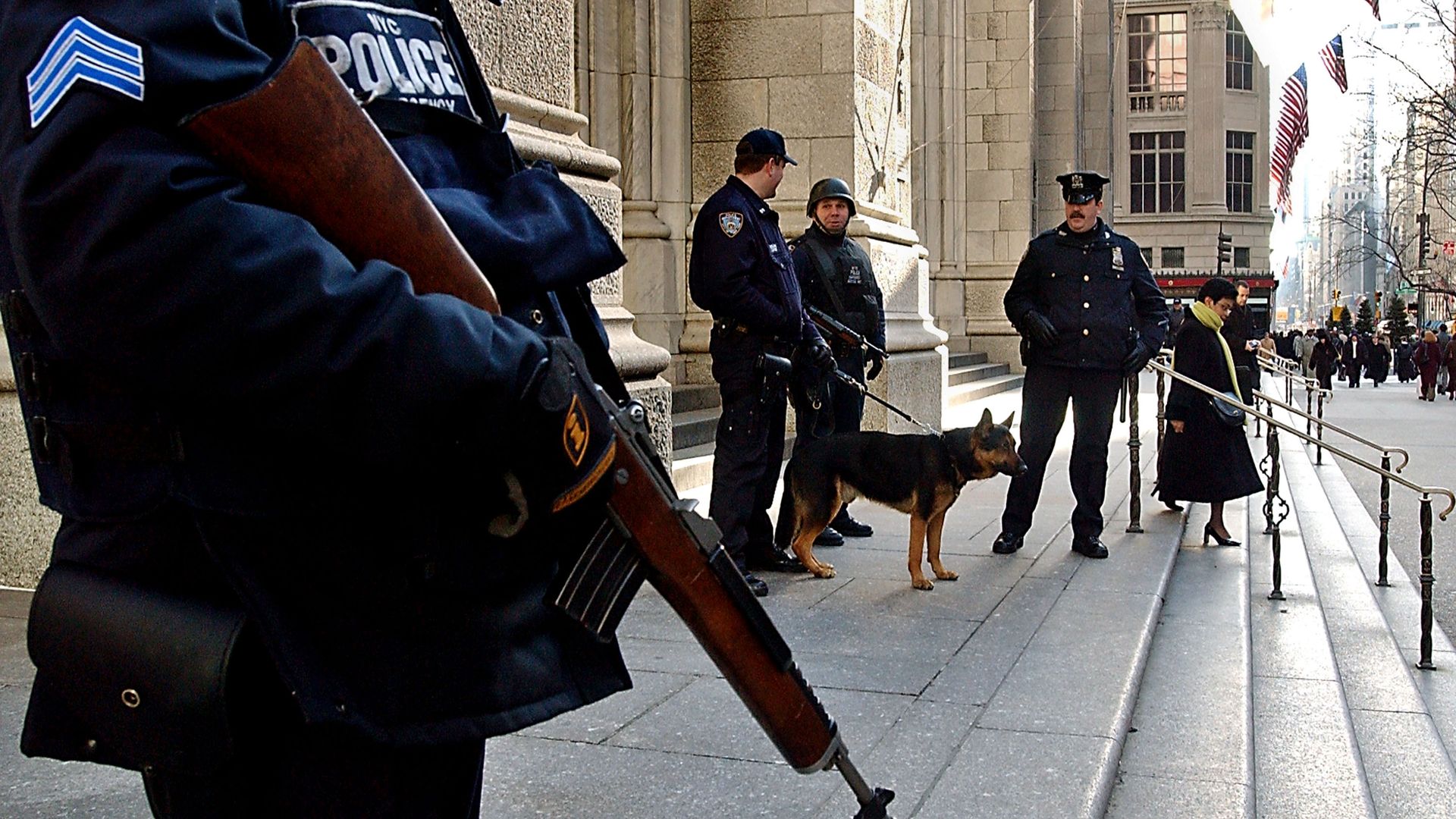 Police arrested a 37-year-old New Jersey man for trying to enter St Patrick's Cathedral in New York City with 2 gasoline cans and lighter fluid Wednesday — 2 days after fire devastated Notre Dame.
"His basic story was that he was cutting through the cathedral to get to Madison Avenue, that his car had run out of gas. We took a look at the vehicle. It was not out of gas, and at that point he was taken into custody."
— NYPD's Deputy Commissioner of Intelligence and Counterterrorism John Miller
Details: No fire was started in the incident, which happened just before 8 p.m. The Archdiocese of New York said in a statement to local media nothing happened inside the cathedral, which was built in 1878. "The individual was stopped as he tried to come into the cathedral," it said.
What they're saying: Miller said at a news conference it was hard to tell what the suspect's intentions were, but his story's in consistent. "The totality of circumstances of an individual walking into an iconic location like St. Patrick's Cathedral carrying over four gallons of gasoline, 2 bottles of lighter fluid and lighters is something that we would have great concern over," he said.
Go deeper