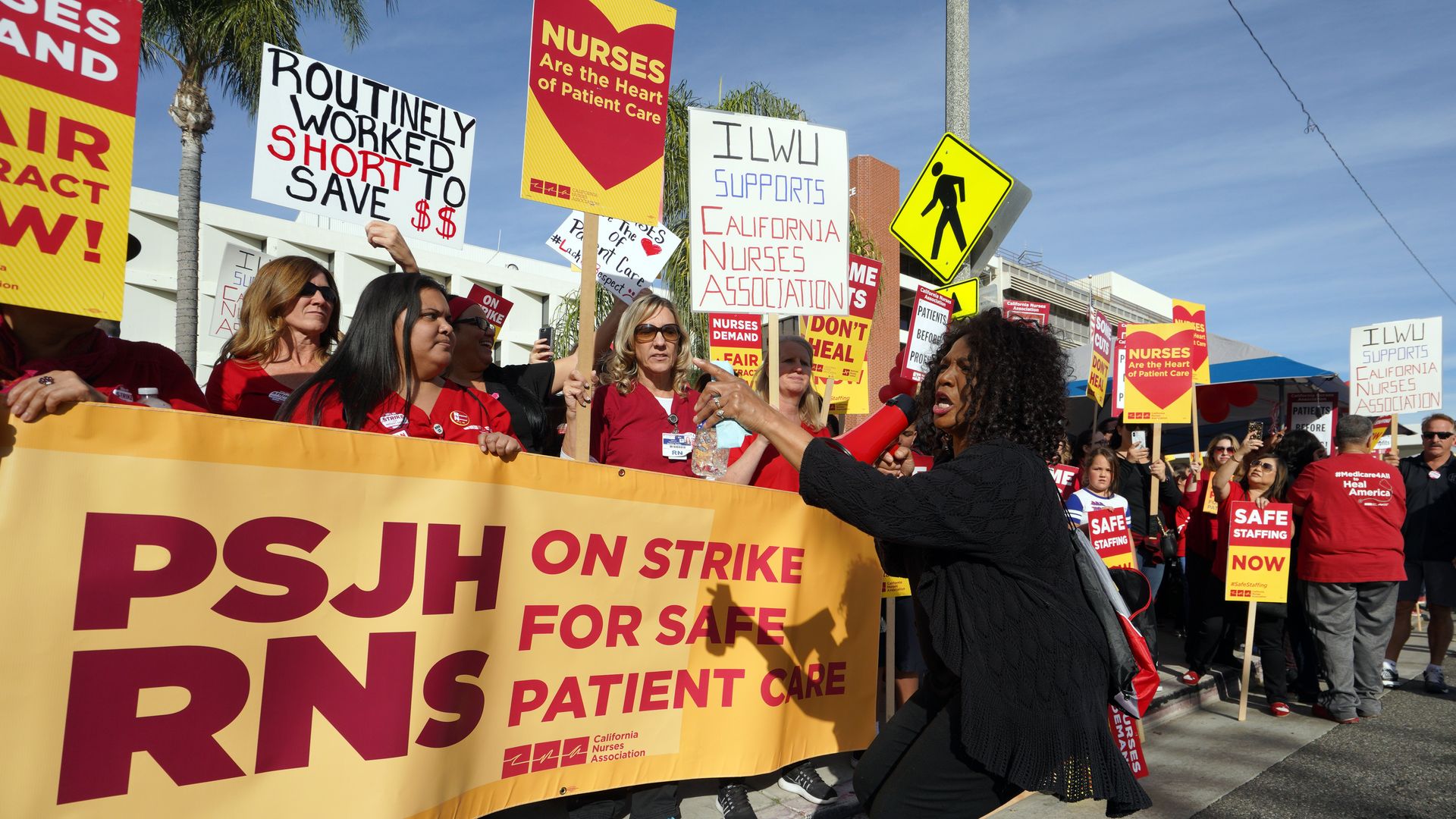 Nurses, already in short supply, have not been afraid of going on strike at their hospitals.
Between the lines: Pay and health benefits are almost always part of why any worker considers striking. But nurses, who make $72,000 per year on average, are also consistently unhappy about understaffed hospitals, saying they're caring for too many patients at once.
The big picture: Nurses are in high demand but low supply, and that has led to a "high-pressure work culture" and "emotional burnout," Jaimy Lee of LinkedIn recently reported. Juggling a lot of patients over long hours has prompted many nurses to walk out.
What they're saying: Staffing levels are often the driving force behind work stoppages.
"Staffing continues to be the most persistent issue that nurses face, and the most difficult, controversial and fraught issue in collective bargaining," said Fernando Losada, the collective bargaining director for National Nurses United.
California is the only state with mandated nurse-to-patient ratios in all hospital departments. Several other states have tried, but failed, to codify staffing ratios through ballot initiatives and legislation.
What's next: Because nurses will continue to be in short supply over the next 3 years, hospitals will spend more money to hire temporary nurses and to attract and retain nurses, according to a report from Moody's Investors Service.
Hospitals strongly oppose staffing ratios, saying the policy would balloon their labor expenses. Instead, they will continue to hire the surplus of tech companies that hawk nurse scheduling software, which Losada said reflects hospitals "staffing to budget rather than patient needs."
Go deeper