National Enquirer to sell for $100 million to CEO of Hudson News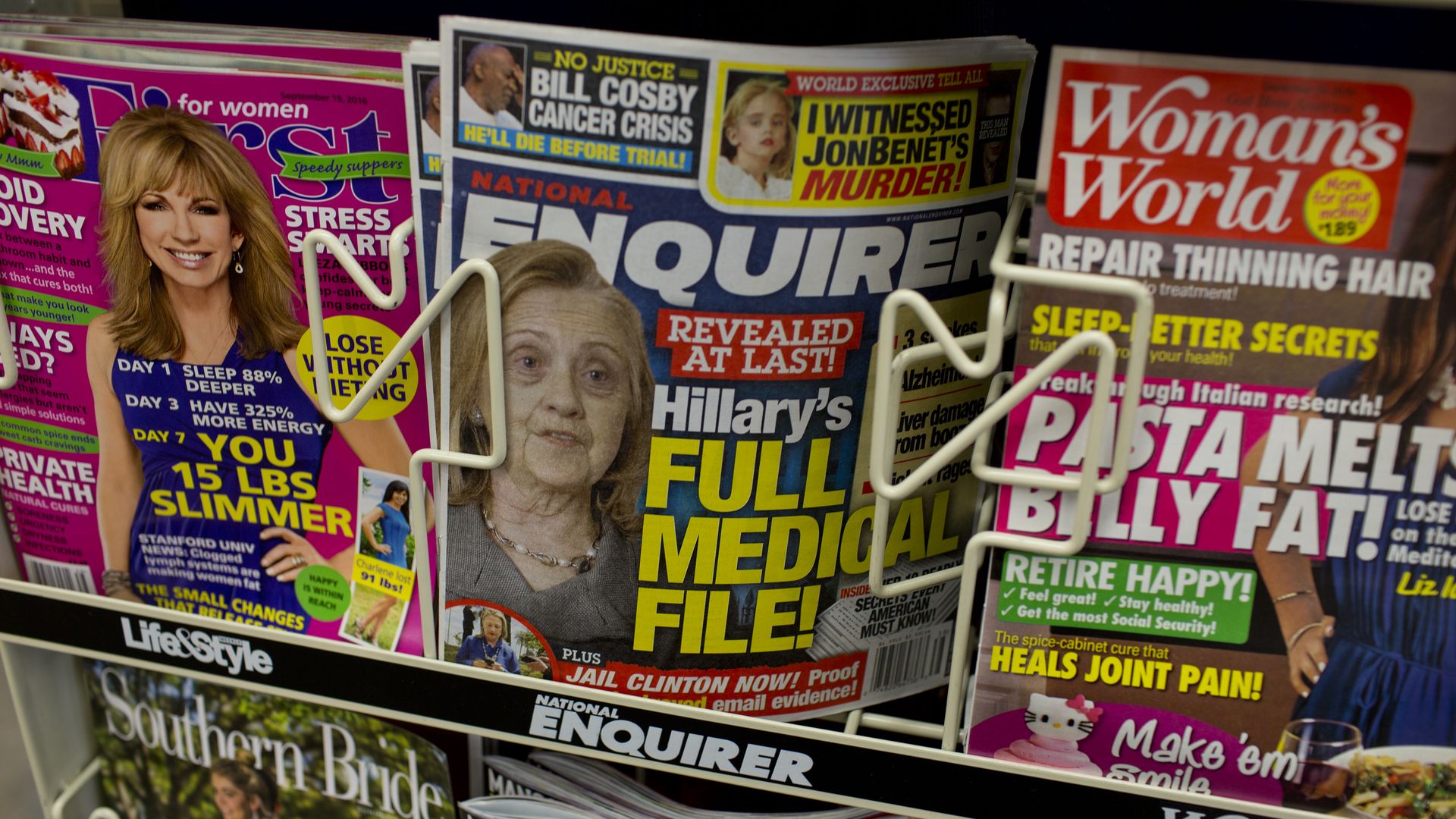 The National Enquirer and 2 of its sister publications — owned by American Media Inc. — will be sold for $100 million to James Cohen, the chief executive of Hudson News, a travel retailer best "known for its airport newsstands," as reported by the Washington Post.
The bottom line: American Media's hedge fund manager, Anthony Melchiorre, was reportedly frustrated by the National Enquirer's reporting tactics, according to the Post — hence the sale. Last year, American Media admitted to making a $150,000 payment "in concert with" Trump's presidential campaign to suppress a story about Trump's alleged affair with former Playboy model Karen McDougal. The move also downsizes AMI's considerable debt.
Go deeper: National Enquirer's parent company "disgusted" with the paper
Editor's note: This story has been corrected to indicate the National Enquirer has been purchased by James Cohen, the CEO of Hudson News (not Hudson News).
Go deeper