Mueller report: Trump, Flynn sought Clinton emails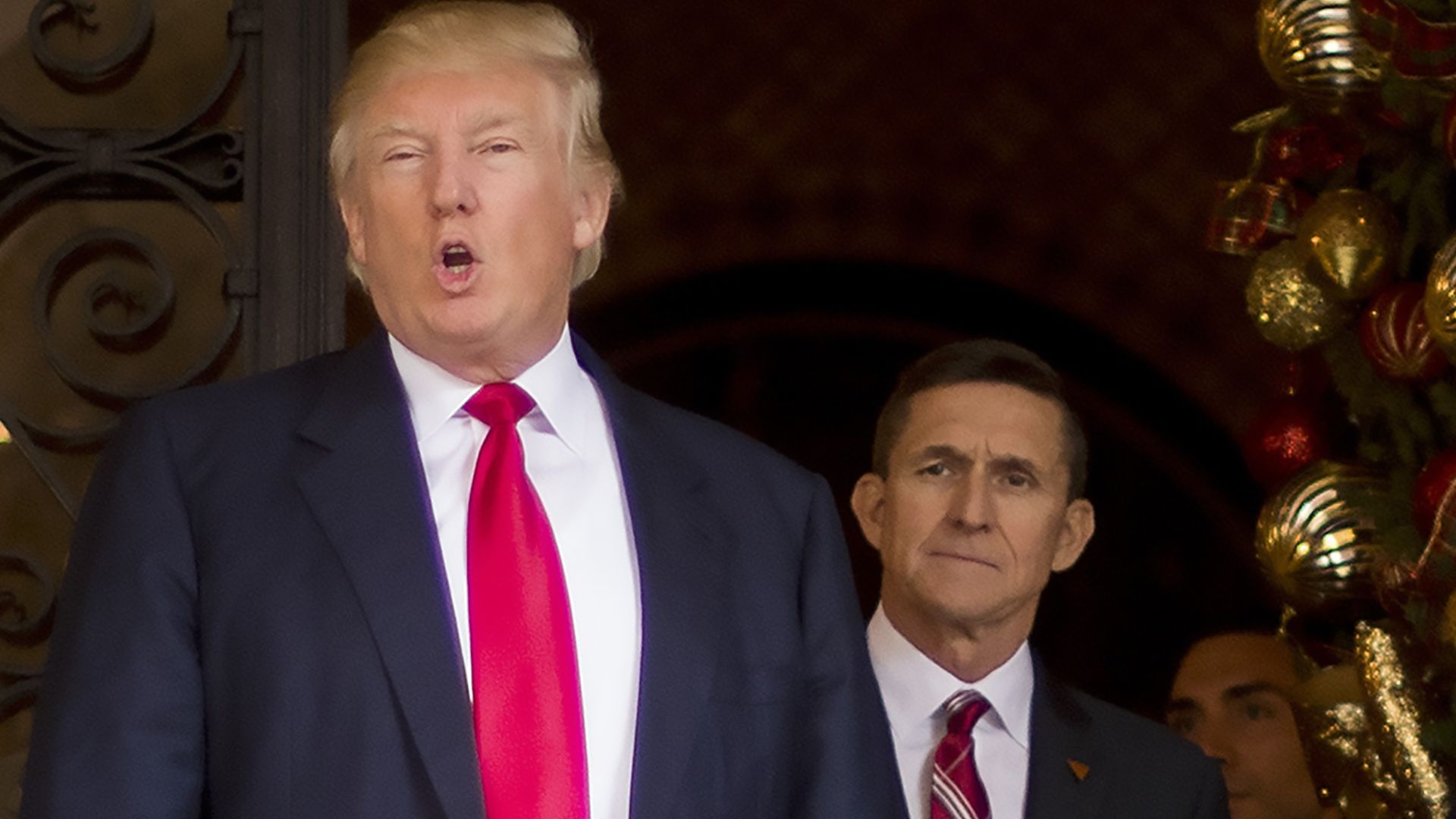 After requesting Russia release Hillary Clinton's deleted emails in July 2016, then-candidate Donald Trump repeatedly asked Michael Flynn to hunt down the emails, according to the Mueller report released Thursday.
Why it matters: Trump has always claimed he was joking when he requested the emails from Russia, but opponents will likely see this as confirmation Trump was not joking. Flynn took the requests seriously enough to contact individuals already looking for the emails.
Background: We already knew that Russia took Trump's alleged joke as a request.
When Trump said "Russia, if you're listening, I hope you're able to find the 30,000 emails that are missing. I think you will probably be rewarded mightily by our press," Russia immediately made its first attempt to hack Clinton's office.
Details: Among those Flynn contacted were Peter Smith and Barbara Ledeen.
Peter Smith is perhaps the best known Republican affiliate who searched for Clinton emails. While it was known that Smith was reporting to Trump adviser Sam Clovis, and it was known he had used Flynn's name in fundraising materials for his effort, it was not confirmed that Flynn actually endorsed the investigation.
According to the report, there is no evidence Flynn directed the investigation.
The report claims Ledeen, then a staffer on the Senate Intelligence Committee, sent Flynn updates on her work throughout the summer of 2016. Ledeen's investigation, too, had been previously reported, but without confirmation of its connection to Flynn.
Go deeper:
Go deeper