DOJ to send Mueller report redactions to select members of Congress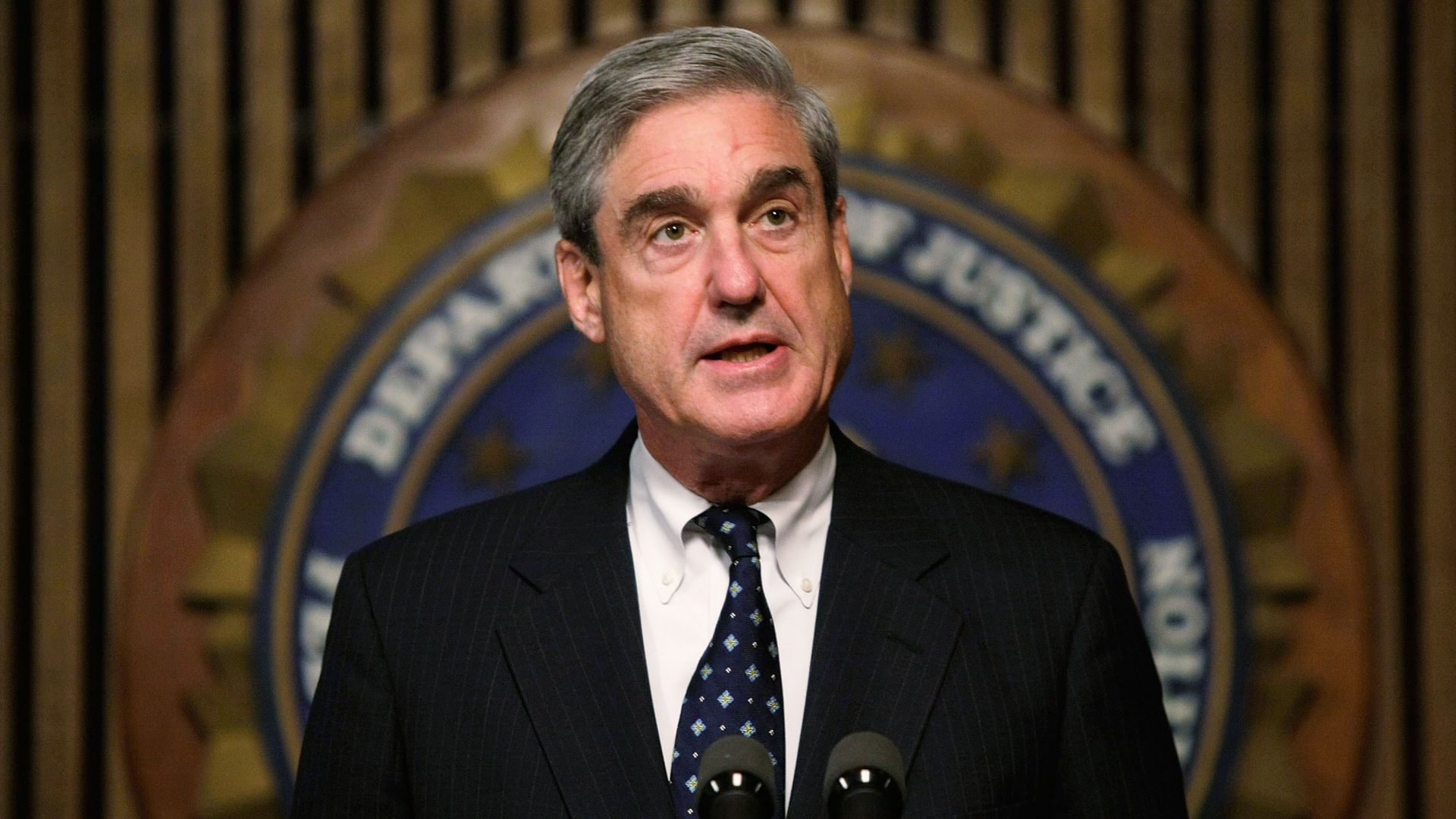 The Department of Justice revealed a list of 12 congressional members, including House Speaker Nancy Pelosi and Senate Minority Leader Chuck Schumer, who will be able to view a copy Mueller report with fewer redactions between April 22 and April 26.
Details: Ranking members of the House and Senate Judiciary Committees, the "Gang of Eight" and 1 designated staffer per member will have access to the report "via in camera review to certain material redacted." The selected members will be allowed to view the report in secured spaces from 10 a.m. to 5 p.m. next week and again on the week of April 29. This version will still include redactions for grand jury information, but other categories of blacked-out text — such as material related to ongoing investigations — will be visible. No grand jury information can be shared without a court order.
Who will see the report:
Sen. Chuck Schumer (D-N.Y.)
Sen. Mitch McConnell (R-Ky.)
Sen. Lindsey Graham (R-S.C.)
Sen. Richard Burr (R-N.C.)
Sen. Mark Warner (D-Va.)
Sen. Diane Feinstein (D-Calif.)
Sen. Susan Collins (R-Maine)
Rep. Nancy Pelosi (D-Calif.)
Rep. Jerry Nadler (D-N.Y.)
Rep. Kevin McCarthy (R-Calif.)
Rep. Adam Schiff (D-Calif.)
Rep. David Nunes (R-Calif.)
Go deeper: What Trump did, and why Mueller didn't reach conclusions
Go deeper