Mueller report lists 10 episodes of potential Trump obstruction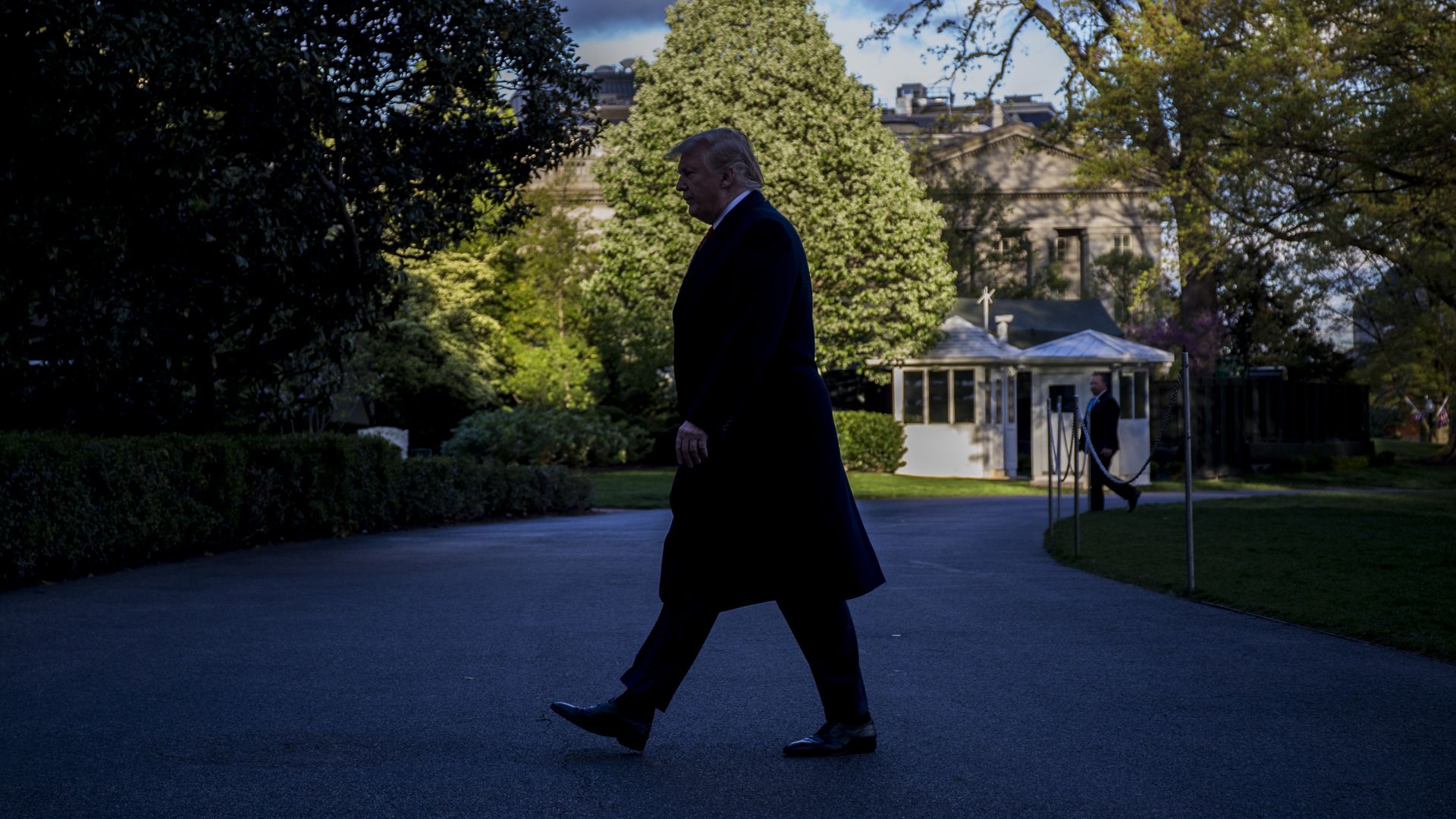 Attorney General Bill Barr said at a press conference Thursday that special counsel Robert Mueller found 10 episodes of President Trump potentially obstructing justice.
Why it matters: Mueller did not make a ruling on obstruction of justice, and instead chose to set out evidence on both sides of the question. Barr and Deputy Attorney General Rod Rosenstein concluded the evidence was "not sufficient to establish" obstruction. Trump's personal lawyer Jay Sekulow told Axios' Jonathan Swan he first saw the Mueller report on Tuesday afternoon. Trump's legal team made two visits to the Justice Department to view the report — late Tuesday and early Wednesday, Sekulow said.
Barr's comments:
After finding no underlying collusion with Russia, the Special Counsel's report goes on to consider whether certain actions of the President could amount to obstruction of the Special Counsel's investigation.  As I addressed in my March 24th letter, the Special Counsel did not make a traditional prosecutorial judgment regarding this allegation.  Instead, the report recounts ten episodes involving the President and discusses potential legal theories for connecting these actions to elements of an obstruction offense. 
After carefully reviewing the facts and legal theories outlined in the report, and in consultation with the Office of Legal Counsel and other Department lawyers, the Deputy Attorney General and I concluded that the evidence developed by the Special Counsel is not sufficient to establish that the President committed an obstruction-of-justice offense. 
Although the Deputy Attorney General and I disagreed with some of the Special Counsel's legal theories and felt that some of the episodes examined did not amount to obstruction as a matter of law, we did not rely solely on that in making our decision.  Instead, we accepted the Special Counsel's legal framework for purposes of our analysis and evaluated the evidence as presented by the Special Counsel in reaching our conclusion. 
Go deeper