McConnell wants to raise the minimum age to buy tobacco from 18 to 21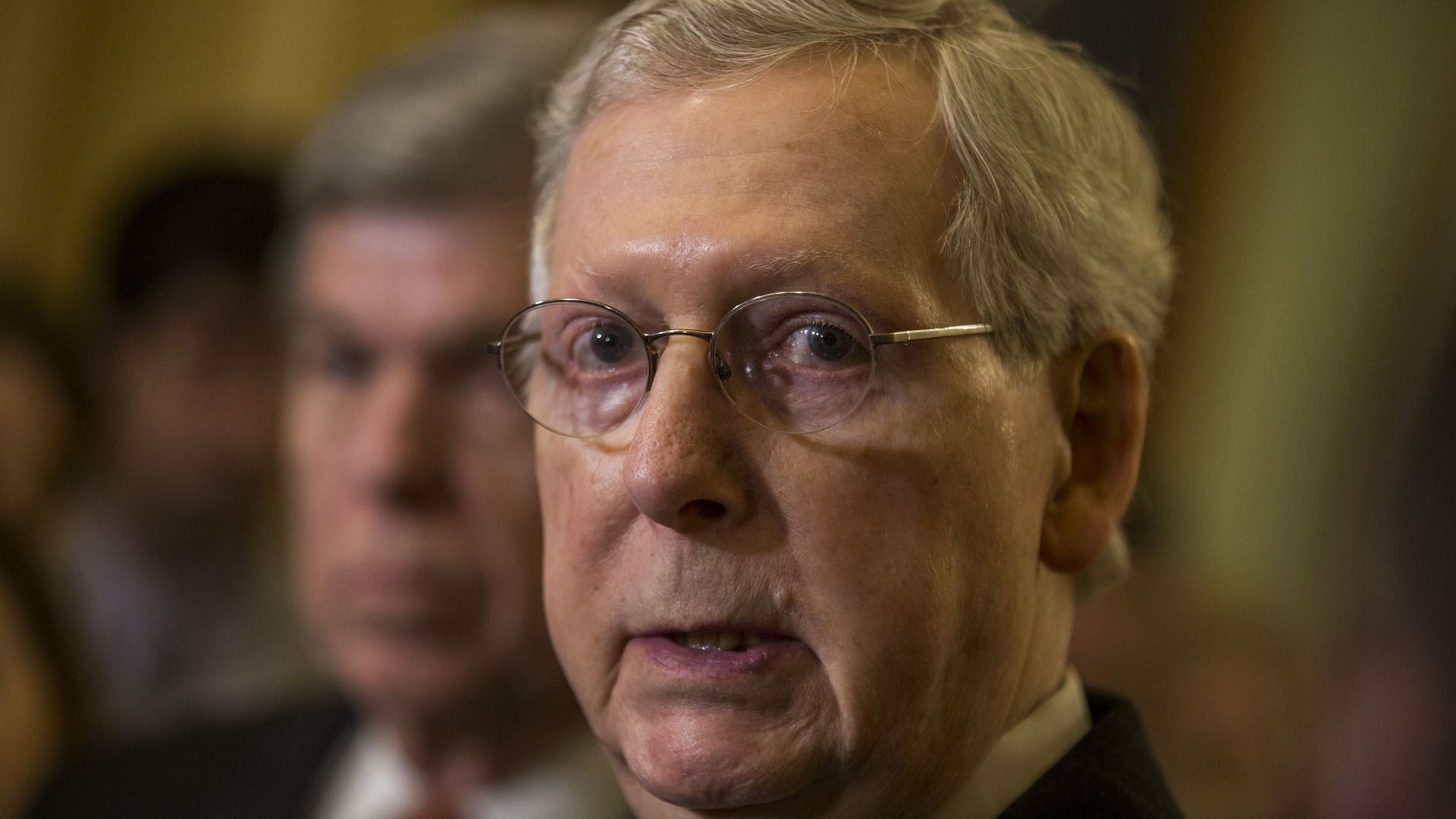 Senate Majority Leader Mitch McConnell (R-Ky.) announced on Thursday that he will introduce new legislation in May to raise the federal minimum age to buy tobacco products from 18 to 21.
"For some time, I've been hearing from the parents who are seeing an unprecedented spike in vaping among their teenage children. In addition, we all know people who started smoking at a young age and who struggled to quit as adults. Unfortunately it's reaching epidemic levels around the country."
— Sen. Mitch McConell in a statement
The intrigue: The legislation would apply to vaping products. Altria, which owns 35% of the e-cigarette company Juul, expressed support for McConnell's proposed legislation. In a press release, the company said: "This is the most effective action to reverse rising underage e-vapor usage rates. Now is the time to move to 21 and we welcome Senator McConnell's leadership on this important issue."
Juul's CEO Kevin Burns also supports McConnell's legislation. In a statement to Axios, Burns said the company "has been actively supporting legislation to do this at the federal level and in states across the country."
"Tobacco 21 laws fight one of the largest contributors to this problem – sharing by legal-age peers – and they have been shown to dramatically reduce youth usage rates. That is why we will continue to work with lawmakers across the country to enact these effective policies."
— Burns
States that have already raised the age minimum to 21:
Hawaii
California
New Jersey
Oregon
Maine
Massachusetts
Arkansas
Illinois
Virginia
Delaware
Washington
Utah
New York
Go deeper: Tobacco use is soaring among U.S. kids, driven by e-cigarettes
Go deeper