Israeli airline issues measles warning after flight attendant falls into coma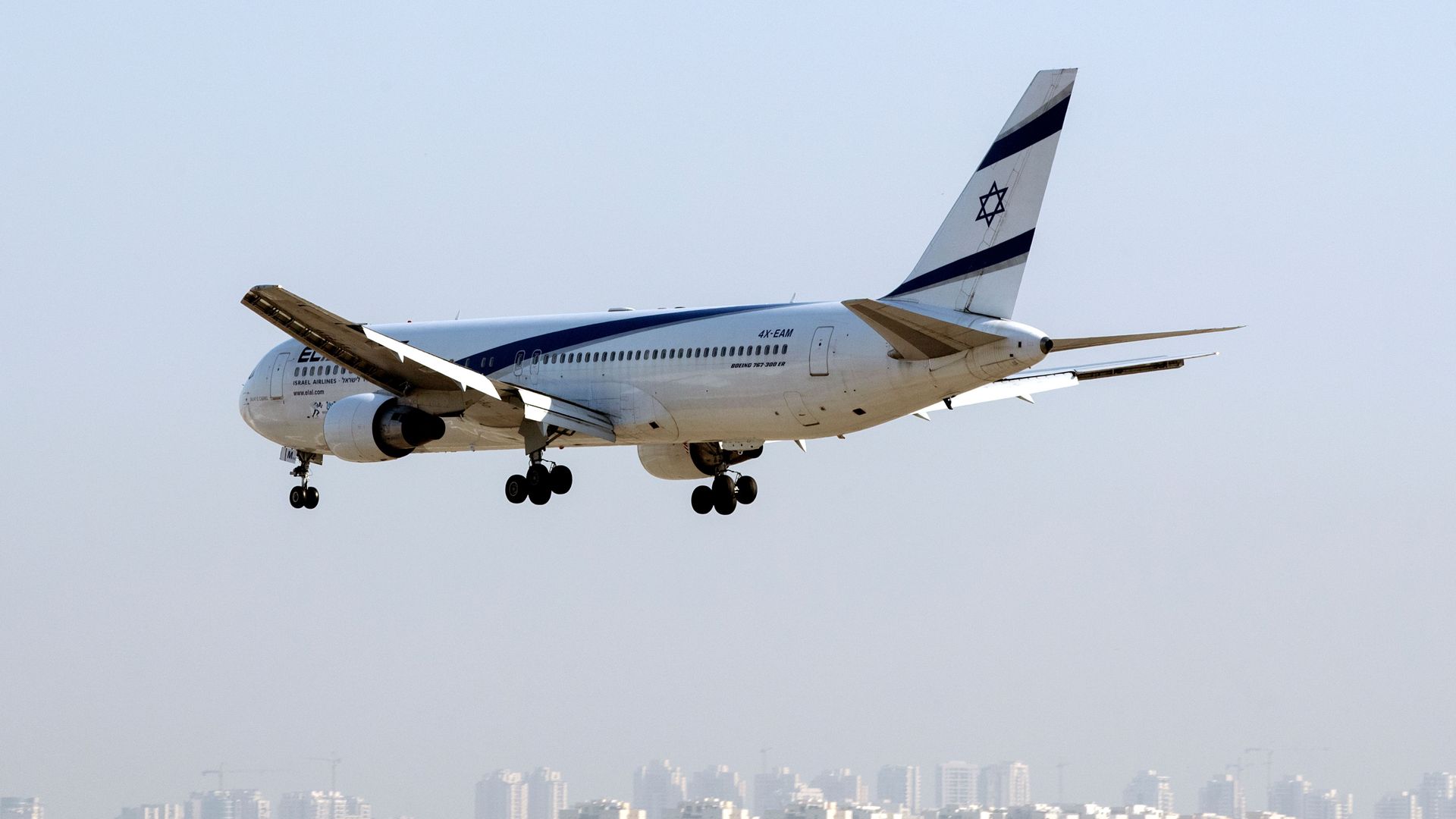 On a flight from New York City to Tel Aviv, a flight attendant fell ill, and is now being hospitalized while in a coma from a measles-related complication, the New York Times reports per Eyal Basson, a spokesman for the Isreali Ministry of Health.
Details: It has not yet been confirmed whether the flight attendant had been vaccinated, but the woman's mother claimed she received recommended inoculations, per the New York Times. CNN reports that she has been in a coma for over 10 days. National health officials warned those who were aboard the March 26 El Al flight 002, recommending they visit medical professionals if fevers develop. In a letter, health officials also recommended all airline staff be immunized with 2 doses of the MMR vaccine.
The big picture: Per CNN, 3,920 measles cases have been reported in Israel from March 2018 through April 11, 2019. Dr. Itamar Grotto, associate director general of Israel's Ministry of Health told CNN a flood of cases emerged in Israel last fall when members of ultra-Orthodox communities traveled to Ukraine, where, this year, more than 72,000 measles cases were recorded, according to the World Health Organization. Between 85% and 90% of Israeli measles cases have been among ultra-Orthodox Jews, Grotto said.
Meanwhile, measles cases in New York and New Jersey this year have been largely concentrated in Orthodox Jewish communities, where vaccination rates may have been below the 95% threshold considered necessary to maintain immunity. Last year, in the U.S. there were 349 cases reported in 26 states and D.C., including outbreaks in New York and New Jersey where many were unvaccinated people in Orthodox Jewish communities.
Go deeper: U.S. measles cases are "accelerating" amid "global crisis"
Go deeper