Wall Street reckons with climate risk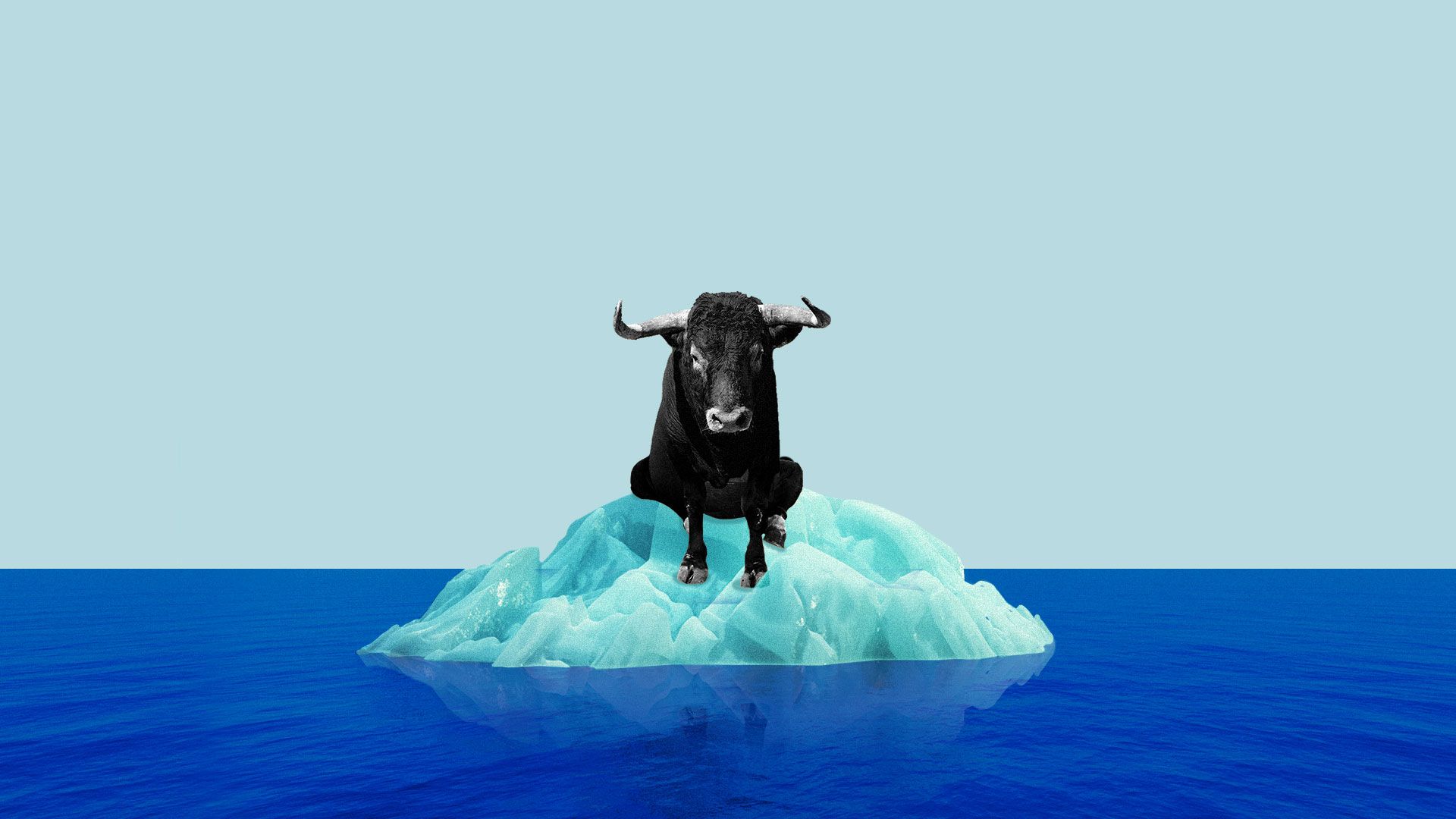 Two years of wildfires, storms and floods, killing scores of people, destroying thousands of homes and costing some $500 billion in global damage, have convinced big investors of the vulnerability of their assets — and a vast profit opportunity in the decades ahead.
What's happening: Some of the biggest names on Wall Street are partnering with climate science groups to produce the first countrywide, property-level maps attempting to financially navigate the age of extreme weather-driven calamity.
These maps are so granular that they can pick out individual commercial buildings and electric power stations, and thus advise investors about the potential impact to their specific assets across the decades through the end of the century.
The sudden mini-frenzy among investors comes after years of ignoring warnings about a momentous risk to their assets:
BlackRock and Rhodium, a consulting firm, this month released a sophisticated program classifying the threat to investments in U.S. municipal bonds, electric utilities, and commercial real estate.
Wellington Management, CalPERS and Woods Hole Research Center have produced a similar system for U.S., with the goal of now expanding into a global analysis.
Since 2017, Michael Bloomberg and Mark Carney, governor of the Bank of England, have pushed the world's leading banks and blue-chip companies to quantify and disclose their climate risk.
Their early conclusion: An all-but oblivious Wall Street is underpricing the risk of intense heat, wildfires, drought, storms and floods to their investments. "Even the scientifically rudimentary things are something the investment community hasn't thought about at all," said Phil Duffy, president of Woods Hole.
The big picture: The BlackRock, Wellington and CalPERS initiatives finally take account of an unignorable fact — some of history's biggest fortunes have been made opportunistically in times of chaos.
If one views climate change as a prolonged period of chaos, it makes sense that investors would seek to protect their current ownings, be careful about what they bet on next — and look out for shrewd places to put their long-term money.
For instance:
Between 2060 and 2080, up to 26% of metros would likely have 100 days a year of 95 degree heat, up from 1% today, according to Rhodium and the Climate Impact Lab, which it works with.
Why it matters: Greater heat reduces the productivity of outdoor labor, increases mortality rates, pushes up spending on air conditioning, and lowers agricultural output —
The investment: All that heat could seriously reduce the value of real estate in hot places, like Arizona and Texas, while triggering a rush of property interest in cooler locations like North Dakota, northern Minnesota, Maine and New Hampshire.
"When investors can get a better understanding of risk, it allows them to better identify the opportunities," Brian Deese, BlackRock's global head of sustainable investing, tells Axios.
Their effort is made possible by the advent of big data and more powerful computers, said Trevor Houser, a partner with Rhodium. Rhodium's work with BlackRock produced 160 terabytes of data, the group said — more than 10 times the holdings of the Library of Congress.
At the moment — decades before the worst impacts of extreme weather — much of the groups' material focuses on identifying the risks to current investments.
Biggest losers: The Gulf Coast, much of Arizona, the South Atlantic. Naples and Key West Florida could lose 15% or more of GDP a year, mostly from coastal storms, BlackRock says. Local tax bases could shrink if populations migrate away in the face of chronic storms.
Biggest winners: A net gain along the West Coast in Oregon and Washington state, Maine, and patches of the north-midwest. Jamestown, North Dakota could see its GDP rise by 5.2% a year by 2040, and 6.5% in 2060-2080, under a business-as-usual emissions scenario.
What's next: Both groups are branching out into a global map, providing just as granular a rendering of assets as the U.S. survey.
Go deeper