After Notre Dame fire, donations spike for torched black churches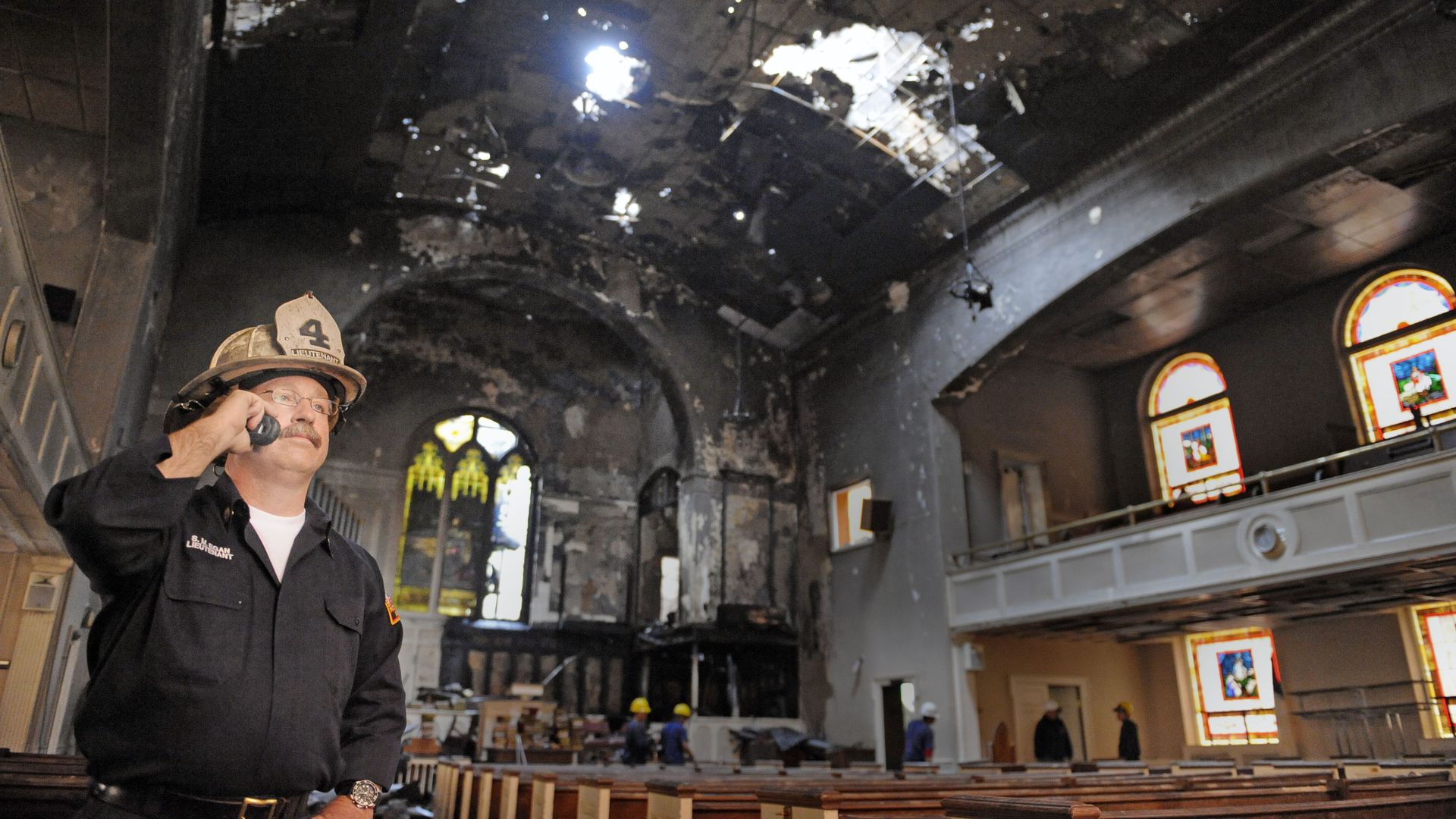 A crowdfunding page for 3 historically black Louisiana churches devastated by arson exceeded its target of raising $1.8 million, after experiencing a spike in donations following Monday's Notre Dame fire.
The latest: Organizers for the Seventh District Baptist Church Fires St Landry fundraising site stopped accepting donations Saturday evening after raising more than $2.1 million.
Why it matters: Authorities have filed 3 charges of hate crimes and 3 of arson against a white man, Holden Matthews, 21, the son of a sheriff's deputy. The U.S. Attorney's Office, ATF, and FBI are working with state and local law enforcement on the case. Matthews has pleaded not guilty but is being held in jail without bond.
The backdrop: On Sunday, the fundraising page had raised less than $50,000, but donations were soaring by the tens of thousands after journalist Yashar Ali highlighted the churches' fundraiser in the wake of the Notre Dame appeal — prompting prominent Americans to also publicize the cause.
The big picture: All donations on the Seventh District Baptist Church Fires St Landry GoFundMe page will be distributed equally among the 3 churches "for not only rebuilding their sanctuaries, but for the purchase of all necessities lost in the fires, including pews, sound system, musical instruments," the page states.
Go deeper