Naval Academy to ban transgender students starting next year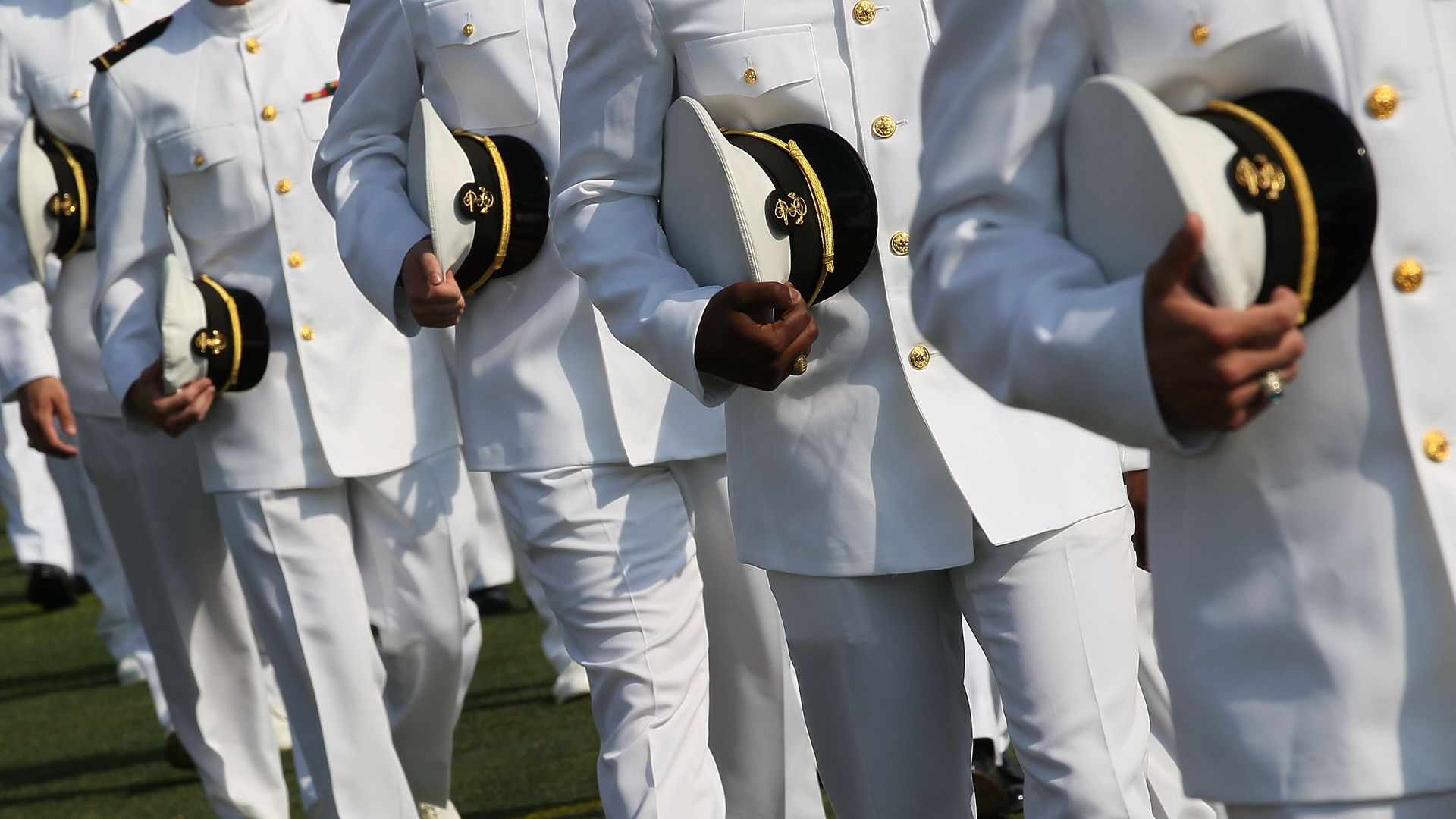 The U.S. Naval Academy confirmed to the Capital Gazette this week that it will prohibit transgender students from enrolling in the 2020-2021 school year and beyond, following a Trump administration policy that went into effect last week, banning transgender military personnel.
Details: The school, located in Annapolis, Maryland, currently accepts transgender students and has retained midshipmen who intended to transition over the course of their education. This has fallen under an Obama-era policy that allowed them to serve in the military openly and cover gender affirmation surgery expenses. President Trump rolled back the 2016 policy, forbidding new military recruits from transitioning and allowing the military to discharge those currently serving if they do not present as their birth gender.
Go deeper: Everything you need to know about the transgender military ban
Go deeper