Kim Jong-un directs test of new tactical guided weapon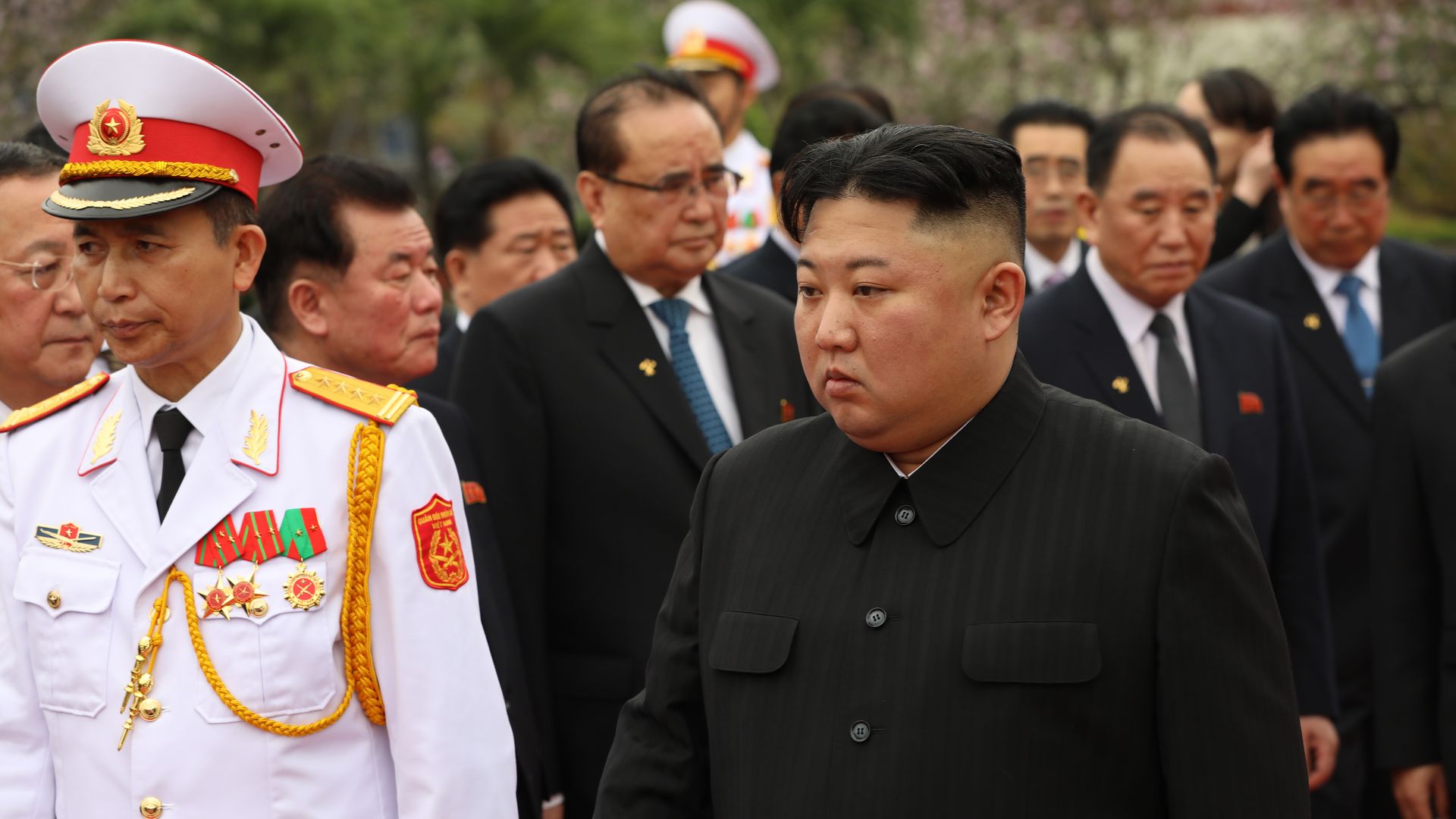 North Korea's Kim Jong-un oversaw the test of a new tactical guided weapon on Wednesday, reports Reuters.
"The completion of the development of the weapon system serves as an event of very weighty significance in increasing the combat power..."
— Kim told Korean Central News Agency, of his nation's military
Why it matters: This is North Korea's first weapons test since Kim and President Trump met in February for a second summit in Hanoi, resulting in no agreement between the 2 nations.
Details: State media did not specify if Wednesday's test was of a nuclear weapon, but "tactical" suggests it was a short-range weapon, per Reuters. The test comes after satellite images of North Korea's Yongbyon nuclear site showed railcar activity on April 12.
Both Kim and Trump have hinted at the possibility of a third sit-down. The Trump administration has worked to maintain an "all or nothing" approach, in which sanctions on North Korea would only be lifted after full denuclearization.
Go deeper: Report: North Korea restoring missile launch site
Go deeper