Ivanka Trump confirms father asked if she'd be interested in World Bank job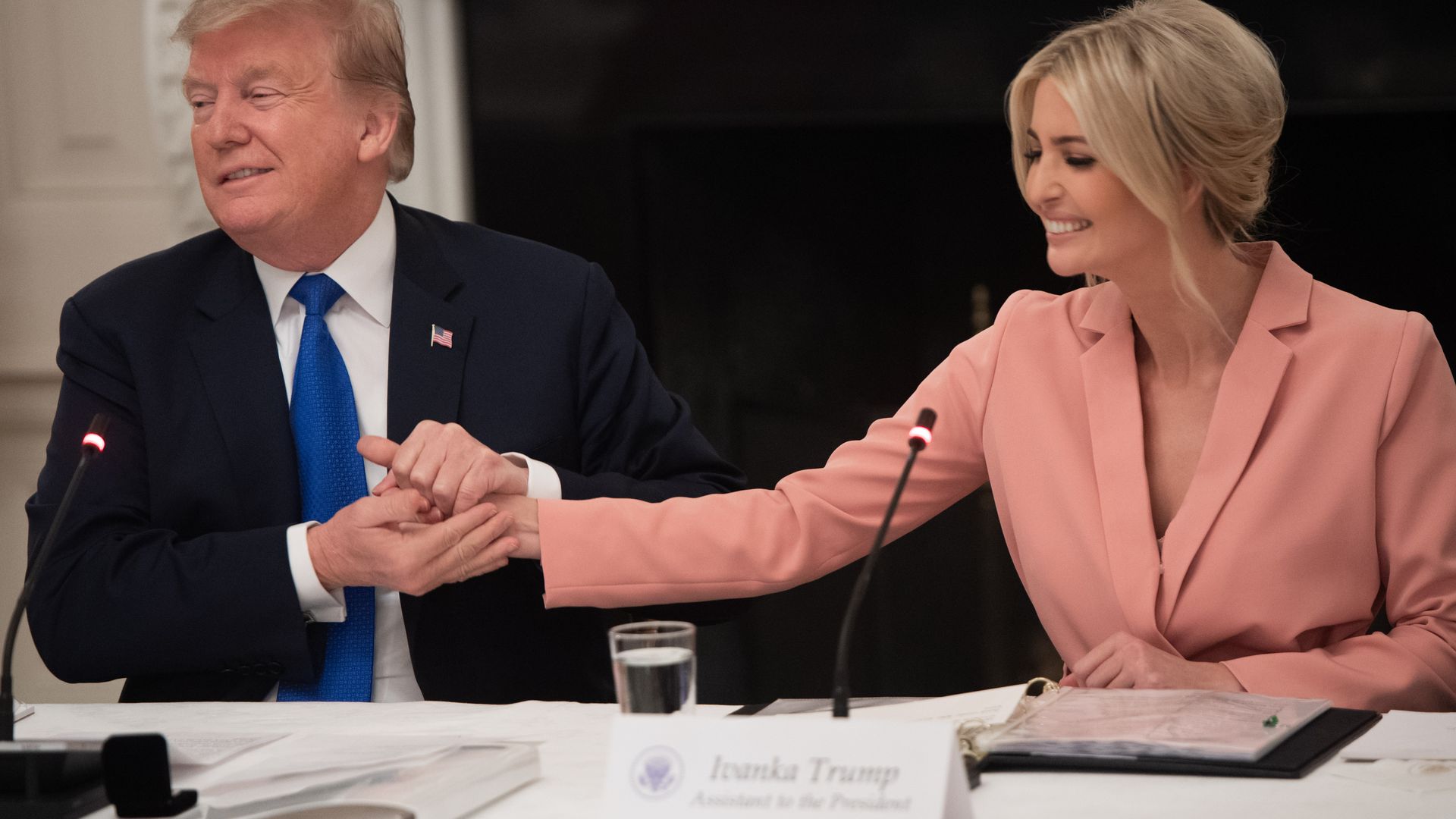 White House adviser Ivanka Trump confirmed in an interview with AP on Wednesday that her father asked her if she would be interested in becoming president of the World Bank.
The big picture: President Trump told The Atlantic last week that he had "thought of Ivanka" for the role "because she's very good with numbers." When asked why he didn't nominate his daughter, the president said, "If I did, they'd say nepotism, when it would've had nothing to do with nepotism. But she would've been incredible."
Ivanka told AP that she declined because she was "happy with the work" she's doing that and that she believes new World Bank President David Malpass will do an "incredible job."
When asked if her father had approached her about other jobs, Ivanka said she would "keep that between" them. In The Atlantic interview, the president said, "She would've been great at the United Nations."
Go deeper: New book "Kushner Inc" portrays Jared and Ivanka as enablers-in-chief
Go deeper