Indonesia election: President Widodo set to win second term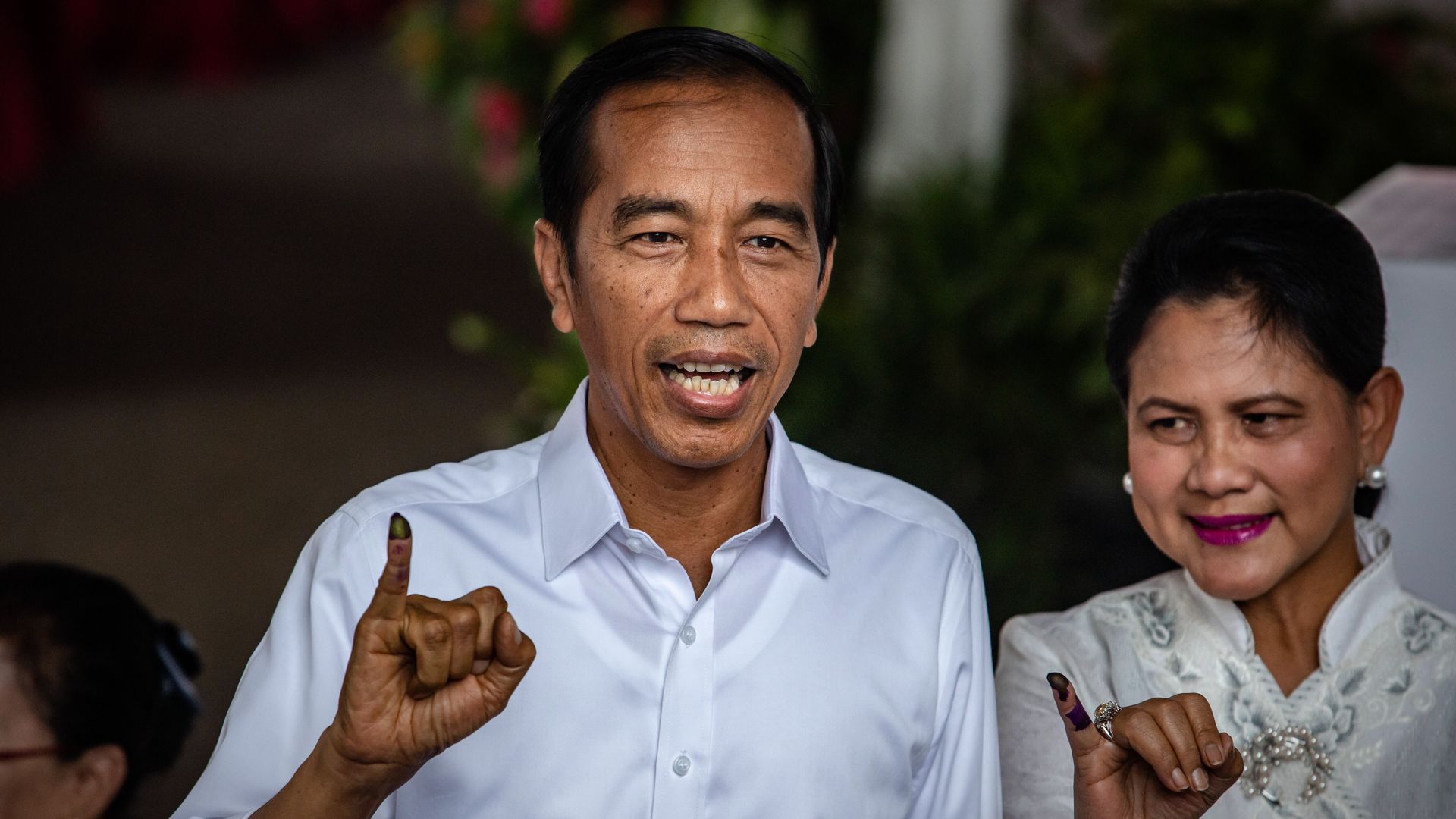 Indonesians voted to re-elect incumbent Joko "Jokowi" Widodo in the world's biggest single-day election for a new president and more than 20,000 legislative seats, ballot counts from 5 independent survey groups show, AP reports.
Details: Almost 193 million Indonesians were registered to vote in the polls, which ended at 1 pm local time. In a repeat of the 2014 presidential election, Widodo was taking on former Gen. Prabowo Subianto.
Go deeper