The low-wage benefit for U.S. companies is over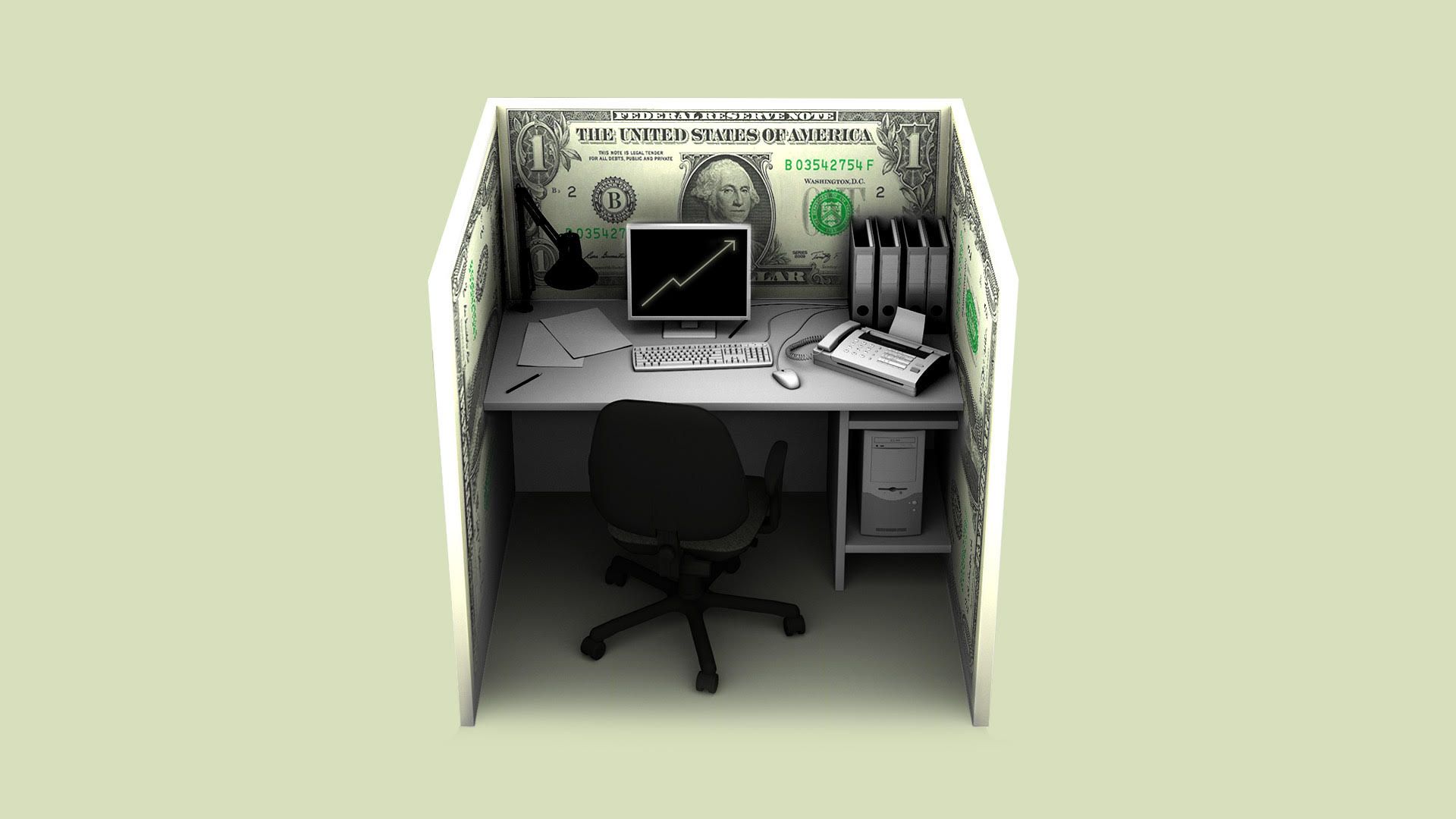 A growing number of U.S. companies are saying higher wages weighed on first quarter profits or will have a negative impact in coming quarters.
Why it matters: As workers finally start to see pay increases, one of the biggest drivers of high profit margins is under threat and Bridgewater, the world's largest hedge fund, warns corporate profits that have fueled the stock market boom may be peaking.
In the last 20 years union membership dropped and companies have had access "to pools of cheaper foreign labor and advancing automation technology," Bridgewater writes — all factors that have contributed to stagnant wage growth.
The economic boom has started to shift the balance of power in favor of workers. Unemployment is close to a half-century low and companies will need to up pay to attract would-be employers.
Higher wages haven't hit all-time high profit margins yet, as we've reported. "U.S. corporate profits as a percent of GDP averaged about 8% in the 20 years leading up to 2000, but have since risen by almost 30%, averaging 10.5%," according to Jim Paulsen, chief investment strategist at The Leuthold Group.
But here's what executives are saying, via earnings calls this quarter:
"It still feels like to us that there is ... more wage pressure than there has historically been," AutoZone CEO Bill Rhodes said.
"FedEx Ground operating results were negatively impacted by the inflationary impact of the tight labor market on our purchase transportation rates and employee wages," FedEx CFO Alan Graf said.
What to watch: The big question is whether companies can continue "to absorb higher wage bills without raising prices," as as Bloomberg's Matt Boesler points out. That could help even out profit margins.
That hasn't happened yet. We haven't seen a significant pick-up in inflation, bolstering the Fed's case to hold off on hiking interest rates and maybe even cut rates.
Go deeper:
Go deeper