Trump vetoes resolution to end U.S. involvement in Yemen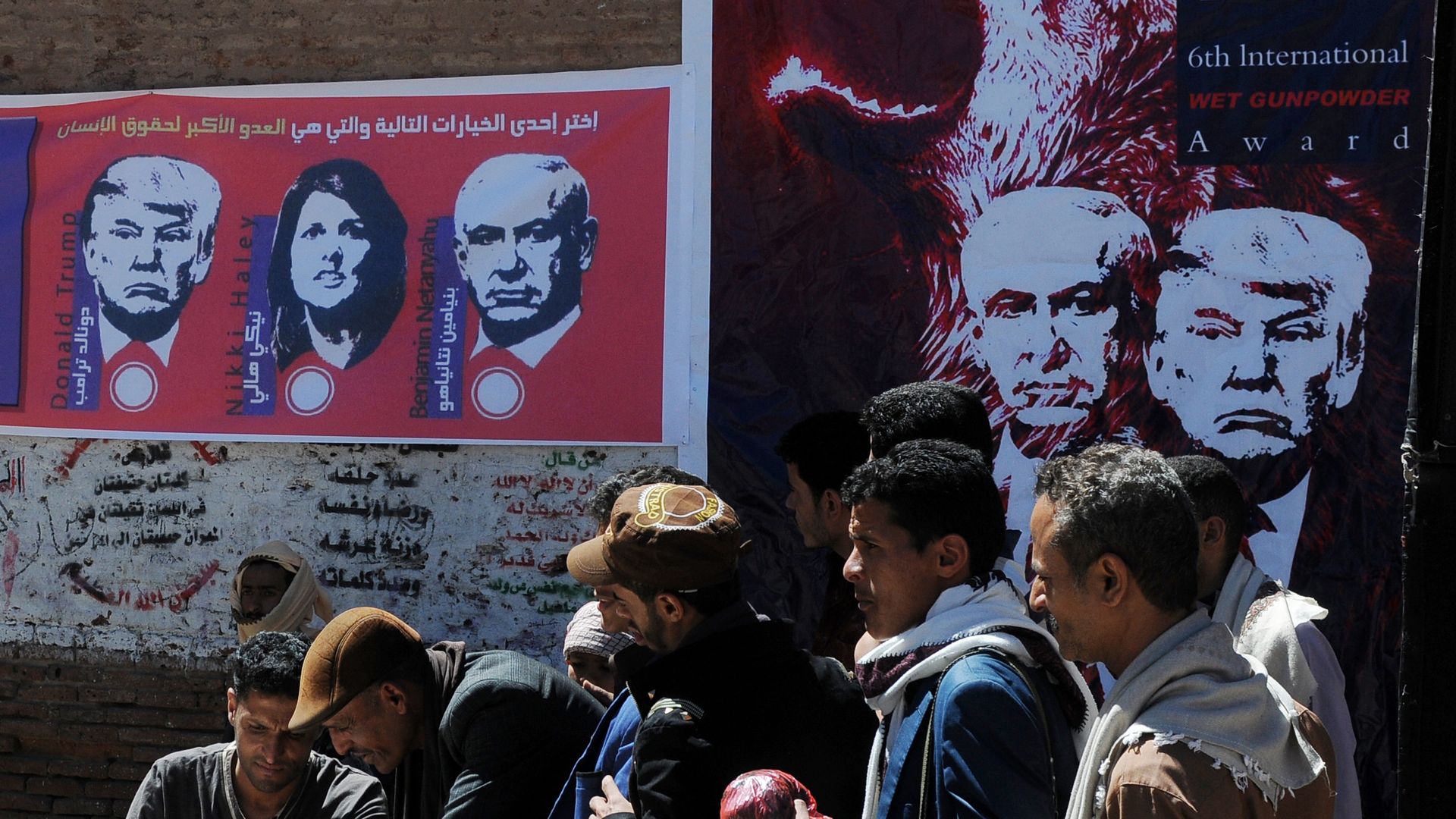 President Trump vetoed a resolution on Tuesday that would have concluded American support for the Saudi-led war in Yemen.
"This resolution is an unnecessary, dangerous attempt to weaken my constitutional authorities, endangering the lives of American citizens and brave service members, both today and in the future."
— President Trump
The backdrop: The measure passed the House earlier in April and the Senate in March. Congress does not have the votes to override this decision. This is the second veto of Trump's presidency. Per the Washington Post, April's House vote represented the first time both the House and Senate called for the same resolution to cut off American military presence in a foreign conflict.
Go deeper: Why the U.S. got (and stayed) involved in Yemen's brutal war
Go deeper