Roy Moore sees uptick in polls ahead of 2020 Senate race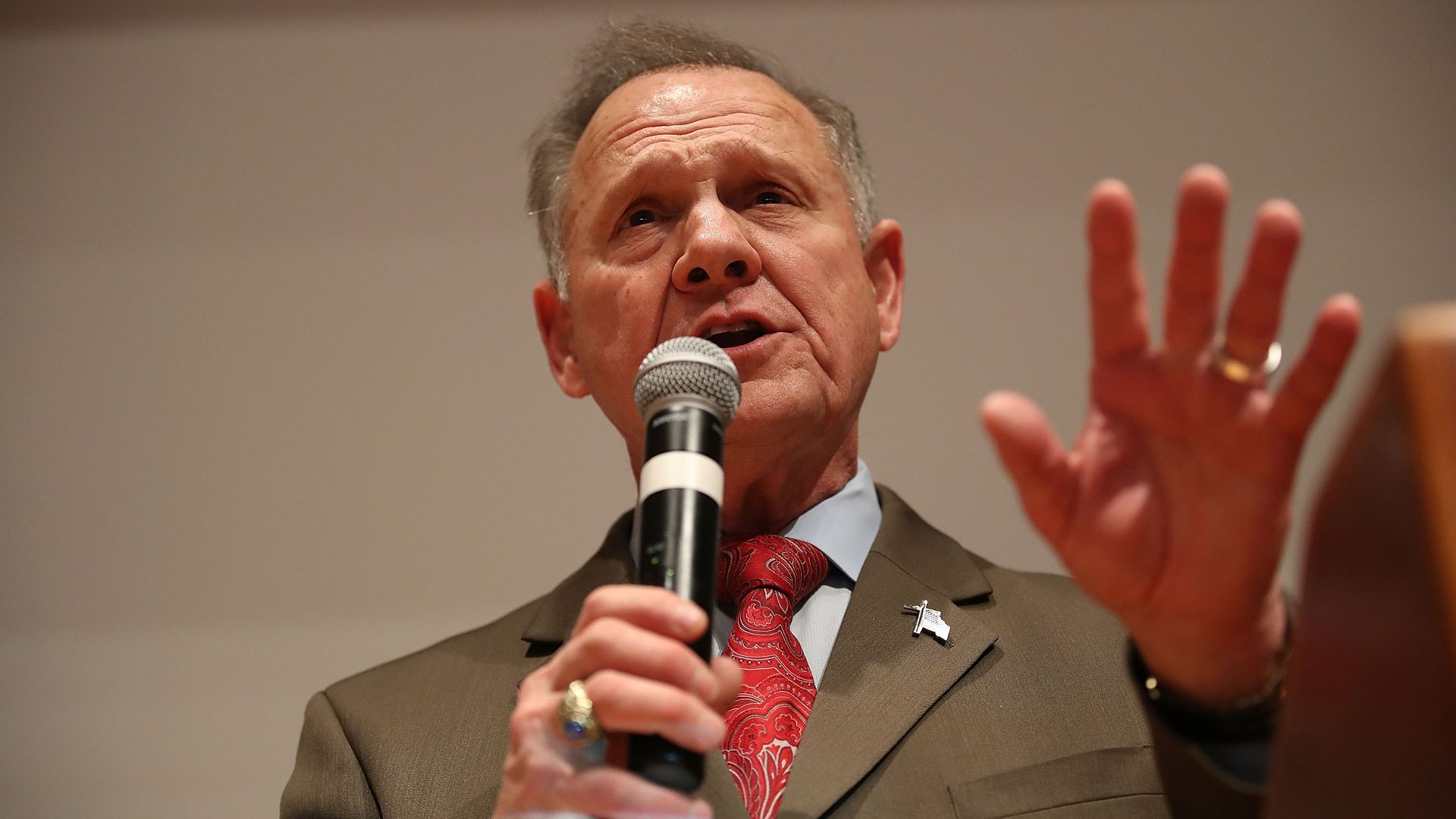 A poll released on Tuesday found that 27% of Republicans would support Roy Moore in Alabama's 2020 Senate race, CBS reports.
The big picture: This spike in popularity seen in the Mason-Dixon Polling and Strategy data could simply be due to name recognition. Moore lost former Attorney General Jeff Sessions' seat in 2017 after 4 women accused him of inappropriate touching and making sexual advances toward them when they were underage. In the aftermath, Sens. Ted Cruz, John Cornyn, Mike Lee and Steve Daines pulled their endorsements of Moore's candidacy, while President Trump endorsed him whole-heartedly.
Go deeper