The miracle at Notre Dame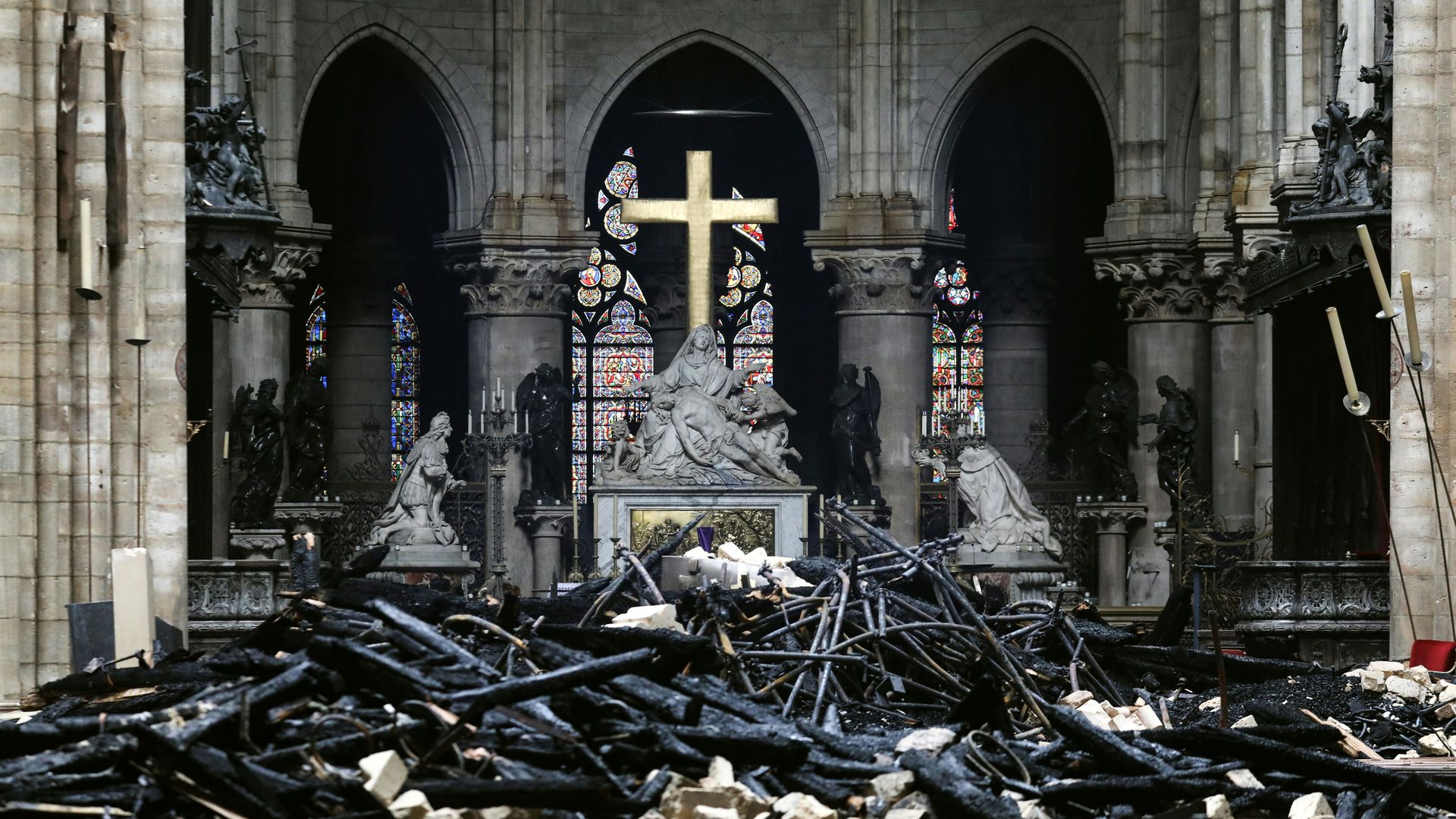 Notre Dame was 30 minutes from collapse last night, but today she stands, far more intact than we'd expected after yesterday's fearsome fire.
The latest: French President Emmanuel Macron said, "We will rebuild Notre Dame Cathedral within 5 years and "it will be more beautiful than before." There's already been $680 million pledged, including a few huge chunks from wealthy French families.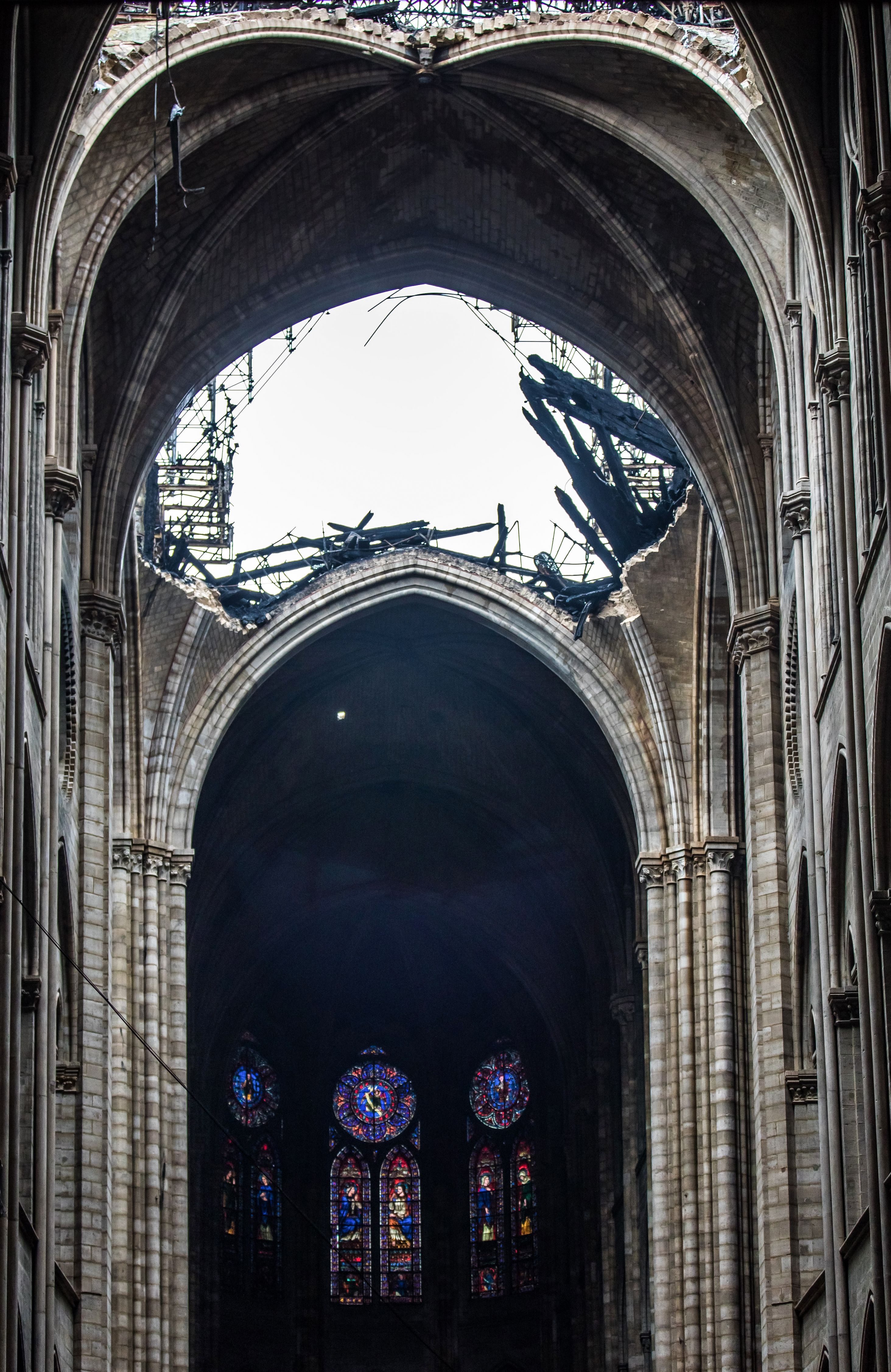 Between the lines: "Experts say the combination of a structure that's more than 850 years old, built with heavy timber construction and soaring open spaces, and lacking sophisticated fire-protection systems led to the quick rise of flames," the AP reports.
There'll be a tense wait to see if certain priceless artifacts survived the flames.
Saved: The crown of thorns, the tunic of Saint Louis, the twin bell towers, the rose windows, the Great Organ, rooftop statues representing the 12 apostles and 4 evangelists.
Lost: Notre Dame's wooden latticework roof called "The Forest," made of hundreds of oak beams cut from trees between 1160 and 1170, and the spire, built in the 19th century amid a renewed restoration effort.
Unconfirmed: The Gallery of the Kings, which includes statues sculpted in the 13th century and later beheaded in 1793; relics of St. Denis and St. Genevieve, which were held in the spire; a nail believed to have been used in the crucifixion; a piece of wood believed to be a piece of the cross.
The bottom line: "We're all just dumbfounded. It's more than miraculous, it's heroic,' vicar general Philippe Marsset said, per the AFP.
Before and after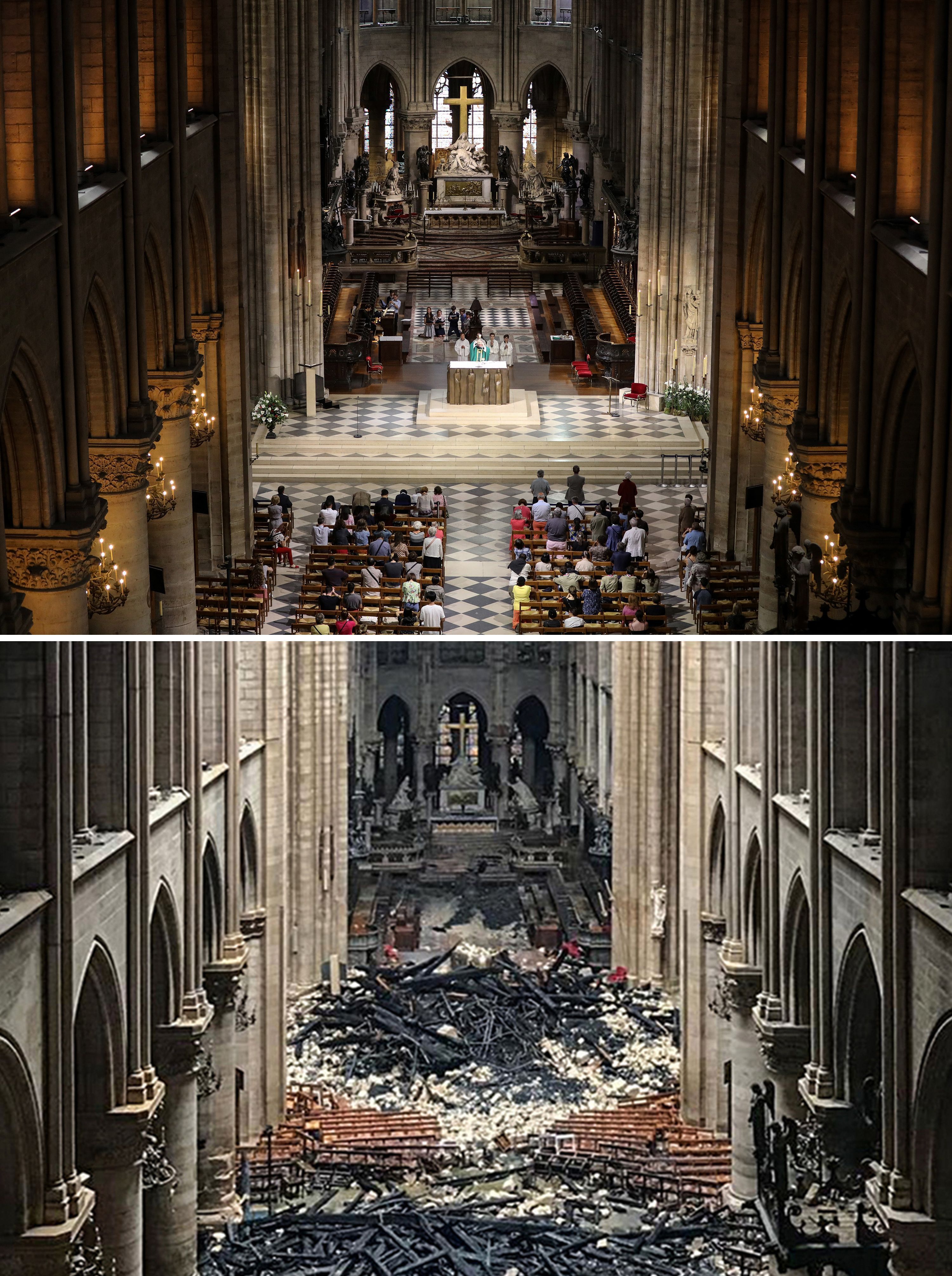 Above: People attending mass at Notre Dame last year, and the same view today.
Below: The heart and transept at Notre Dame last year, and the same view today.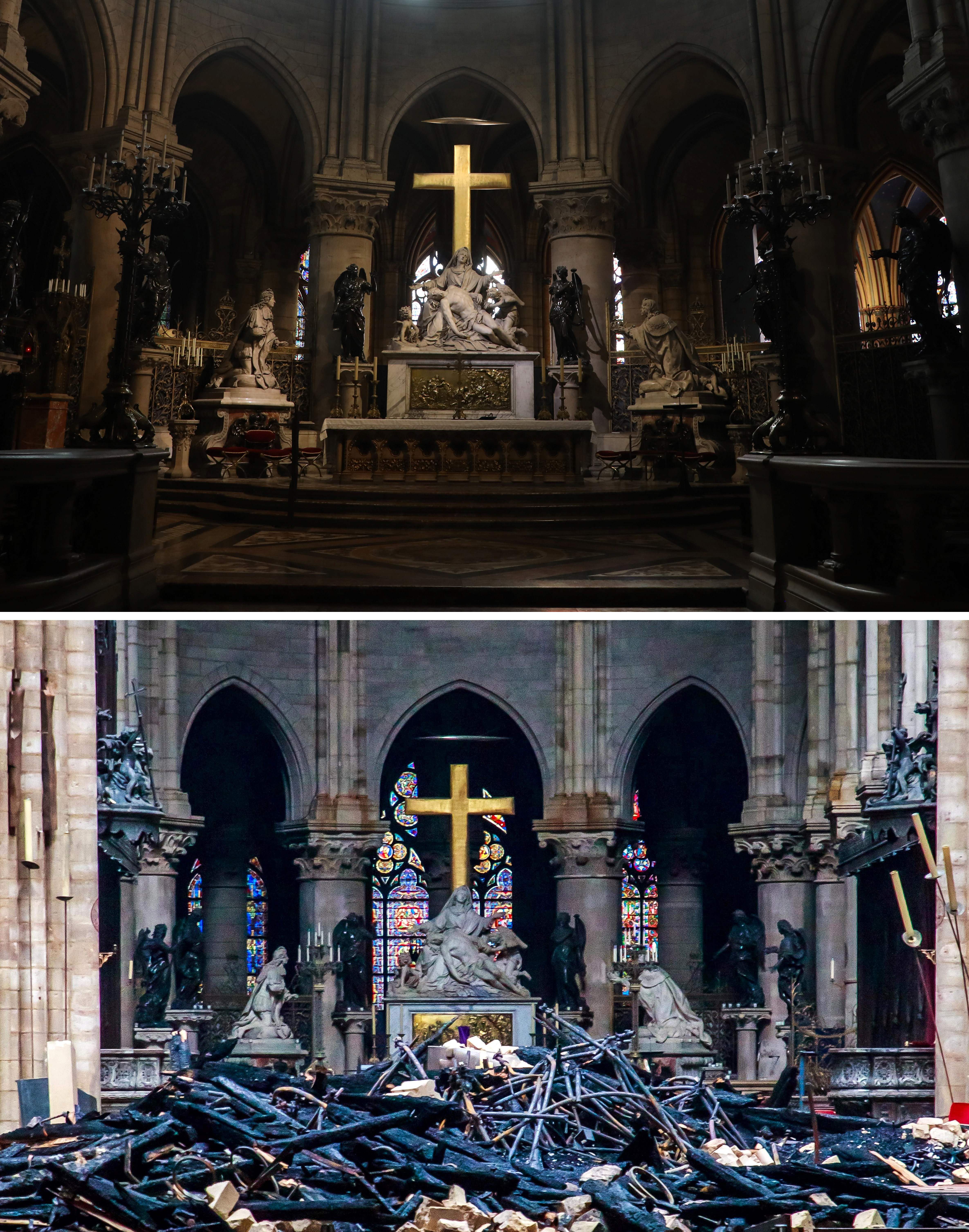 Go deeper:
Go deeper