What's next for the Event Horizon Telescope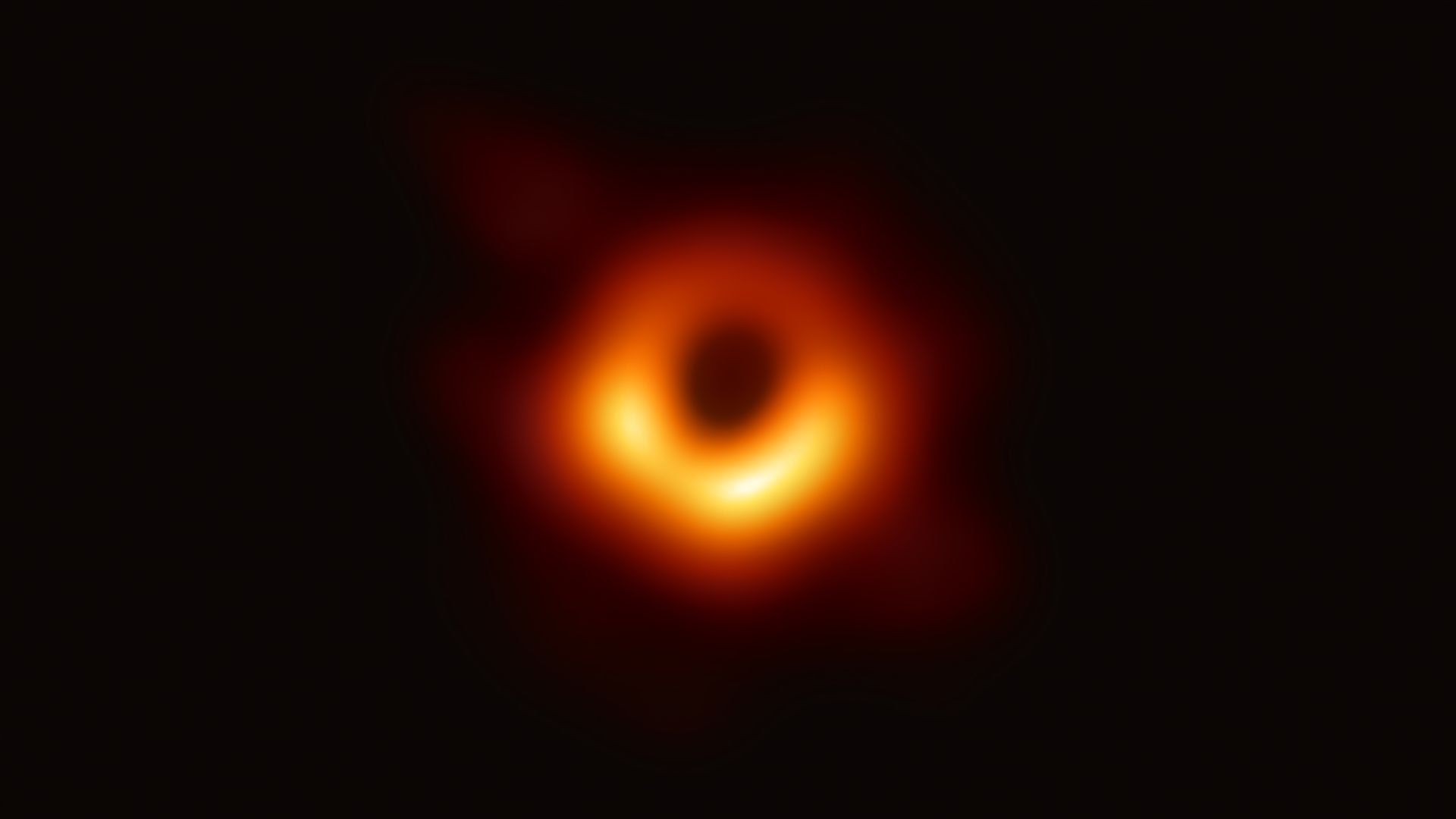 The Event Horizon Telescope (EHT) collaboration — a group of 9 radio observatories around the globe that together effectively create an Earth-sized telescope — is just getting started after revealing the stunning first-ever photo of a black hole on April 10.
What's next: The international collaboration, funded in part by the National Science Foundation, plans to add two more telescopes to the mix by 2020, and scientists hope to one day launch a space-based observatory as well.
This would cut out atmospheric interference and give them a better view of these extreme phenomena.
To get a clear view of the sky, the current EHT telescopes are in remote locales like the South Pole, Greenland and the Atacama Desert of Chile.
The big picture: More telescopes around the world could also mean that researchers can create black hole photos more quickly (the photo released on April 10 was derived from observations made in 2017). That added speed could help scientists glimpse the black hole in the center of the Milky Way, named Sagittarius A*.
"If you make it quickly, then you can see changes, and that's particularly important for Sag A*, which changes on 20- or 30-minute time scales."
— EHT scientist Dan Marrone told Axios
The intrigue: Future images showing more detail could test the limits of Einstein's predictions.
The first black hole photo appeared to match predictions made by general relativity, showing the shadow of a black hole illuminated by superheated gases on the edge of the object's event horizon — the area near the black hole known as the "point of no return," where gravity is so great that nothing can escape.
What to watch: The EHT isn't the only black hole hunter gearing up for a big year. LIGO — a network of observatories designed to detect ripples in the fabric of space and time created by extreme collisions between black holes and neutron stars — has just begun its next observing campaign after a series of upgrades that increased its sensitivity by 40%.
With both observatories up and running, scientists will soon get a more complete picture of these extreme and fundamental objects than ever before.
Go deeper: Where black hole research goes next
Go deeper