Firefighters save Notre Dame from total destruction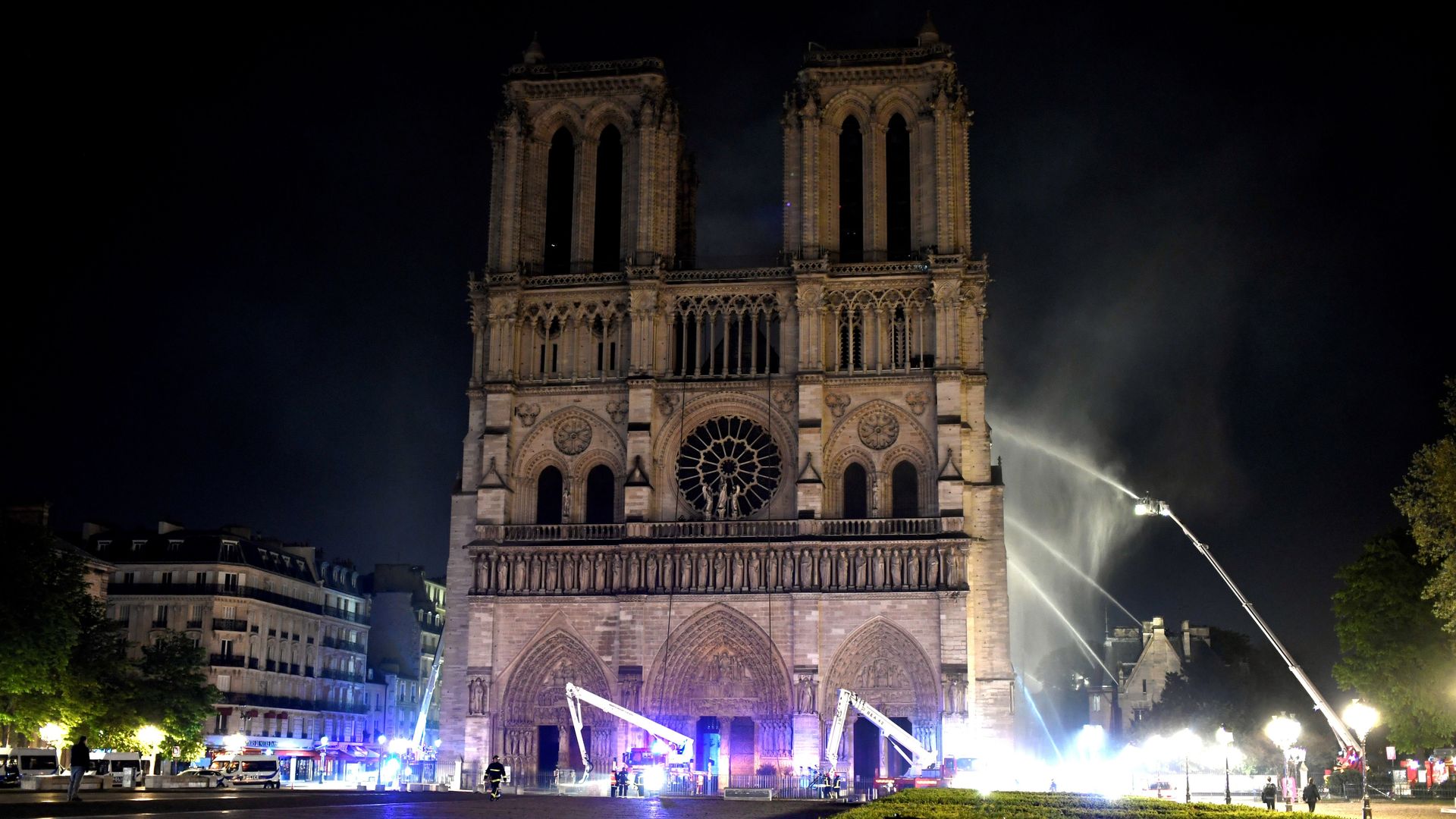 Firefighters have extinguished the fire that toppled Notre Dame's spire and caused the cathedral's roof to collapse Monday, and France's President Emmanuel Macron said the "worst has been avoided."
We will rebuild it — it is our destiny.
— France's President Emmanuel Macron
The latest: About 4:45 p.m. ET, Paris' fire chief said on French television the Gothic cathedral's main structure and 2 towers had been "saved and preserved" from total destruction, after firefighters stopped the blaze from spreading to its northern belfry. Nearly 9 hours after the blaze had begun, French fire department spokesman Gabriel Plus said the fire was completely under control, Le Monde reports.
As smoke from the fire smoldered, crowds gathered nearby to sing hymns throughout the evening.
The big picture: The church's spire had been undergoing a renovation project, and French media have reported that Paris' fire department said the fire was "potentially linked," per the AP. Notre Dame spokesman Andre Finot told French media there was "colossal damage" at the church. "Nothing will remain from the frame," he said.
The N.Y. Times with the play-by-play:
"As the last rush of tourists were trying to get in for the day, the doors of Notre-Dame were abruptly shut without explanation, witnesses said."
"Within moments, tiny bits of white smoke started rising from the spire. Billowing out, the smoke started turning gray, then black, making it clear that a fire was growing inside the cathedral, which is currently covered in scaffolding."
"Soon, orange flames began punching out of the spire, quickly increasing in intensity."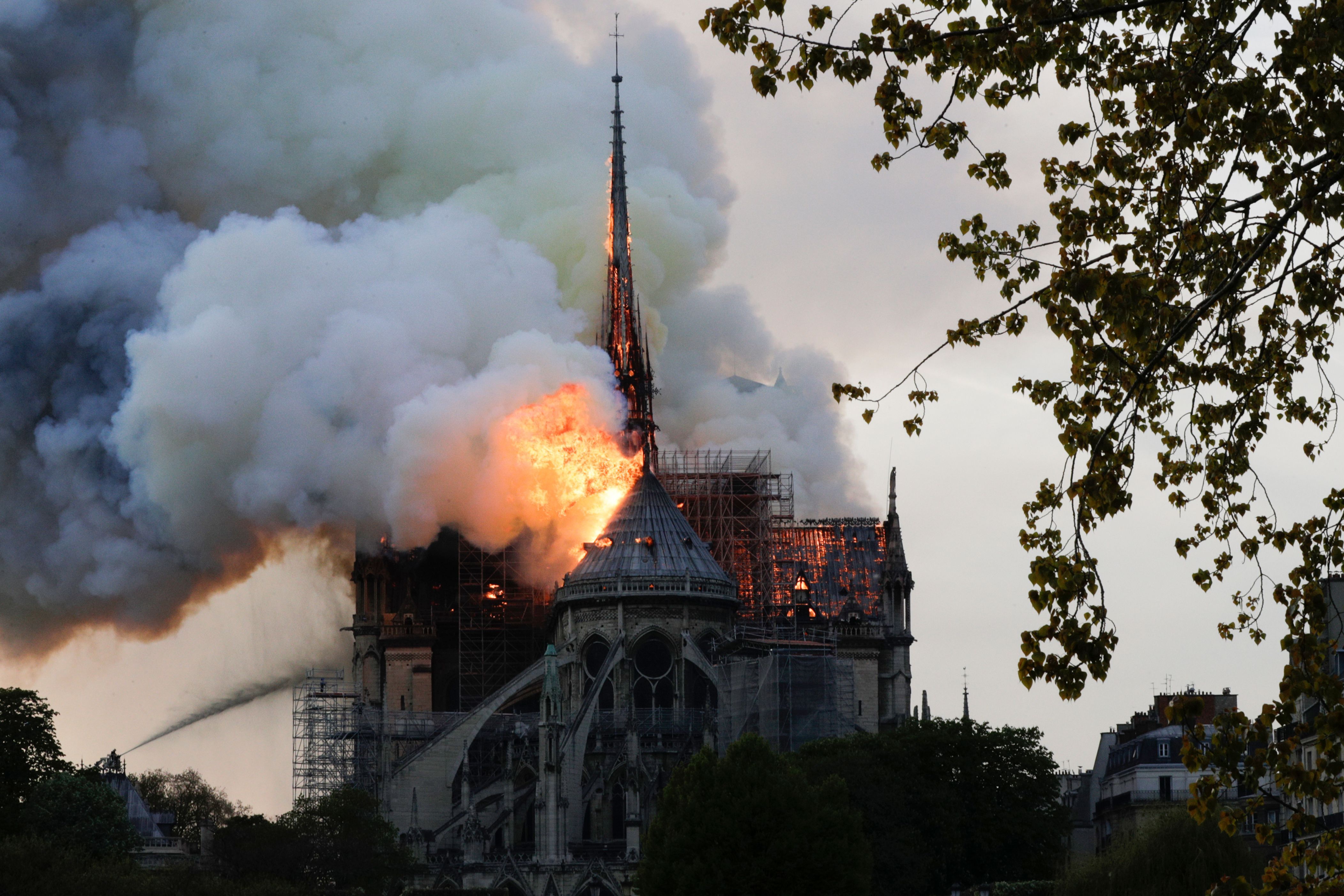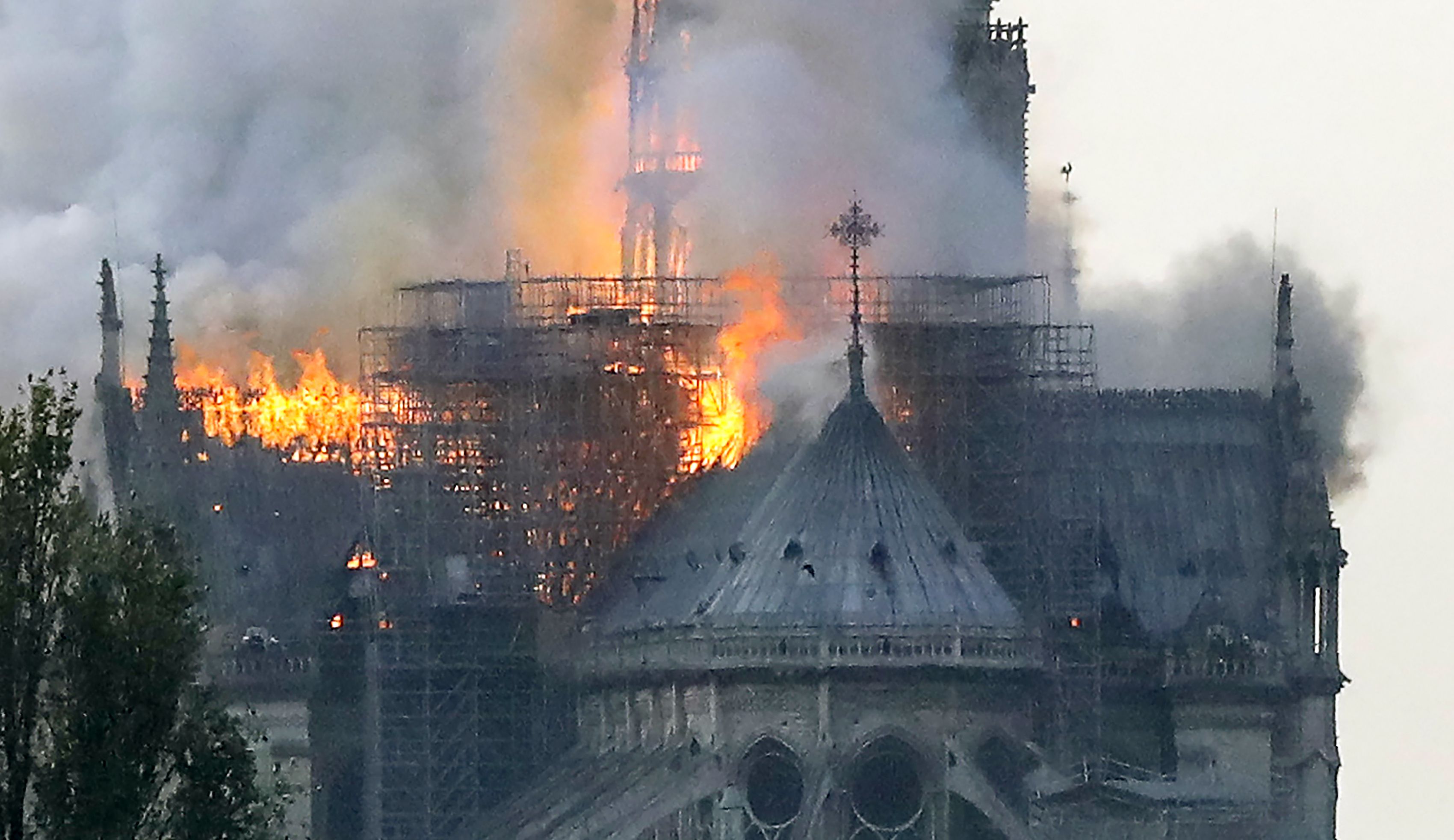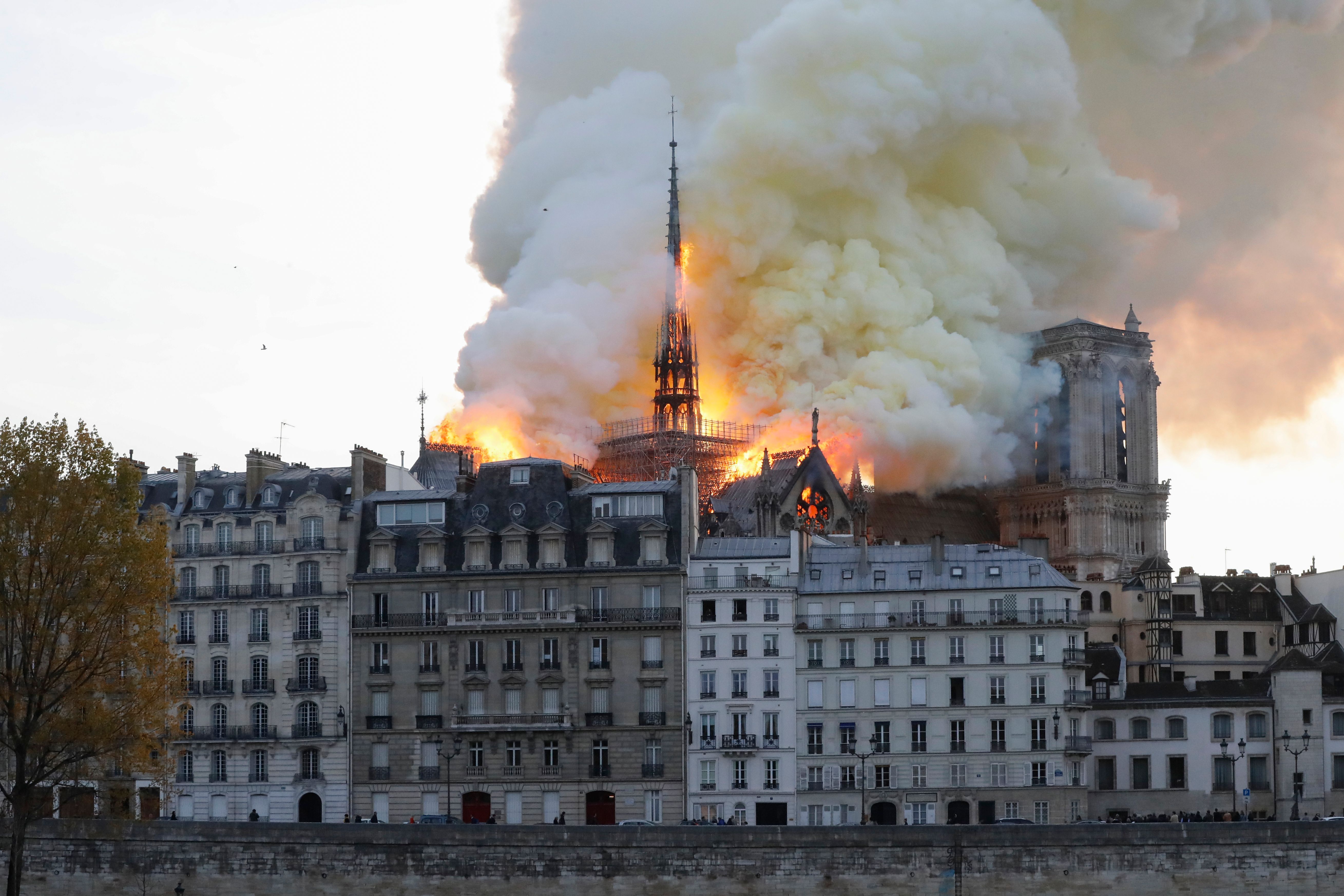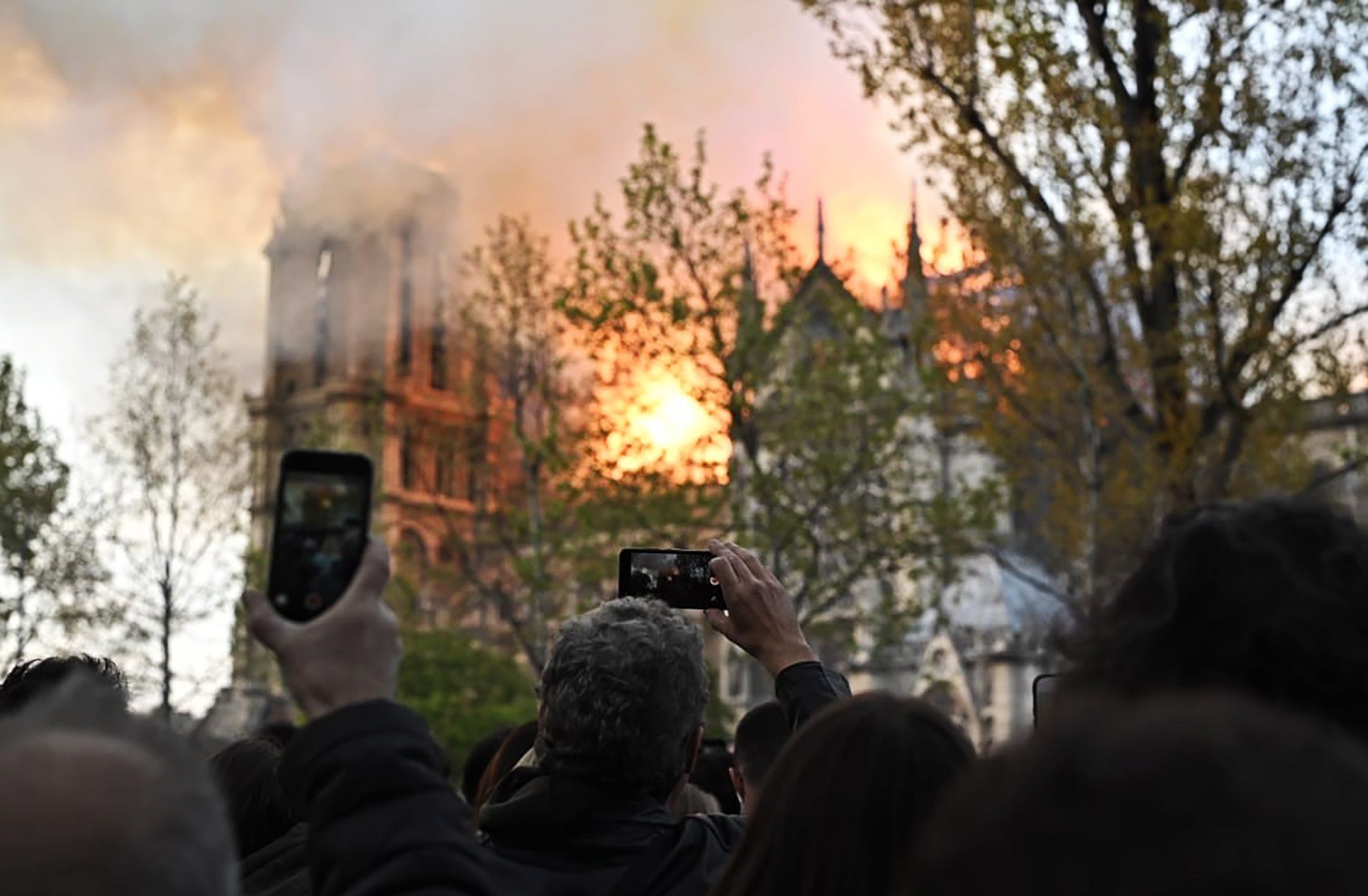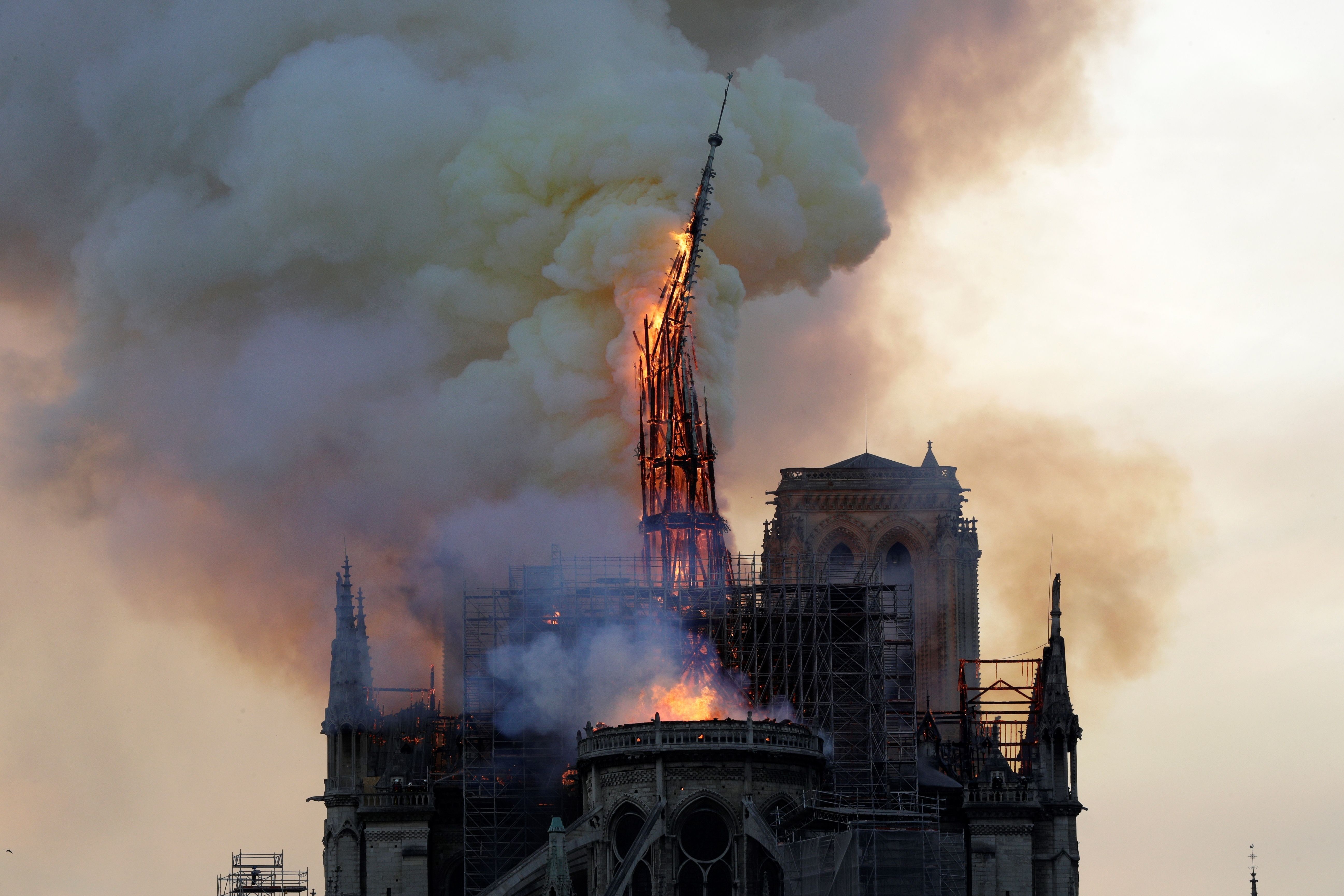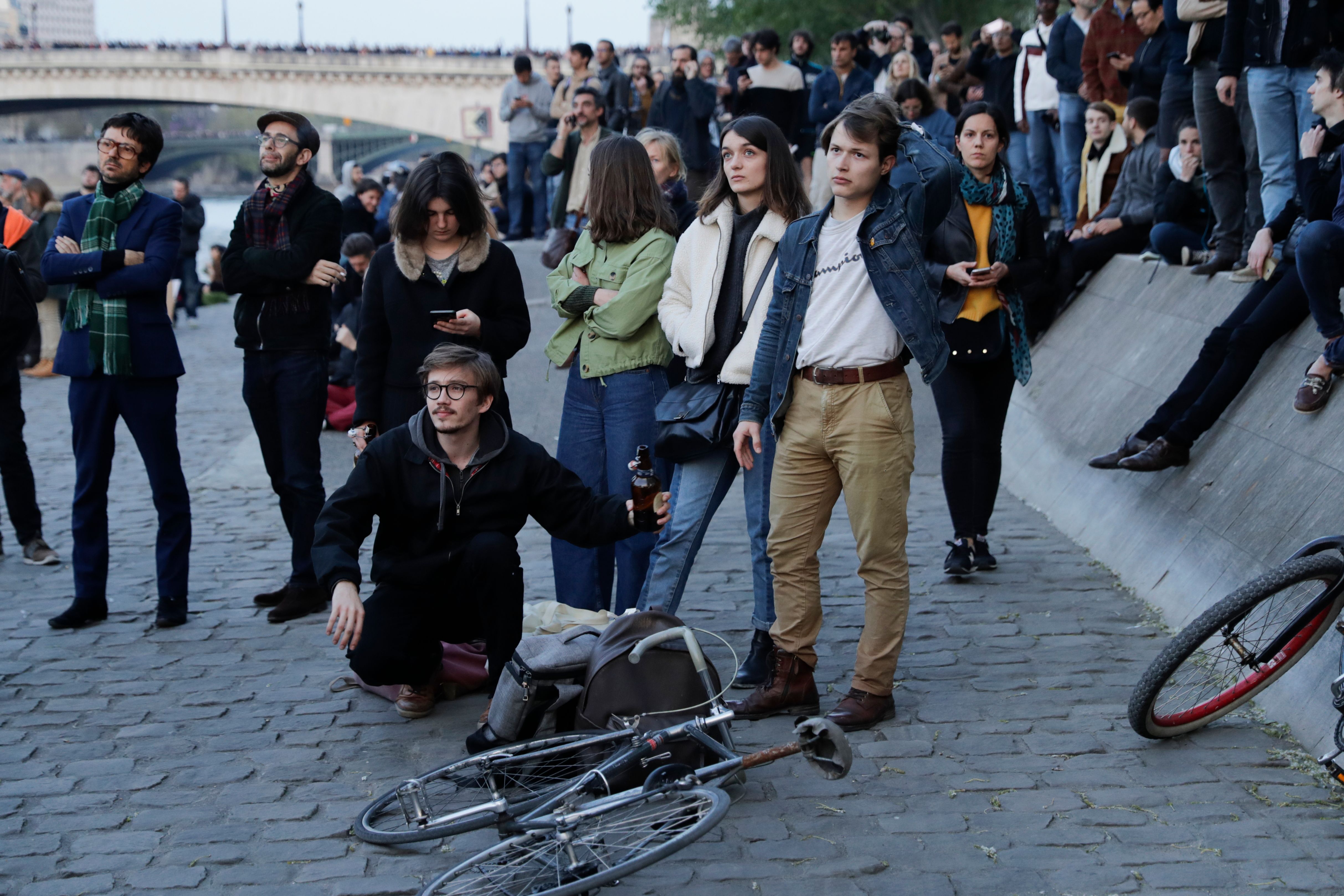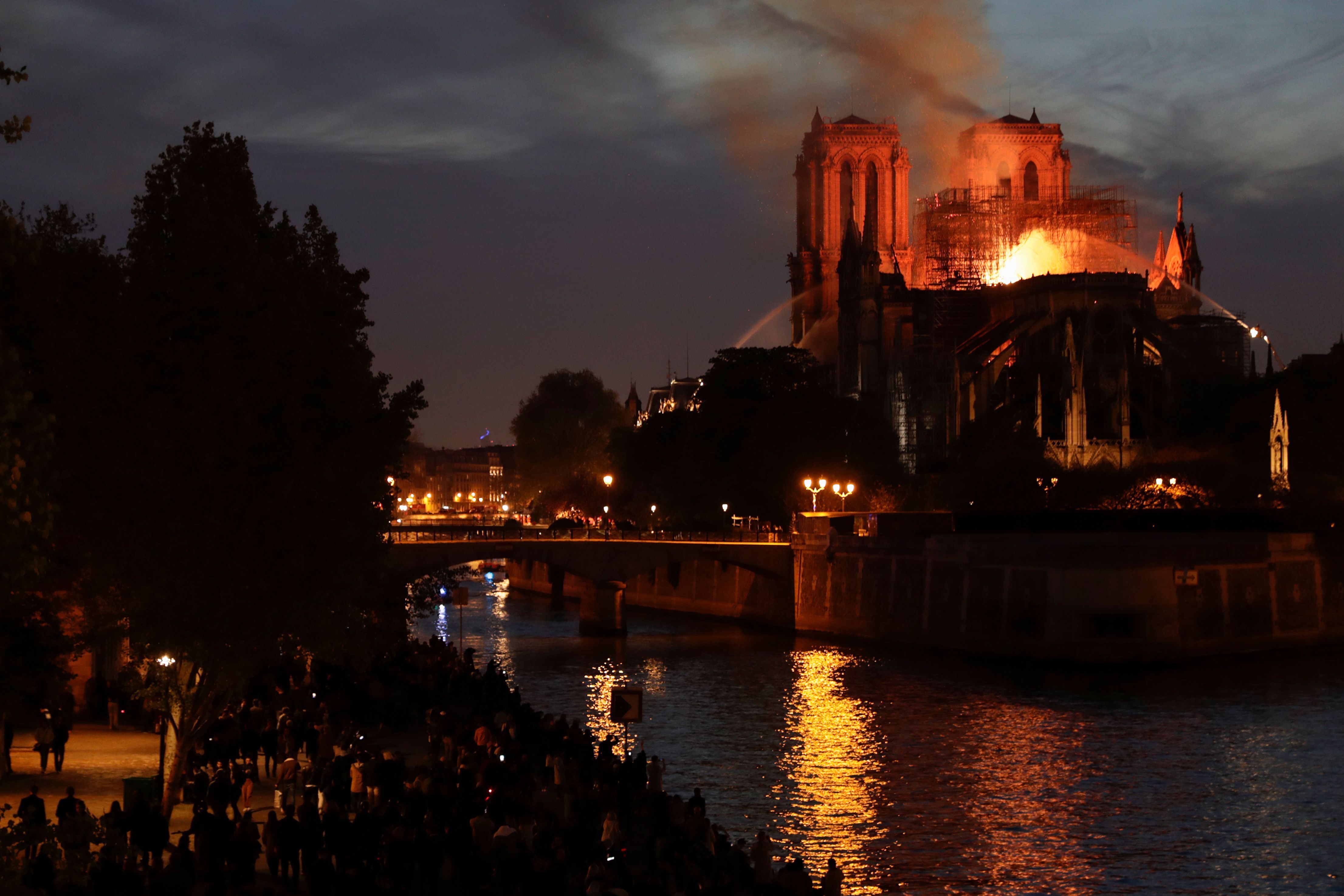 Go deeper