Political uncertainty could bring volatility to health care stocks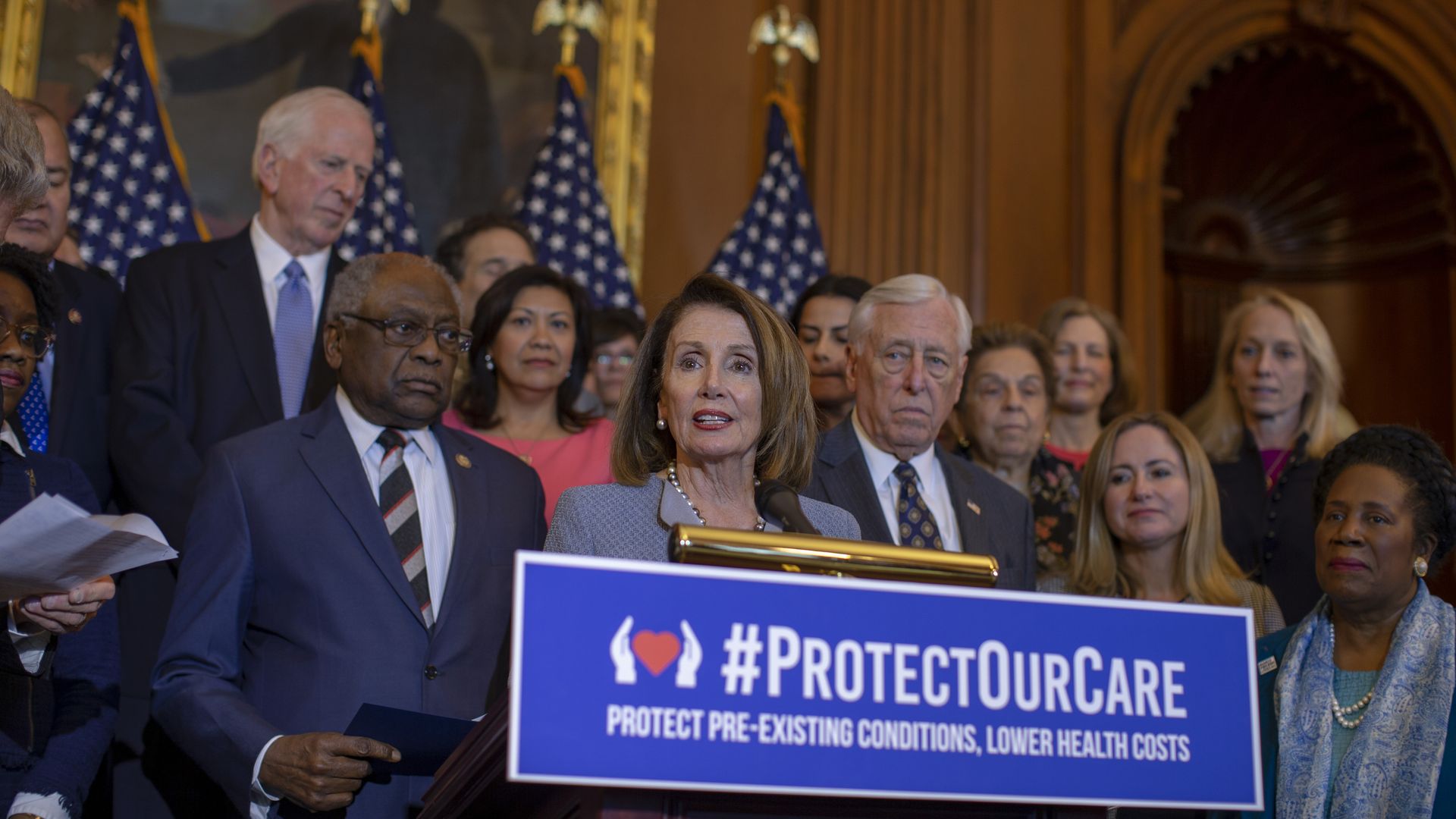 Johnson & Johnson and UnitedHealth Group are lighting the Q1 earnings torch this week, per usual, but Wall Street investors are uneasy about the industry's forecast even though companies are still immensely profitable right now.
Driving the news: Medicare for All legislation, the Trump administration's drug rebate regulation and another legal battle over the Affordable Care Act have created volatility with health care stocks, which have traded below the broader market.
Those overhangs have especially affected the biggest health insurance companies even though they have reliably beaten Wall Street's profit expectations almost every quarter for the past 3 years.
Barclays is holding a health care investor call today with Tim Gronniger, a former Obama administration health official, to talk through Medicare for All, among other topics.
By the numbers: We track more than 110 publicly traded health care companies, and together, they posted $168 billion of profit in 2018.
Just the profit haul of this basket of companies, which doesn't include the hundreds of large U.S. not-for-profit hospital systems, is bigger than Utah's entire economy.
Go deeper: Our health care earnings tracker is updated.
Go deeper