Adam Schiff, Devin Nunes demand Mueller brief House Intelligence Committee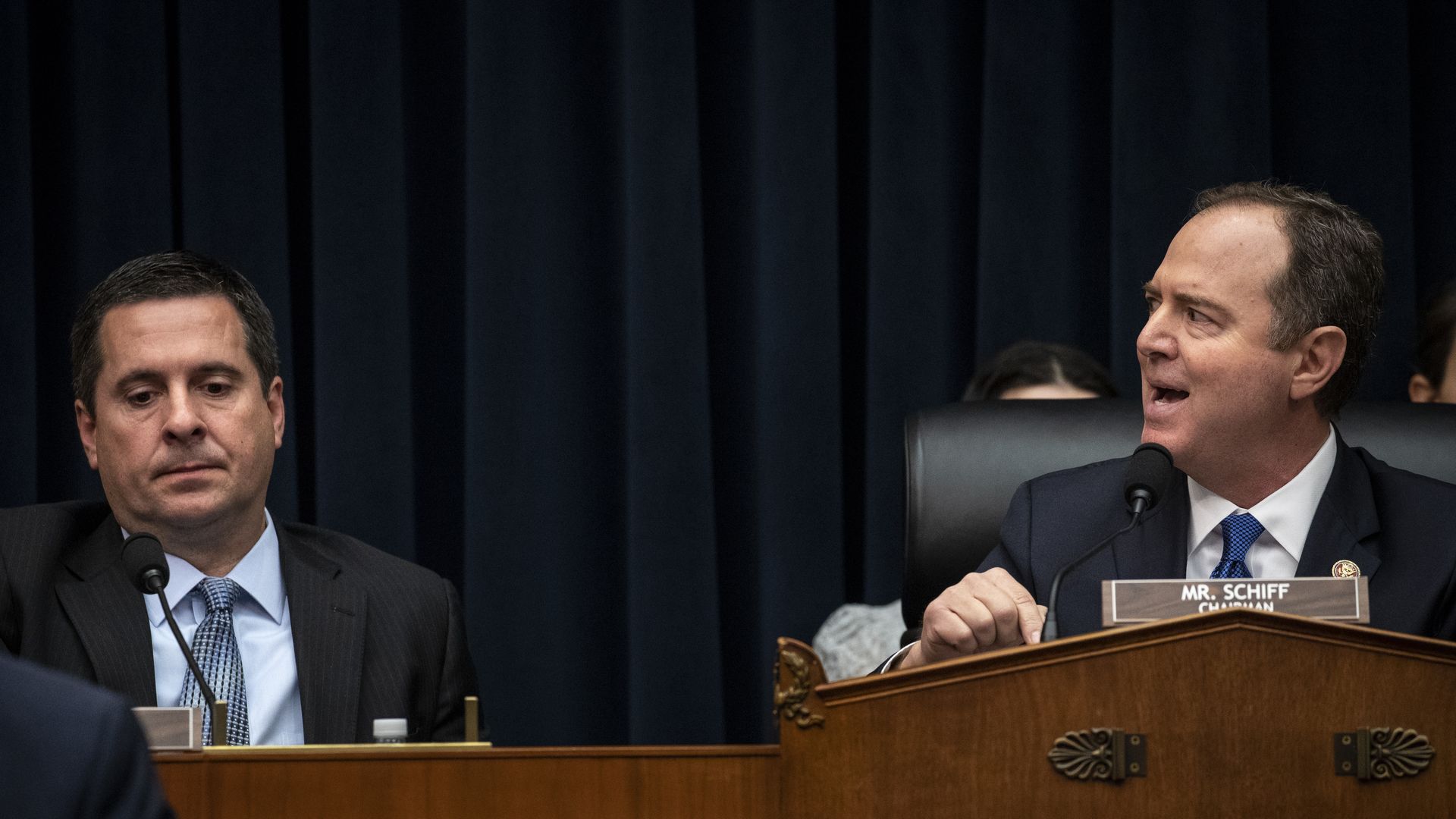 House Intelligence Chairman Adam Schiff (D-Calif.) and Ranking Member Devin Nunes (R-Calif.) sent a joint request to the Department of Justice on March 27 requesting that special counsel Robert Mueller brief their committee and provide "all materials, regardless of form and classification, obtained or produced" during his 2-year investigation.
Why it matters: The joint letter, obtained first by The Daily Beast and sent just 3 days after Attorney General Bill Barr released his "principal conclusions" of Mueller's findings, marks a rare show of unity from the top 2 officials on the House Intelligence Committee. Nunes has previously dismissed the Mueller report as a "partisan document" that he is no interest in reading, while Schiff has been extremely vocal in his demands for Barr to release the full report and the underlying evidence.
Go deeper