We're closer than ever to a political Fed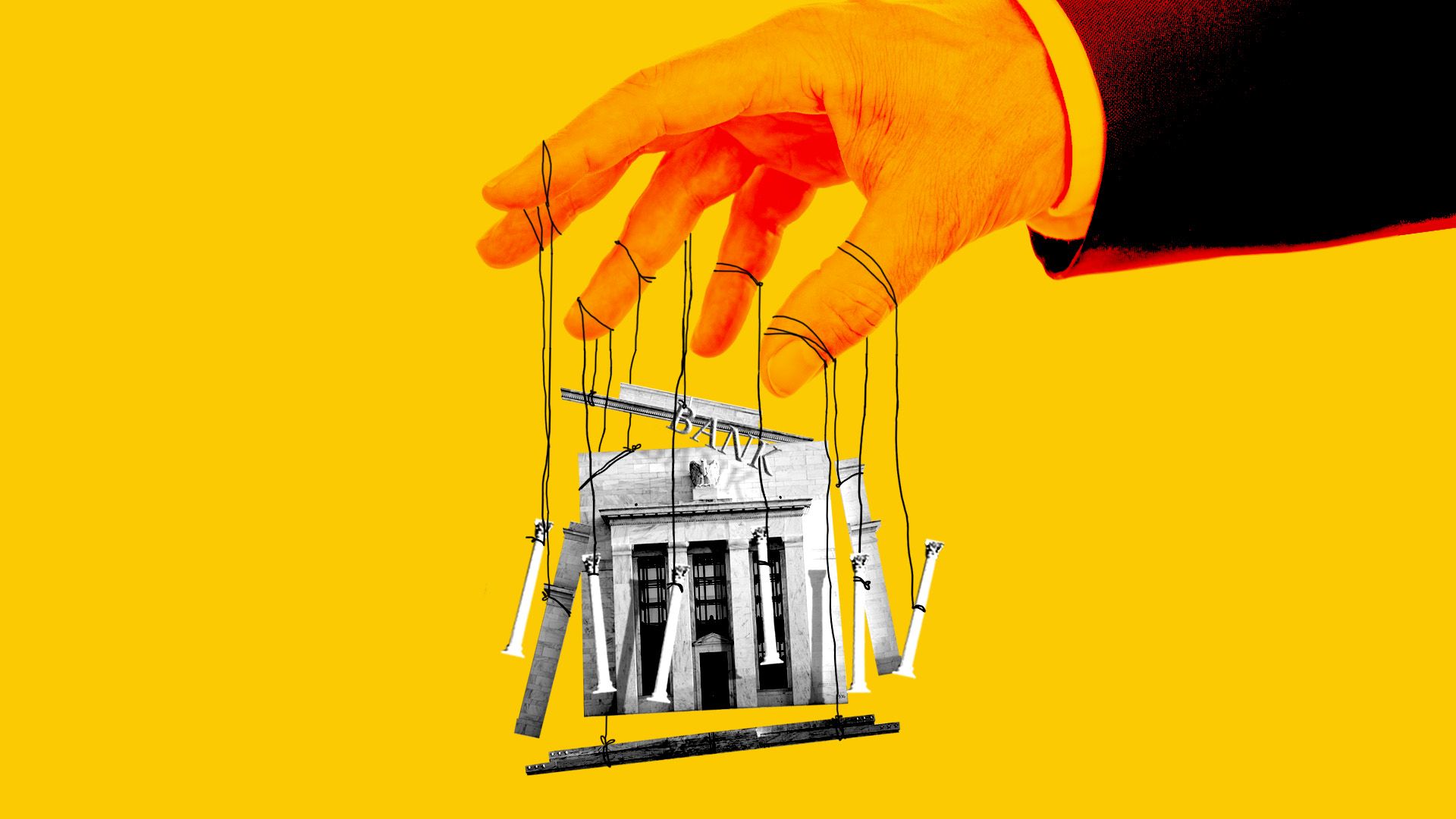 Donald Trump wants to politicize the Fed. One White House source explained his thinking to the WSJ:
"Mr. Trump has selected candidates like Messrs. [Stephen] Moore and [Herman] Cain in recent weeks because he believes they have the interests of his presidency in mind, the person said.
Describing Mr. Trump's views, the person said, 'I want people who care about me and my presidency and economic growth…because that's important to the health of the country and his re-election chances.'"
The big picture: Ken Rogoff, one of the most respected technocrats in the economics profession, warned this week that Trump is effectively pushing at an open door. Giving a lecture at the IMF this week under the auspices of the G30, Rogoff warned that the world might be facing "the beginning of the end of central bank independence." None of his four main reasons had anything to do with Trump.
Central banks have become victims of their own success. Historically, the main argument for central banks to be independent has been that without independence, inflation will return. But inflation is below target in nearly every major economy, and long-term inflation expectations have never been lower. No one is worried about inflation anymore, and without that worry, there's little need to keep central banks independent.
Central banks also exist to stabilize the broad economy by cutting rates when it looks like we might be heading into a recession. But they can't effectively do that today, since rates are already so close to zero.
Central banks have often been needed in a crisis, partly because they're home to a lot of institutional knowledge and expertise. But with rates very close to zero, that knowledge and expertise can just as well reside in the executive branch. In the next crisis, fiscal policy, rather than monetary policy, is going to be the first line of defense.
An increasing consensus that national indebtedness can and should be greatly expanded has taken a lot of macroeconomic work away from central bankers and given it instead to finance ministries.
Rogoff's proposed solution to all these problems is for central banks to embrace negative interest rates as a policy tool, with a system of subsidies that prevents regular depositors losing money in their checking accounts. "The countries that do it first will be glad they did it," he said. The central banks that don't? They risk losing their independence entirely.
The bottom line: Central bank independence is almost never enshrined in a country's constitution; it can be lost easily and needs to be fought for. Politicians now have the wind at their back if they want to take back control of their central banks. But, says Rogoff, "countries that do that, including the U.S., if it chooses to go down that path, will live to regret it."
Go deeper