Pelosi asks Capitol Police to "safeguard" Ilhan Omar after Trump 9/11 tweet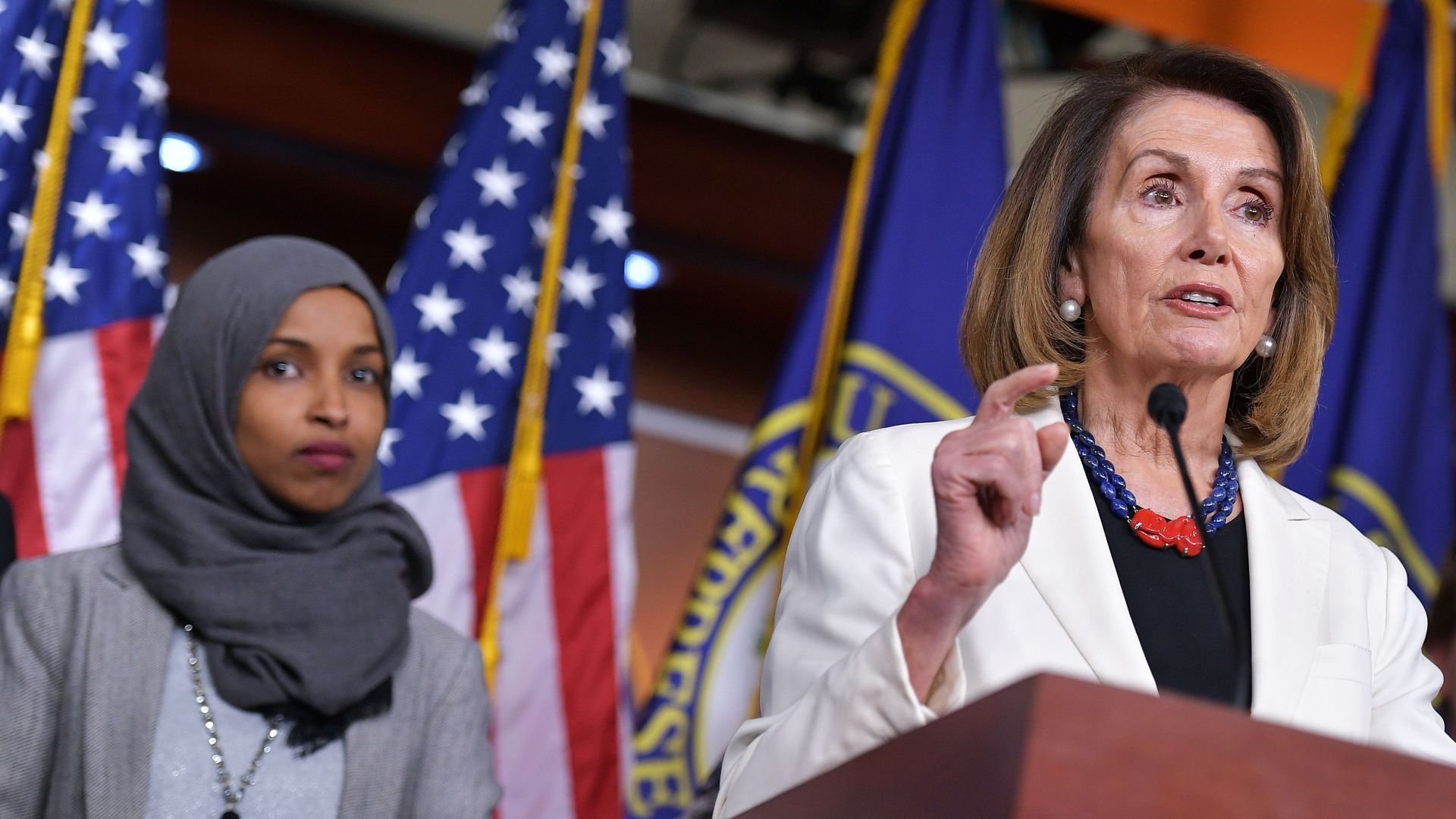 House Speaker Nancy Pelosi on Sunday demanded President Trump remove a video he tweeted Friday that shows footage from 9/11 spliced in between comments from Muslim Rep. Ilhan Omar (D-Minn.), claiming that the president's "hateful and inflammatory rhetoric creates real danger."
"Following the President's tweet, I spoke with the Sergeant-at-Arms to ensure that Capitol Police are conducting a security assessment to safeguard Congresswoman Omar, her family and her staff. They will continue to monitor and address the threats she faces. The President's words weigh a ton, and his hateful and inflammatory rhetoric creates real danger. President Trump must take down his disrespectful and dangerous video."
Catch up quick: The video included remarks from a recent speech Omar gave to the Council on American-Islamic Relations, in which she said some people used 9/11 to advocate stripping away civil liberties from Muslim Americans.
"CAIR was founded after 9/11 because they recognized that some people did something and that all of us were starting to lose access to our civil liberties."
The video Trump tweeted shows the Twin Towers and the Pentagon on fire on 9/11, interlaced with Omar's shortened quote: "some people did something." Conservative news outlets and some Republican officials have focused on that quote, claiming she's downplaying the terrorist attacks that killed more than 3,000 people.
Many of the 2020 Democratic presidential candidates have come to Omar's defense and claimed that Trump is inciting violence. House Judiciary Chairman Jerrold Nadler (D-N.Y.) said on Sunday that President Trump "has no moral authority to be talking about 9/11."
Go deeper