Bernie Sanders accuses liberal think tank of "smearing" progressives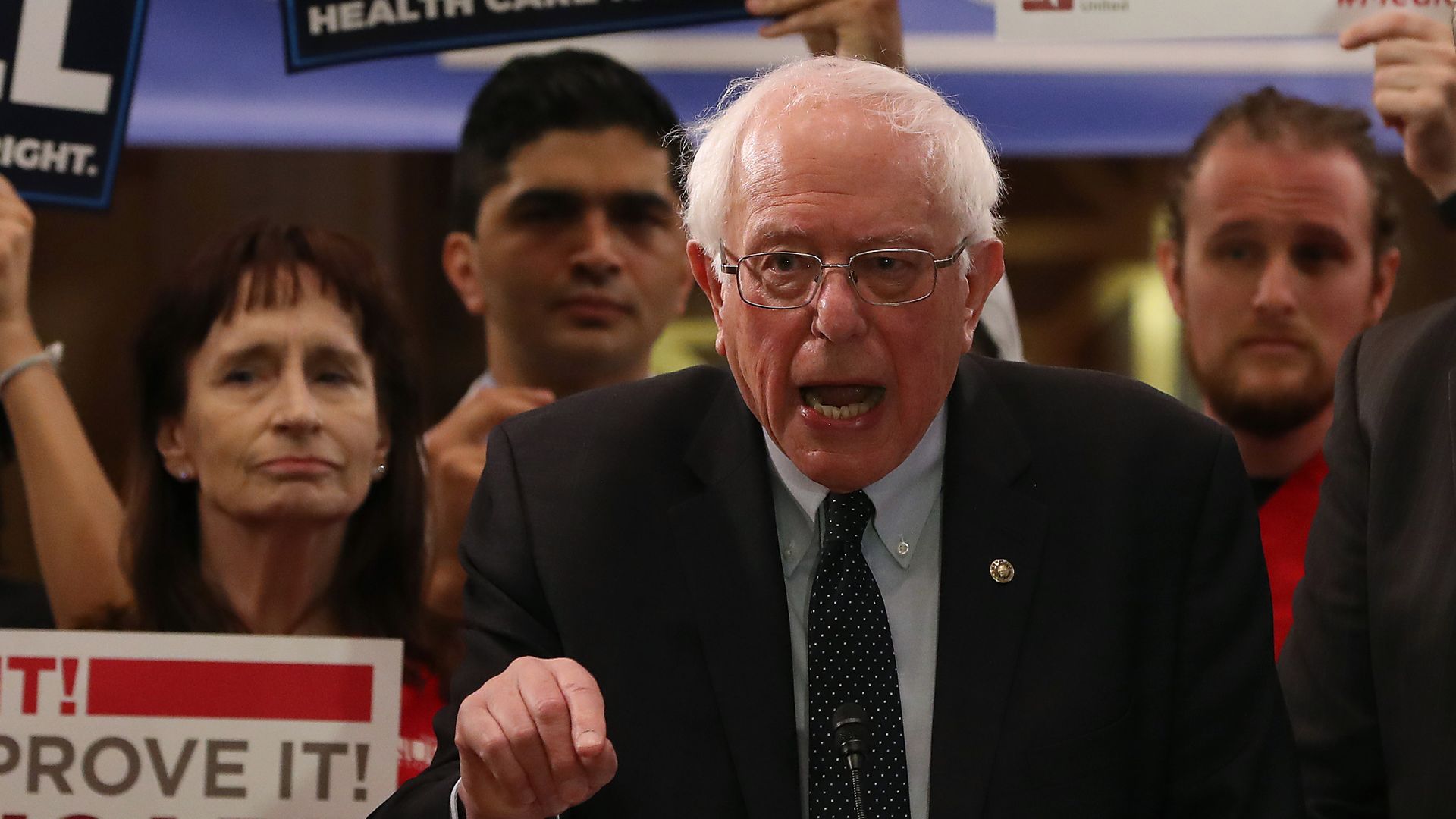 2020 Democratic candidate Bernie Sanders sent a letter to liberal think tank Center for American Progress accusing it of "smearing" him and other progressive candidates, the New York Times reports.
What he's saying: "Center for American Progress leader Neera Tanden repeatedly calls for unity while simultaneously maligning my staff and supporters and belittling progressive ideas. I worry that the corporate money CAP is receiving is inordinately and inappropriately influencing the role it is playing in the progressive movement."
"I and other Democratic candidates are running campaigns based on principles and ideas and not engaging in mudslinging or personal attacks on each other. Meanwhile, the Center for American Progress is using its resources to smear Senator Booker, Senator Warren, and myself, among others. This is hardly the way to build unity, or to win the general election."
The Center for American Progress released the following statement in response:
"The Center for American Progress is a research institution focused on ideas and policy. ThinkProgress is part of CAP Action: It is editorially independent of both CAP and CAP Action and has been for years. We do not suggest, edit, approve or see their stories before publishing. And, in this particular instance, no one at CAP or CAP Action knew about this article or video's existence before publication.
Indeed, ThinkProgress publishes articles with which we disagree. We cannot and will not muzzle ThinkProgress, an editorially independent journalistic enterprise, and we believe it's wrong for any political leader to demand it do so."
Go deeper