Undeterred by failed mission, Israel plans second attempt to plant its flag on the moon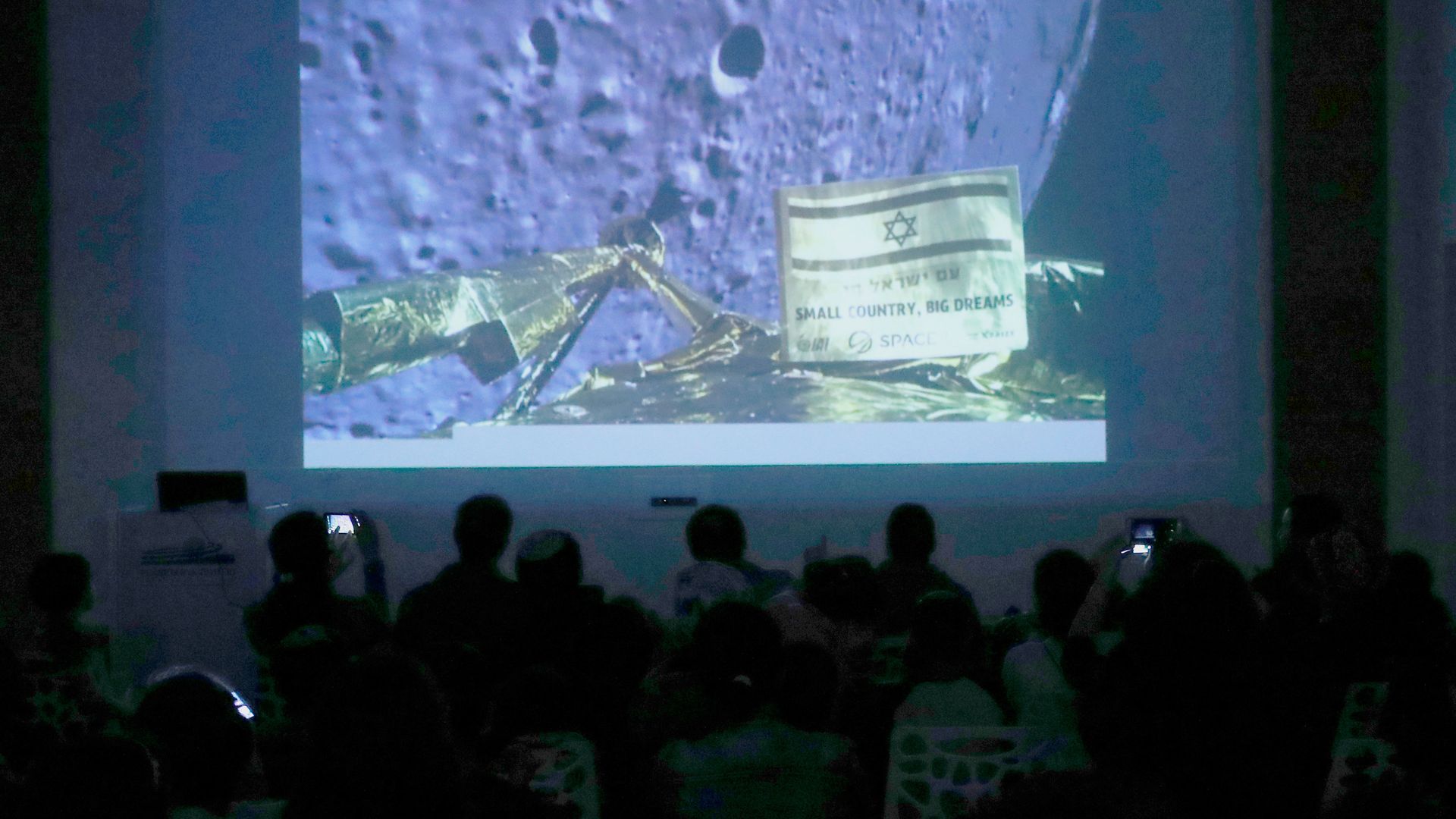 Not easily discouraged, the company behind Israel's attempted moonshot on Thursday, announced its intention to pursue a second mission, with already-pledged funds from private backers and hopes for public donations, Reuters reports.
The backdrop: Manufactured by nonprofit SpaceIL and state-owned Israel Aerospace Industries, the $100 million craft dubbed "Beresheet," crashed on its final lunar descent on Thursday. Had the landing been successful, Israel would have become the fourth country — following the U.S., Soviet Union and China — to manage a controlled lunar landing, and the first craft to land on the moon that was not a product of a government program. Newly re-elected Prime Minister Benjamin Netanyahu said: "If at first you don't succeed, you try again," after the mission's failure. SpaceIL president and tech billionaire Morris Kahn, said the Beresheet 2 task force would meet on Sunday, adding: "We began something that we shall complete, and we will place our flag on the moon," per Reuters.
Go deeper: Israeli moon landing to mark milestone in lunar exploration
Go deeper