Southeast, Midwest and Puerto Rico wait for federal disaster relief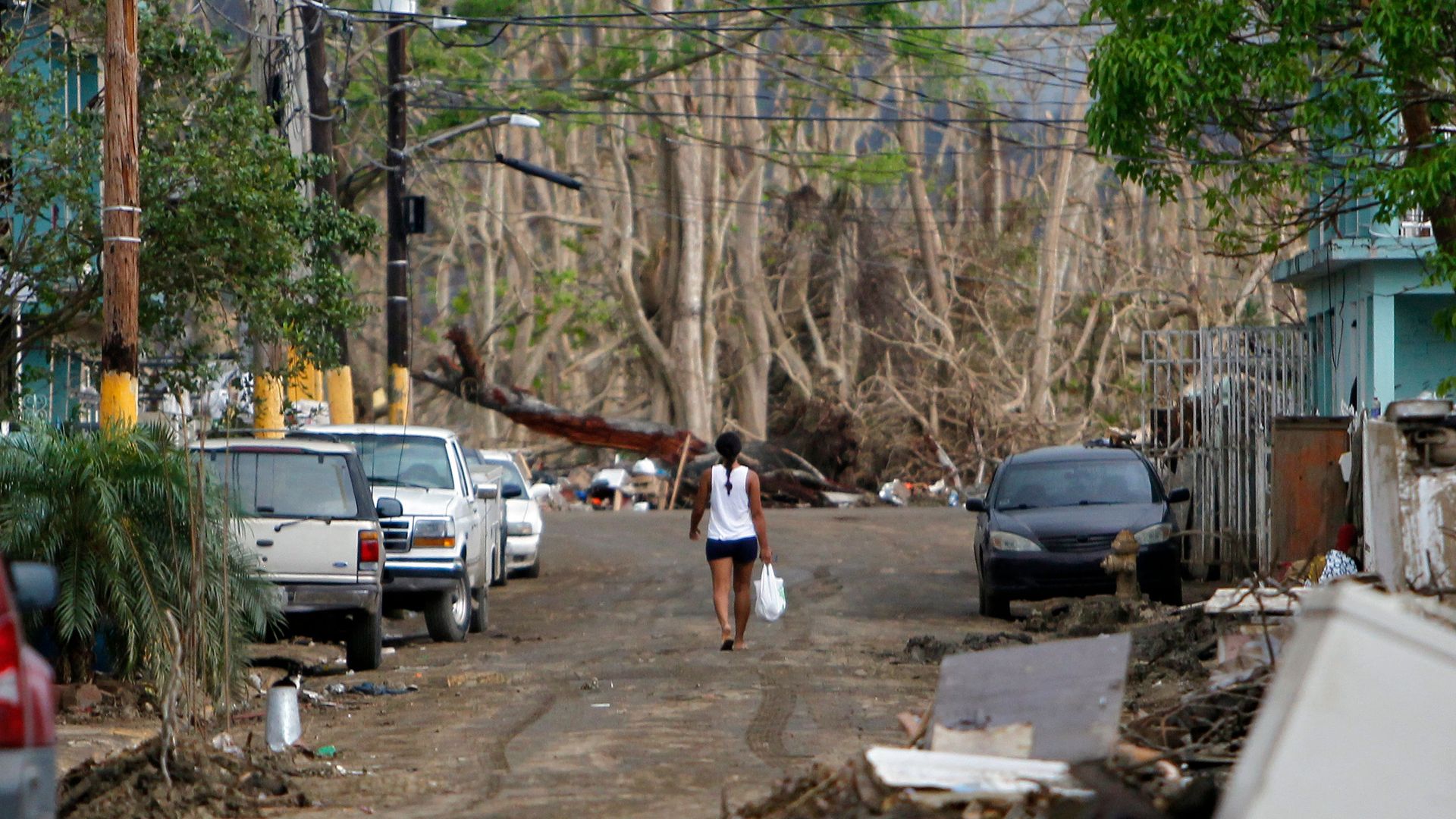 Puerto Rico policy officials are unsure if or when more federal disaster relief funding will come to the island, as Congress entered recess this week without reaching an agreement on any additional spending to send natural disaster relief to the Midwest and Puerto Rico, NBC reports.
The bottom line: Americans in Puerto Rico and across the country are affected by the stalemate between Congress and the White House, from "farmers in the Southeast who are still grappling with large crop losses from Hurricane Michael last October ... to officials in small-town Iowa and Missouri who are still bailing out from some of the worst floods in recent memory," the New York Times reports.
Background: Trump has privately claimed, without evidence, that Puerto Rico's government is using federal disaster relief funds to pay off debt. An official told the Washington Post that the president "doesn't want another single dollar going to the island." Meanwhile, Democrats have rejected multiple Republican proposals to increase funding for "all states and territories" instead of giving aid directly to Puerto Rico, saying it's not enough, per the NYT.
Go deeper: Trump wants advisers to find a way to cut Puerto Rico hurricane relief
Go deeper