Pelosi condemns Trump for using "painful images of 9/11 for a political attack"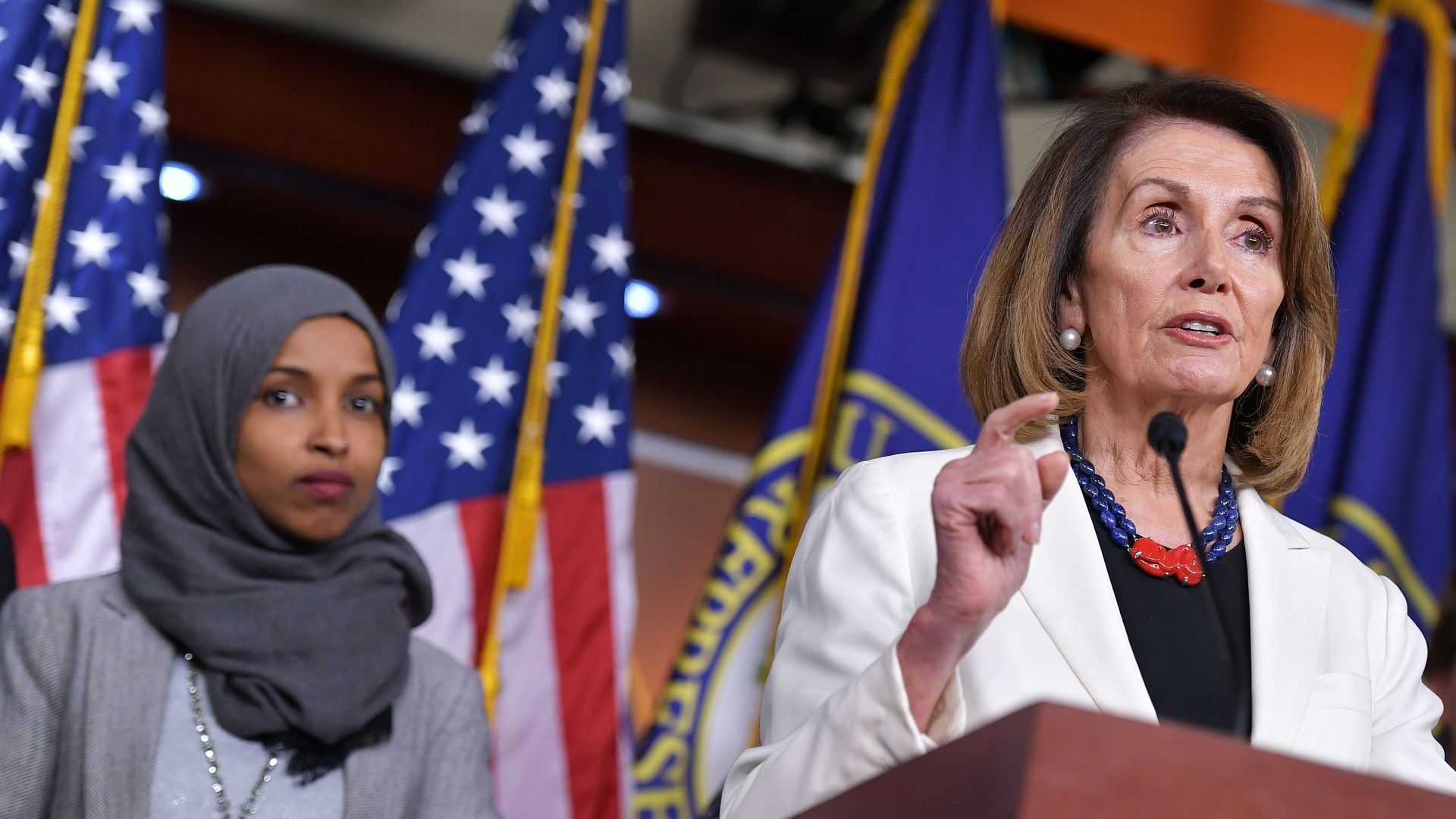 Following President Trump's tweet about Rep. Ilhan Omar's September 11 commentary, Speaker of the House Nancy Pelosi criticized Trump for his response.
Flashback: The criticism from Trump came after Omar spoke to the Council on American-Islamic Relations (CAIR) about Muslim Americans feeling like they were constantly having to defend themselves and their freedoms. Omar received criticism for describing 9/11 as "some people did something."
What other Democrats are saying: Other Democrats have taken to Twitter to condemn Trump's comments, with some saying Trump's statement could endanger Omar.
Go deeper