Why AV companies are making their technology open source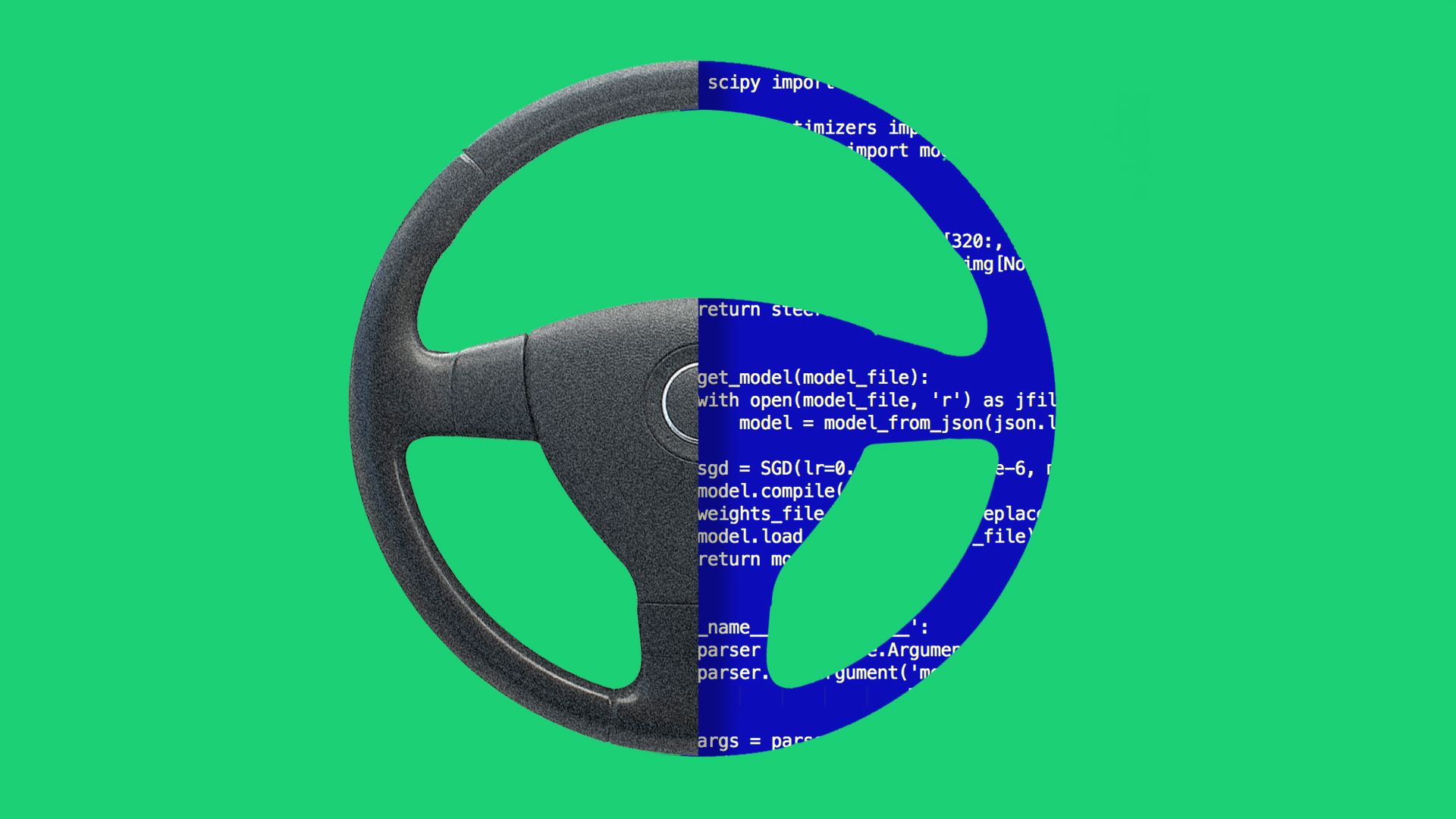 Some AV developers are opening source code for their technology, a strategy they can use to collect data and tech from anyone using their code, and which could help bring products to market faster.
Why it matters: Open source providers are experimenting with how much of their technology to share, while protecting their intellectual property to stay competitive. Their decisions will have lasting implications for how AV technology develops.
What's happening: When companies designate source code as open, they typically require users to enter into a license in exchange for royalty-free access to the user's technology or data. In the AV industry, that can be particularly valuable because of how much data is needed to teach a car how to drive using AI.
The visualization software used by GM Cruise and Uber — Worldview and Autonomous Visualization System, respectively — are both open source.
Baidu has opened its Apollo self-driving software platform for perceiving obstacles, planning routes and driving AVs.
Ford, Volkswagen, BMW, Daimler Continental, Jaguar Land Rover, Nvidia, Intel, Bosch, Udelv, Byton, Velodyne and others have joined Baidu's Apollo open source consortium.
Between the lines: Beyond collecting and monetizing data, source code providers could profit from offering technical support for the software or bundling proprietary applications, like software used for the driver interface. 
They may also benefit if users contribute to developing their technology and it comes to market sooner.
If one company's open source code is so popular it becomes industry standard, it could offer a new revenue stream.
Yes, but: Closed source ownership of proprietary AV technology is still the dominant model in the AV world. For example, GM Cruise and Uber made only some of their AV tech stack open source, not their core AI.
Even companies that use open source code typically create their own proprietary add-ons to differentiate their AV tech stack or monetize their contribution.
What we're watching: It remains to be seen if OEMs and AV companies will continue to protect their most valuable technology through trade secrets, patents or other intellectual property protections — or if they will open that source code as well.
Jim Cleland is co-chair of Brinks Gilson & Lione's automotive group.
Go deeper