The climate stakes of Uber's IPO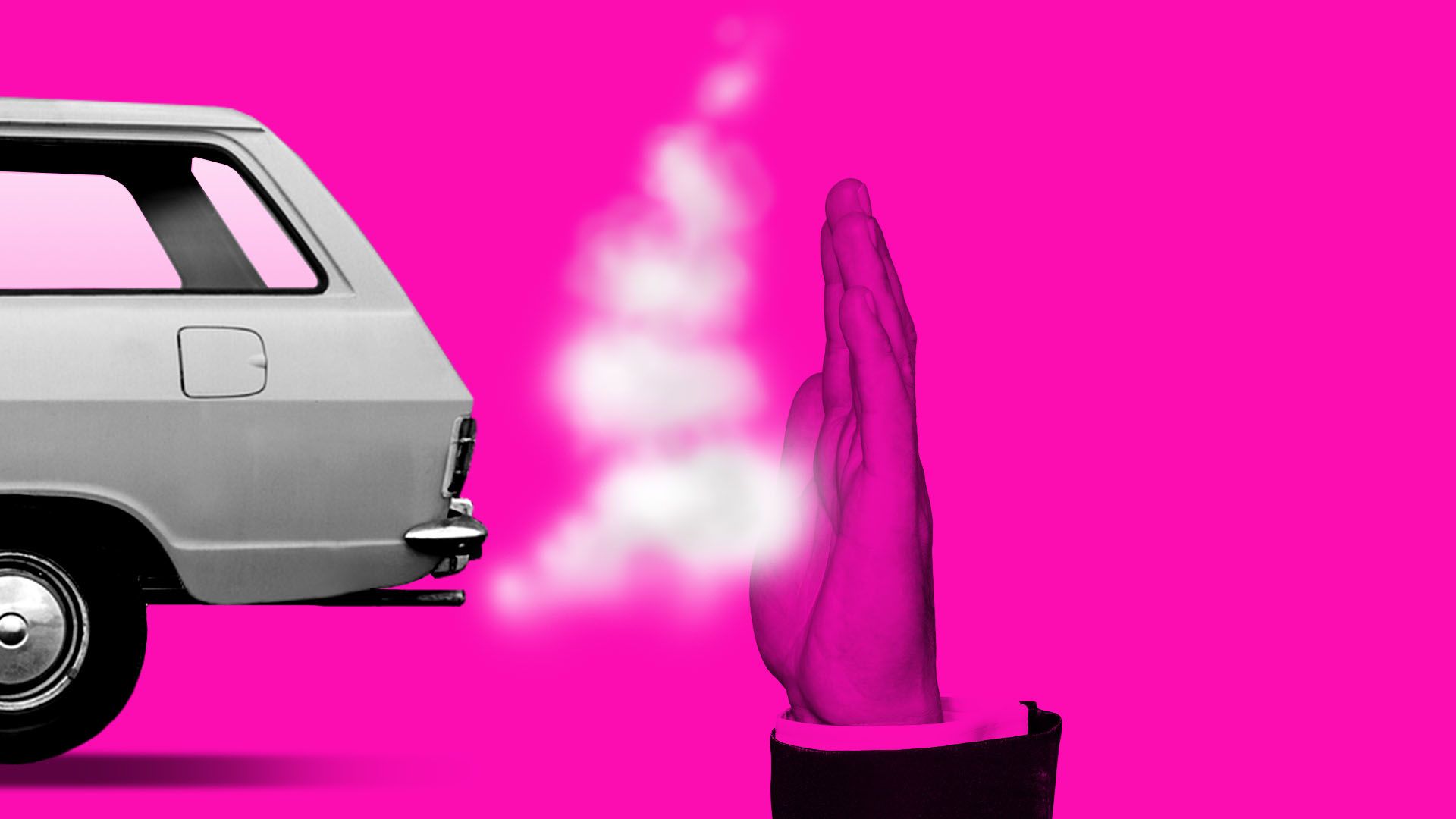 Uber's big new IPO prospectus touts the company's green ambitions as it prepares for its multibillion dollar offering — and acknowledges that environmental policy is a risk factor.
Why it matters: Uber is going public amid growing scrutiny of ride-hailing's carbon footprint as research shows it can boost emissions by cannibalizing mass-transit and increasing miles driven.
Threat level: A line tucked into the global company's filing with securities regulators caught my attention. In the lengthy section about various risks, Uber acknowledges...
"[B]ecause a substantial portion of our business involves vehicles that run on fossil fuels, laws, regulations, or governmental actions seeking to curb air pollution or emissions may impact our business."
Where it stands: The filing says Uber aspires to play a "meaningful role in creating a sustainable, low-carbon future and addressing environmental challenges."
"We believe that a transportation system based on personal car use is inefficient and unsustainable," it states.
The document touts several of the company's environmental and anti-congestion initiatives in the U.S. and internationally.
For instance, it notes work with regulators in German cities to deploy electric vehicles and dockless electric bikes.
Between the lines: The role of ride-hailing and new mobility services generally is something of a wildcard in the future of urban carbon emissions.
A number of experts say it's increasingly important for regulators to take more steps to ensure the explosive growth of ride-hailing doesn't bring a corresponding jump in CO2.
Transportation is already the largest source of U.S. greenhouse gas emissions.
What they're saying: Populus CEO Regina Clewlow, whose company provides a transportation data analytics platform for local governments, says it's up to cities to keep the environmental effects of mobility companies in check.
"[C]ities need to require access to data from mobility operators, as well as invest in their own data collection efforts to measure the impacts of Uber and other services," she adds.
Go deeper:
Go deeper