The trade war isn't breaking China's economy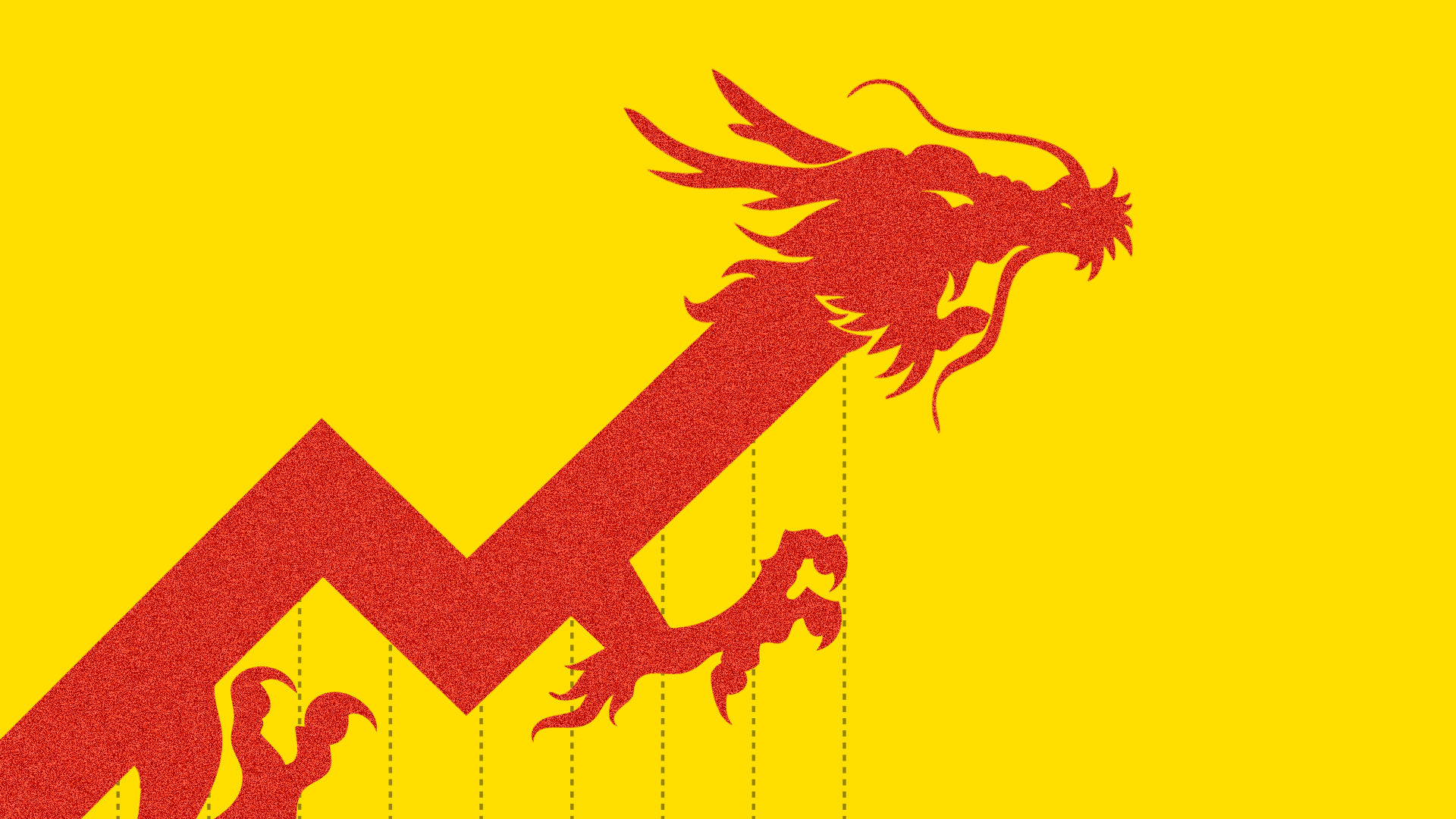 The People's Bank of China released the monthly credit data for March earlier today, and it appears that policymakers are adding credit growth to all the other stimulative measures like tax cuts, infrastructure spending and preferential policies to keep the economy stable.
Why it matters: China's policymakers have spent the last several months working hard to mitigate the effects of the trade war with the U.S., and so far it looks like their efforts may be working, at least in the short term.
Bloomberg has the details:
Aggregate financing was 2.86 trillion yuan ($426 billion) last month, compared with about 700 billion yuan in February, the People's Bank of China said Friday. The median estimate was 1.85 trillion yuan in a Bloomberg survey.
The March trade data was a mixed bag, with exports growing at their fastest pace in in five months while imports fell (Caixin):
Exports of goods rose 14.2% year-on-year to $198.7 billion in March, according to data released by the General Administration of Customs. That compared with a 20.7% decline in February and was ahead of the median forecast of a 6.5% increase in a Bloomberg survey of economists.Meanwhile, imports fell 7.6% year-on-year to $166 billion in March after a 5.2% slide in February. Imports missed the Bloomberg median forecast of a 0.2% increase. The trade surplus rose to $32.7 billion from February's $4.1 billion
Go deeper