As China expands Belt and Road in Europe, its promise could diminish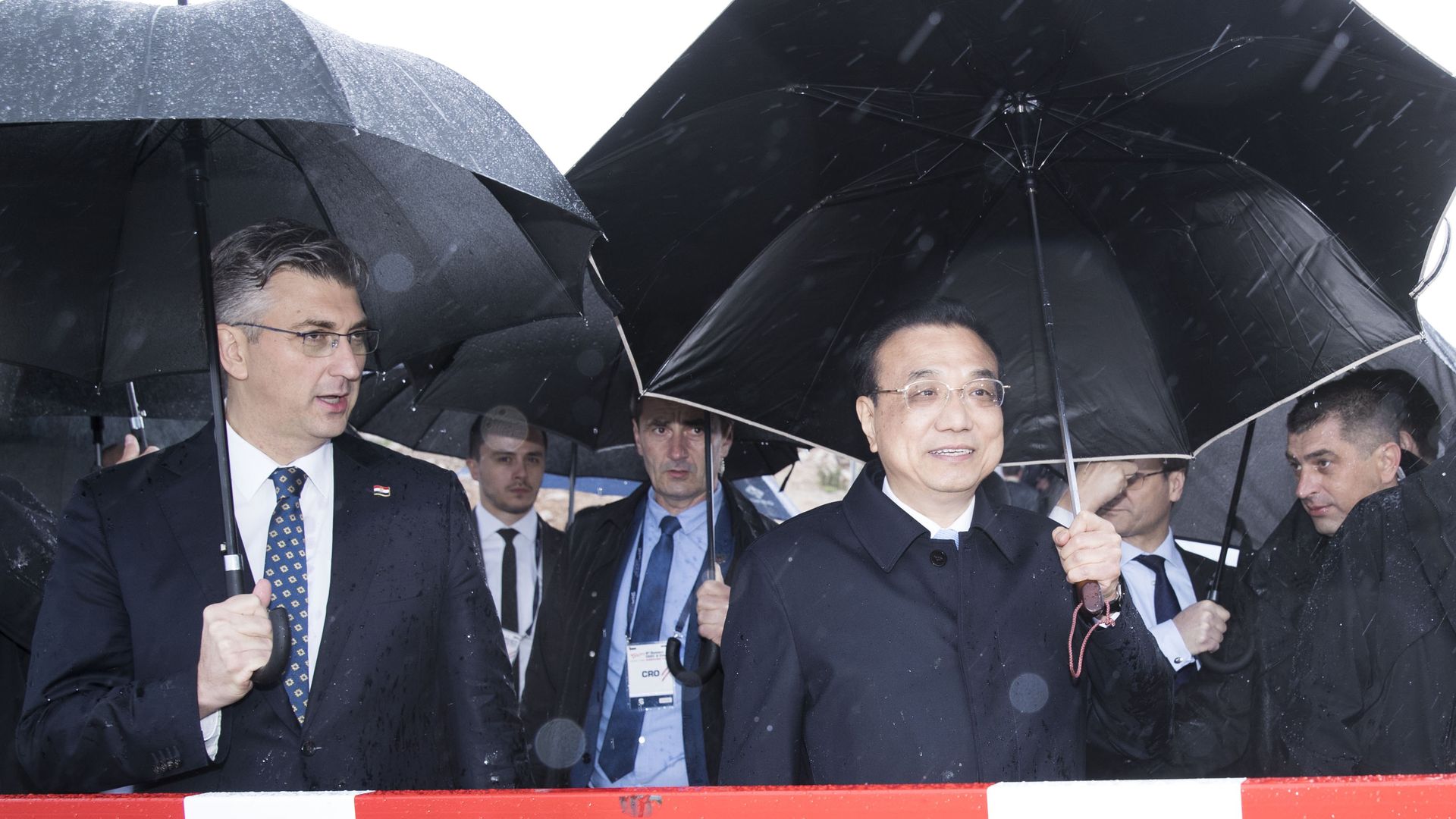 Greece joined China's club of Central and Eastern European countries during the group's meeting in Croatia Friday, in another symbolic victory for the Belt and Road Initiative (BRI) just weeks after China signed a memorandum of understanding with Italy.
The big picture: China has long insisted that this grouping, now the "17+1" format, will not undermine the European Union. But it has adopted very different investment strategies in EU and non–EU countries.
Between the lines: More than anyone, it is Beijing that wins out as countries compete for its attention, mainly in the form of bilateral deals.
Roughly 70% of China's announced European deals are in non-EU countries — where environmental and procurement standards are lower and corruption is higher — even though they make up only 6% of the group's collective GDP, according to CSIS data.
Debt risks are rising. Montenegro, a member of NATO but not the EU, has seen its ratio of debt to GDP skyrocket from 63% in 2012 to nearly 80% in 2018. To make matters worse, it signed a highway deal that is worth over 25% of its GDP — in a contract that allows China to take Montenegrin land as collateral and requires any disputes to be settled in Chinese courts.
Greece's entrance into the group could fuel speculation about cooperation on new multi-country projects, especially links between Greece's Port of Piraeus, majority-owned and operated by China's COSCO Shipping, and destinations farther inland.
What to watch: Later this month, China's Belt and Road Forum is expected to attract representatives from over 100 countries and 40 heads of state. But what these celebrations conceal is that activity along the Belt and Road, including in Central and Eastern Europe, has declined. As China pushes to expand participation, but has less to dole out, the gap between expectations and reality along the BRI is likely to grow.
Jonathan Hillman is director of the Reconnecting Asia Project at the Center for Strategic and International Studies.
Go deeper