Amazon strikes back as criticism of its power mounts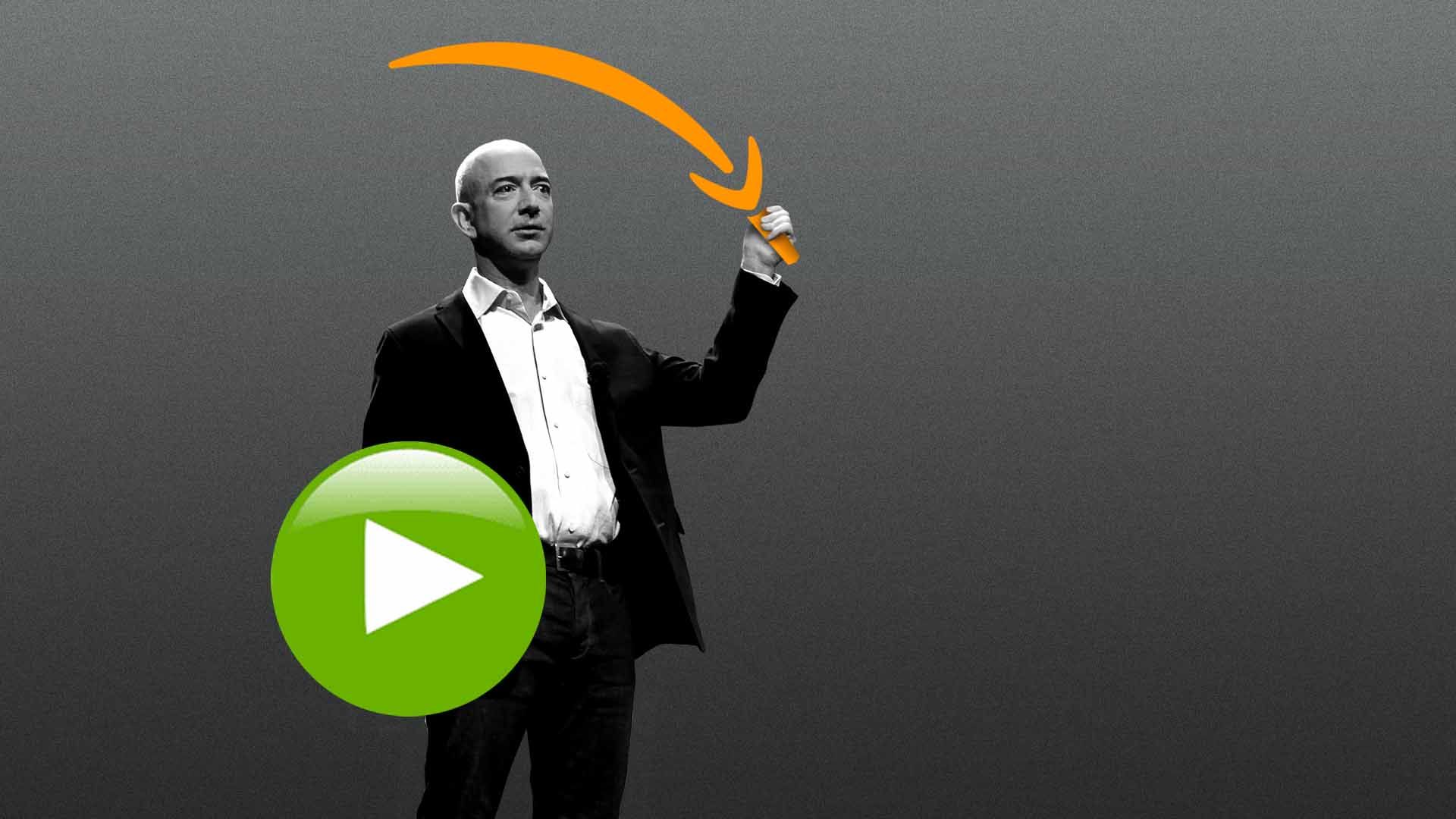 Amazon is mounting a vigorous defense against the charge that it stifles competition, with founder Jeff Bezos pushing back on critics in his annual shareholder letter and the company modifying allegedly anti-competitive practices in recent months.
The big picture: The top antitrust regulator in the European Union has said her probe of Amazon is "advancing," while lawmakers, including some presidential candidates, hammer the company in the United States.
Driving the news: In Bezos' annual letter to stockholders Thursday, the Amazon CEO countered two lines of criticism: that his company is strong-arming third-party sellers on its platform, and that it has monopolistic power over the market.
"Third-party sellers are kicking our first party butt. Badly," Bezos' letter said. It pointed to Amazon's investment in Fulfillment by Amazon and the Prime program as "the very best selling tools we could imagine and build" for its third-party merchants.
"Amazon today remains a small player in global retail," the letter said in another section. "We represent a low single-digit percentage of the retail market, and there are much larger retailers in every country where we operate. And that's largely because nearly 90% of retail remains offline."
"It certainly looks like they're concerned about the growing scrutiny on their market power," said Stacy Mitchell of the Institute for Local Self-Reliance, a longtime critic of the company, who also argued Bezos was downplaying Amazon's power over its marketplace.
Background: Amazon's critics have ramped up their pressure in recent years, saying the company uses its scale to muscle out competitors in a growing array of businesses.
In a 2017 law review article, a then-law student named Lina Khan traced how the company had become a dominant player without running afoul of current antitrust legal standards in the United States.
Last year, European Competition Commissioner Margrethe Vestager announced she was probing the company's dual role running a marketplace for third-party sellers and competing against them with its own private label products. (Amazon maintains its private labels constitute a tiny percentage of sales.)
Now, Amazon is a regular target for progressives. Sen. Kamala Harris (D-California) told Axios in January, around the time she launched her presidential campaign, that "Amazon should be subject to oversight that protects the dignity of workers and ensures fair competition."
Sen. Elizabeth Warren (D-Mass.) released a plan in March to break up Amazon and other tech giants and ban marketplace platforms from selling products on their own service.
Amazon has also pulled back on some practices that have put the firm in the crosshairs of regulators.
In March, Amazon stopped banning third-party merchants in the United States from offering lower prices on other sales platforms, after Sen. Richard Blumenthal (D-Conn.) raised concerns about this practice, which was discontinued in Europe under regulatory scrutiny in 2013.
It has also stopped a series of special promotions for the private-label products business Warren has criticized on the campaign trail, according to CNBC, although it told the outlet they had been experimental.
"I'm glad Amazon pulled back on some anti-competitive behaviors after I raised concerns about their business model, but I'm still deeply concerned that their own private-label sales on their platform are projected to hit $25 billion by 2022," said Warren in a statement.
"That's why we need to separate the Amazon platform from their retail operations."
Go deeper