Trump tweets incorrect approval rating from Fox Business segment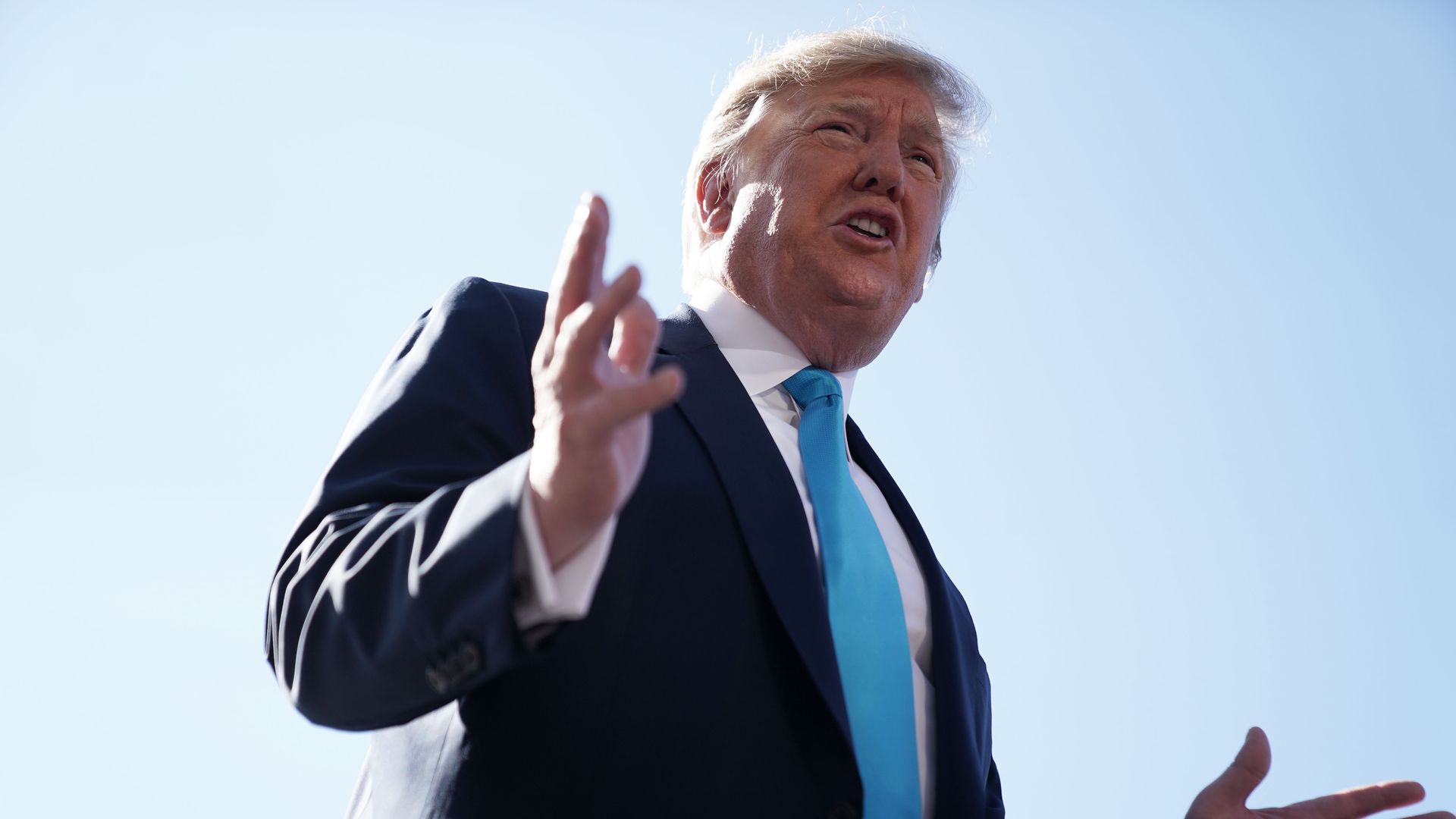 President Trump tweeted a screenshot of his approval rating Thursday morning from a segment on Fox Business' "Lou Dobbs Tonight" that incorrectly presented polling numbers from Georgetown's Institute of Politics & Public Service, New York Magazine reports.
Details: Georgetown found that 43% of voters approve of Trump and that 58% approve of the economy. Fox Business displayed the correct economy figure but incorrectly stated that Trump's approval rating is 55%. The executive director of Georgetown's Institute of Politics and Public Service clarified that the 55% figure is actually Trump's disapproval rating.
Fox Business later issued an on-air correction:
"It's been a quite start to the day for President Trump, though he did send out a tweet this morning from the Lou Dobbs show last night on Fox Business. That tweet featured a poll that was not entirely accurate, which Fox Business would like to correct.  According to a poll from Georgetown University, 58 percent of respondents approved of the president's handling of the economy. That portion of the graphic was right. However, the graphic also showed that 55 percent of the respondents approve of the president, that number is not correct. The 55 percent number was those who have an unfavorable impression of President Trump."
The president's incorrect tweet, however, remains on his feed.
Go deeper