Pete Buttigieg is 3rd in the polls in New Hampshire, Iowa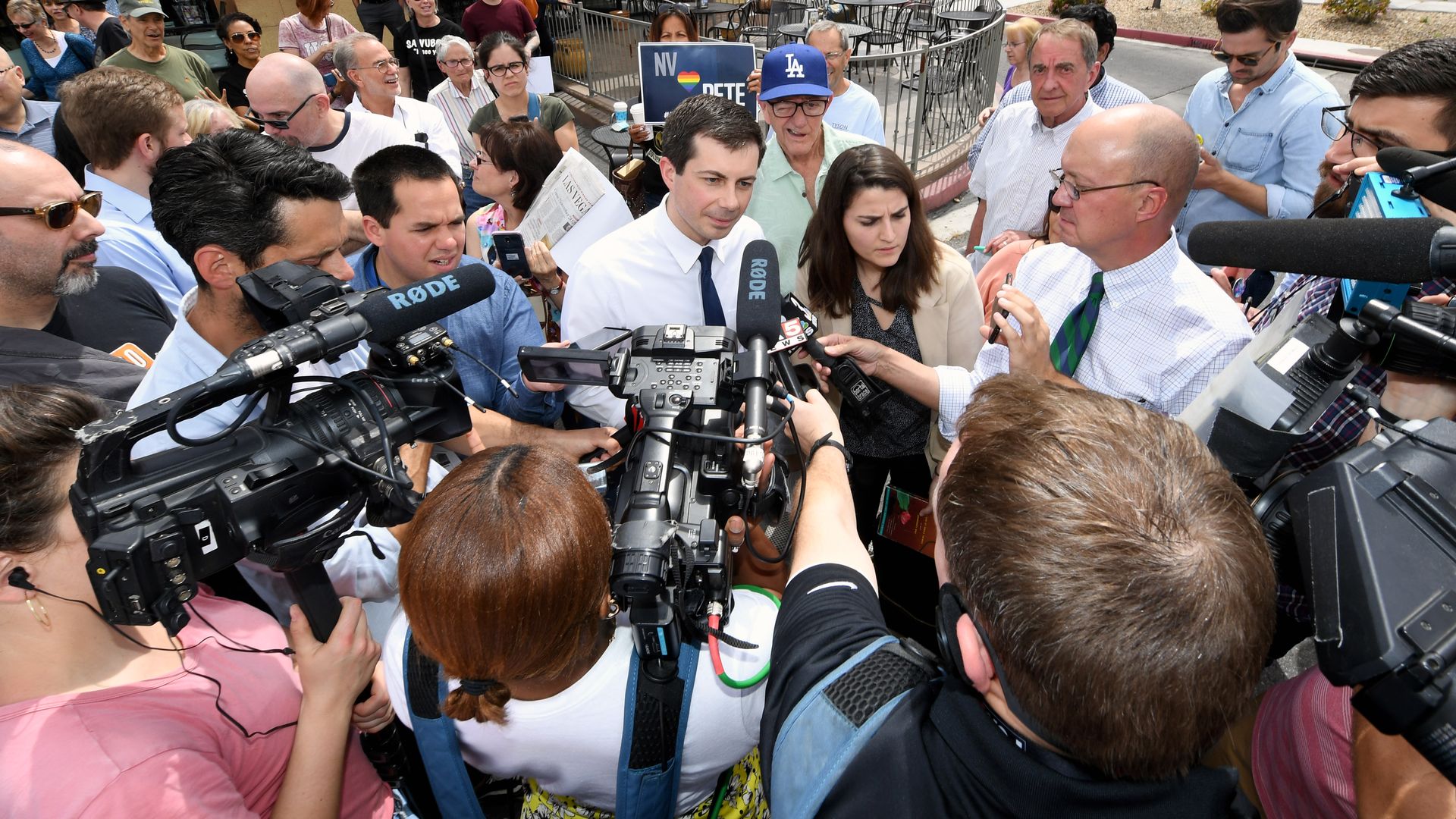 Two new polls issued this week — an Iowa poll from Monmouth University and a New Hampshire poll from St. Anselm College — found that Mayor Pete Buttigieg is polling 3rd in favorability behind 2 other 2020 candidates: former Vice President Joe Biden and Sen. Bernie Sanders.
Why it matters: Iowa and New Hampshire will be the first two states to hold Democratic primaries, giving early insight into how the country will respond to candidates.
Details:
St. Anselm College found that Buttigieg has shown more growth than any other 2020 candidate since its February poll. He's 3rd on the ballot test among New Hampshire voters at 11% and his name recognition has grown to 33%.
Monmouth University found that Buttigieg "has one of the best positive to negative ratios in the field." His favorability rating falls at 9% after Biden's rate of 27% and Sanders, who stands at 16%.
The big picture: It's only April, a full year before the election and nothing is set in stone. But even still, it's a surprise that a small town mayor is polling 3rd in 2 key states behind candidates with more star power and name recognition.
Go deeper: Everything else you need to know about Pete Buttigieg
Go deeper