Pence pushes back on Buttigieg's criticism: "He knows better"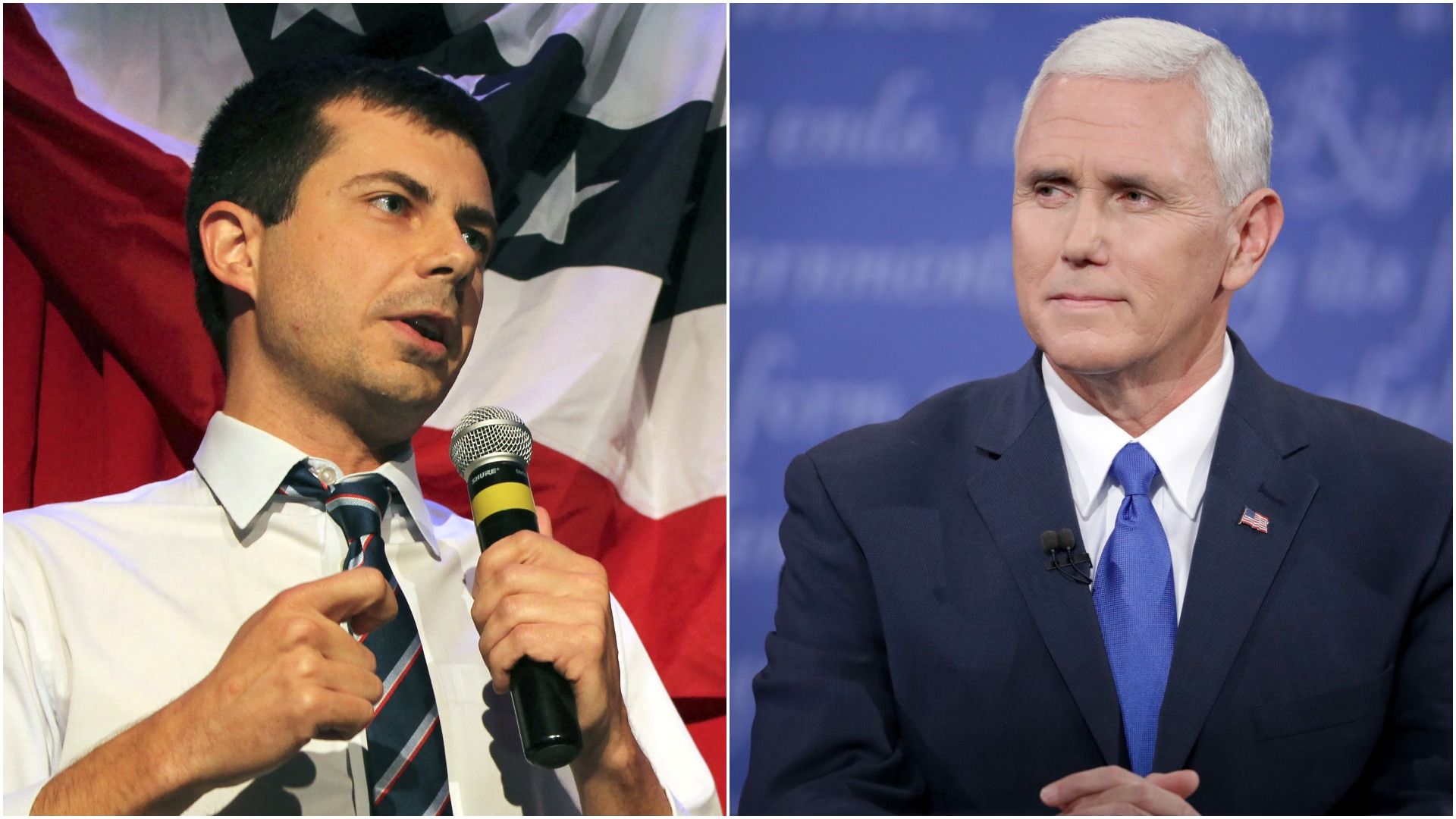 Vice President Mike Pence pushed back against South Bend Mayor Pete Buttigieg's recent questioning of his religious faith, views on LGBTQ rights and silence on the President's conduct, telling CNBC in an interview on Wednesday that he "had a great working relationship" with the 2020 Democratic presidential hopeful.
Catch up quick: Pence, the former Indiana governor, has long been targeted by the left for his stance on gay marriage. Buttigieg, who's openly gay and has been the mayor of South Bend, Indiana since 2012, said at an event over the weekend: "If me being gay was a choice, it was a choice that was made far, far above my pay grade. And that's the thing I wish the Mike Pences of the world would understand. ... It's something that really frustrates me because the hypocrisy is unbelievable. Here you have somebody who not only acts in a way that is not consistent with anything that I hear in scripture in church."
What they're saying:
"He said some things that are critical of my Christian faith and about me personally. And he knows better. He knows me. ... But I get it. You know, it's look, again, 19 people running for president on that side in a party that's sliding off to the left. And they're all competing with one another for how much more liberal they can be."
— Pence said in a CNBC"Squawk Box" interview to be aired Thursday
Go deeper: Pete Buttigieg: Everything you need to know about the 2020 candidate
Go deeper