India votes: World's largest election gets under way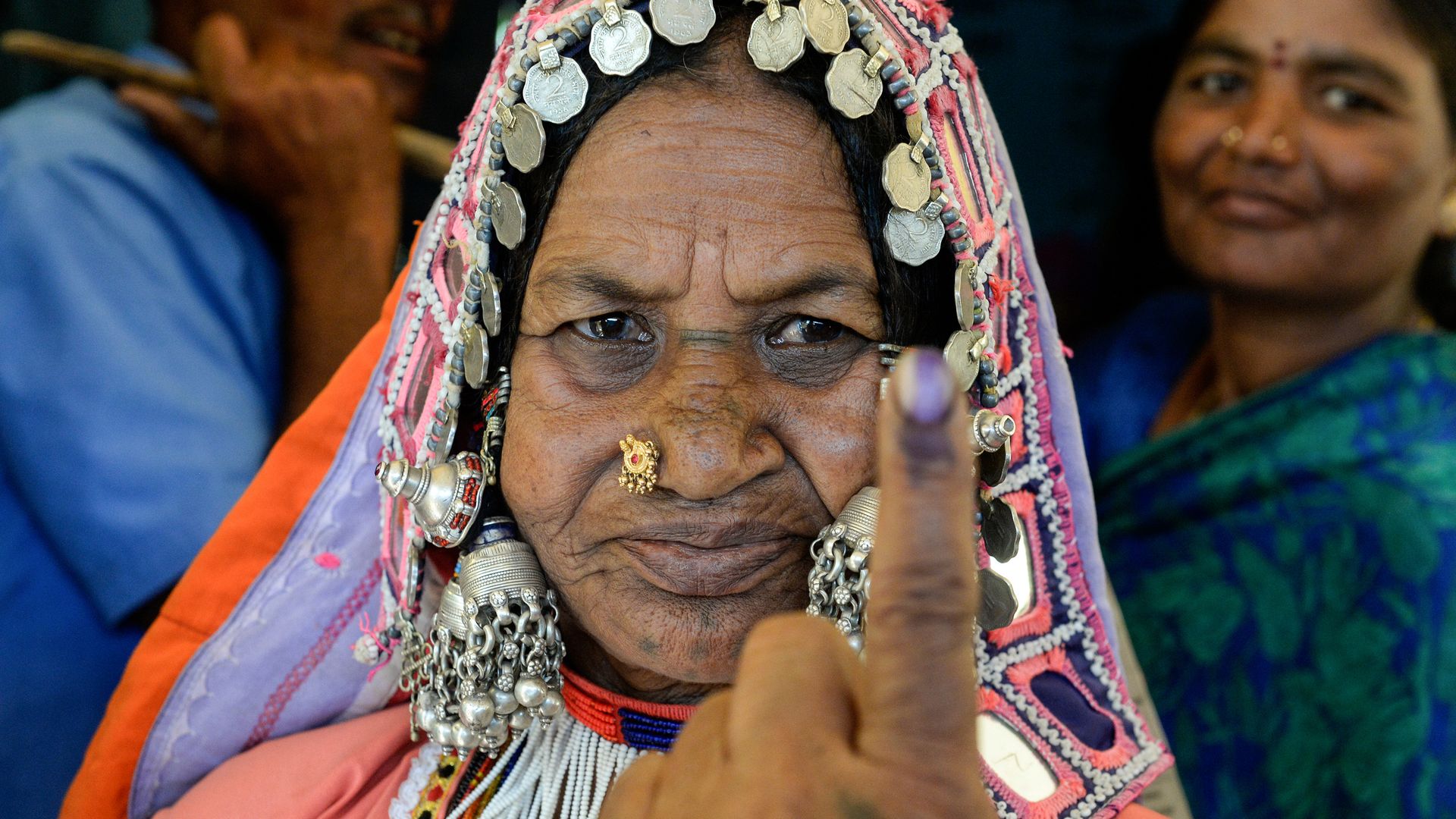 People began voting in the world's largest election Thursday, with 18 states and 2 union territories casting their ballots in the first phase of India's six-week-long polls.
Details: Nearly a billion people will vote in the general election, as Prime Minister Narendra Modi seeks a second term in office. The Indian-controlled areas of the disputed Kashmir region were among the first to vote. The Cato Institute's Shar Khan noted in an Axios article Modi was eyeing an electoral opportunity in escalating tensions with Pakistan in the region, with reciprocal attacks in February.
Go deeper