How China is shaking up the global financial order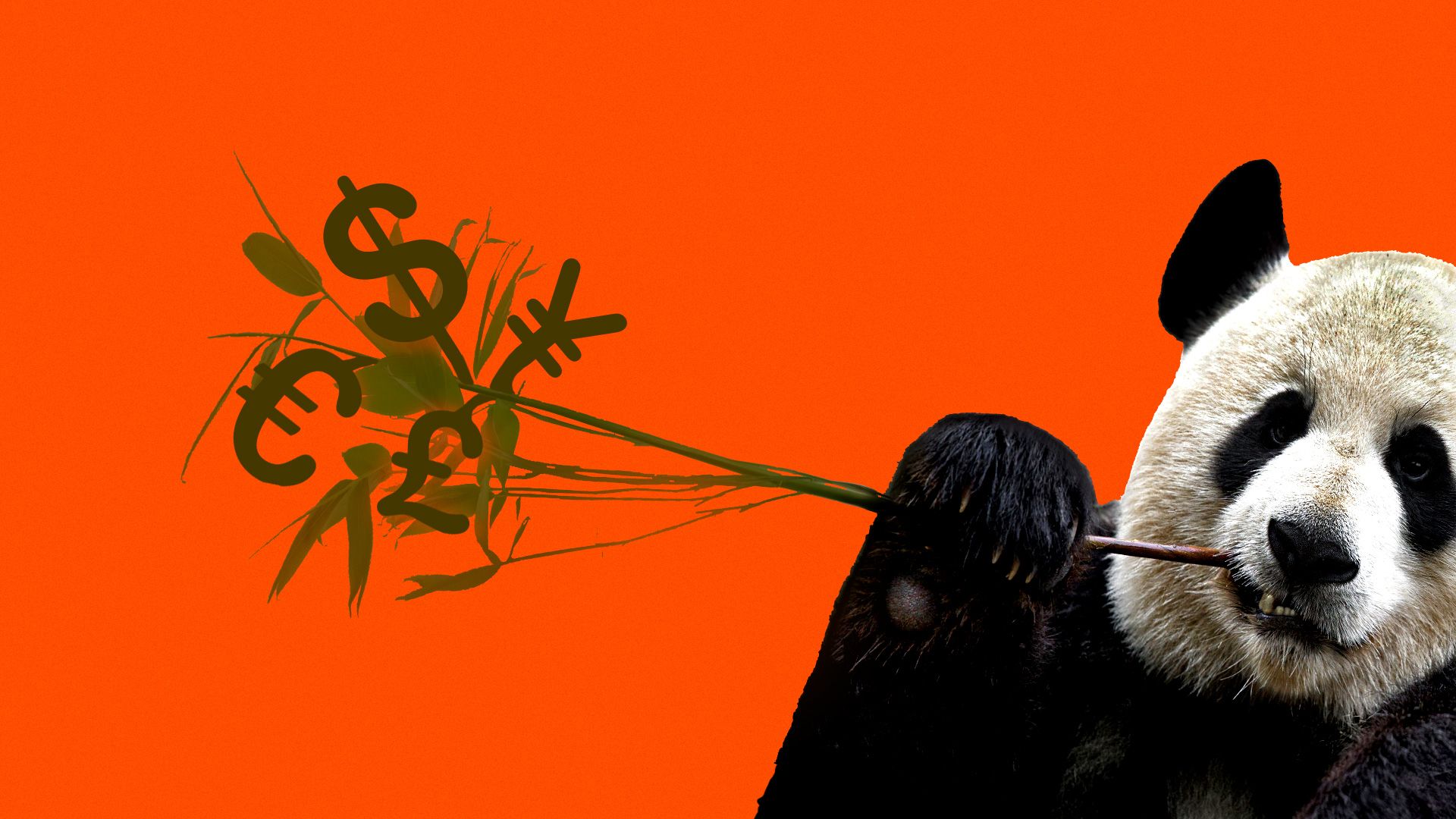 China's growth and size are setting the country up to be not just a power in global financial markets, but The Power in global financial markets.
What's happening: Right now China is adapting its economy and financial system to fit the U.S.-led capitalistic financial model. But given the way China has operated as a rising military and geopolitical power, its ascent likely means that things will change in global financial markets.
The big picture: "China sees itself less as slotting into some global financial system and more that it's going to create its own system and shape the global financial markets," Keyu Jin, an associate professor of economics at the London School of Economics, tells Axios on the sidelines of the IMF-World Bank meetings.
China is "very much disillusioned by the financial crisis and the so-called financial wisdom that everybody thought the West had and also by the slow recovery since."
Jin joined IMF managing director Christine Lagarde and 3 other economists Wednesday for a discussion of the current state of international monetary cooperation.
Catch up quick: The U.S. dollar is the world's funding currency, dominating global trade and currency reserves, giving the U.S. the ability to use the dollar as a weapon to enforce its interests. China is actively challenging that.
The bottom line: Last week Chinese yuan-denominated bonds entered the Bloomberg Barclays aggregate bond index, and global index maker MSCI in February quadrupled its indexes' exposure to China's onshore A share stocks.
"These are pre-conditions for China to have greater influence on the world," Jin says. In particular, opening access to the bond market is part of a larger effort to increase the yuan as an international currency.
"This isn't a 5-year thing, this is a decade thing," she cautions. But then, "a decade isn't all that much time."
Go deeper: China's misunderstood technological edge
Go deeper