The antitrust questions behind the Centene-WellCare deal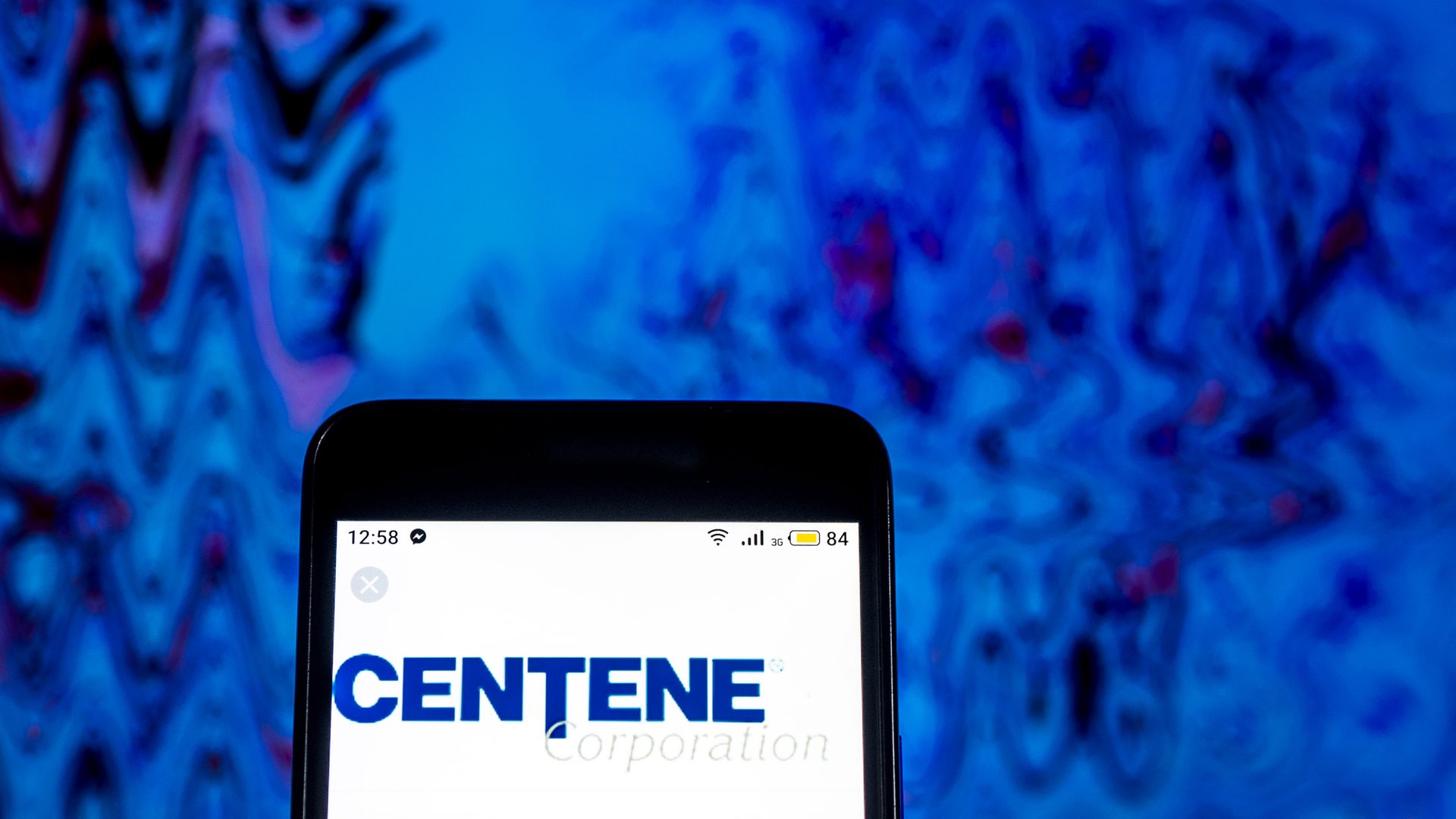 Centene's pending acquisition of WellCare Health Plans, a deal valued at $17.3 billion including debt, would create a health insurance behemoth with almost $100 billion of revenue — nearly all of which comes from taxpayer-subsidized health care programs.
The big picture: The industry has never been more consolidated. And this deal, being reviewed by states and the Department of Justice, raises specific antitrust concerns in Medicaid, the main line of business for both companies.
Between the lines: Federal antitrust regulators made it clear in 2016 that the large health insurance mega-mergers went too far and would reduce competition harmfully in certain markets.
Now, 3 years later, Centene is pursuing the same kind of horizontal transaction that got the industry in trouble. And there are some similar antitrust issues.
Centene and WellCare cover more than 60% of Medicaid patients in 3 states, including 75% of the Medicaid market in Missouri, where Centene is based, according to market analysts at investment bank Jefferies.
The companies also collectively control about half of the Medicaid market in Illinois and Florida.
What they're saying: "There's not a big antitrust issue ... we do not set the [Medicaid] rates," Centene CEO Michael Neidorff said in an interview with Bloomberg.
It's true state Medicaid agencies set payment rates for the insurers that win contracts. But Medicaid insurers also compete on elements like how robust their networks of hospitals and doctors are, or how well they how well they handle people's complaints.
"That is just really off the mark to suggest that just because the state may exercise final say over price that antitrust doesn't matter," said Tim Greaney, a health law professor at the University of California, Hastings, and former DOJ antitrust official. "That's just flat-out wrong. I doubt DOJ would buy into that."
That's not all: Centene and WellCare have competed against each other every time a state Medicaid program puts out requests for bids.
"If companies bid to be awarded a Medicaid contract, a reduction in the number of bidders could lead to less desirable bids from the state's point of view," former Federal Trade Commission economist Chris Garmon told Healthcare Dive.
Go deeper